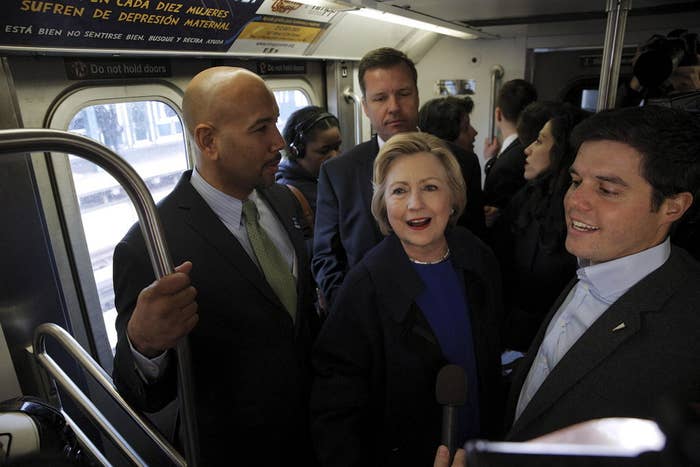 Donald Trump criticized Hillary Clinton on Thursday for her photo op on the New York City subway, calling it "pandering" and "sad."
In an interview with former Sen. Scott Brown on the The Michele McPhee Show, Trump said, "It's so bad, it's so bad."
"When you think, is it not just horrible? I just, I can't even conceive of the whole thing," Trump continued, "and she's never been, she hasn't been on the subway in 20 years, if she was ever in the subway and it's so bad. The picture of her riding around for — it's called pandering it's so bad. Too bad."
"I was on the subway last week going down to Chinatown," Brown interjected.
"Well, just seeing her do that, just for a picture, just for a photo op is uh, sad, actually. If you want to know the truth," Trump said.