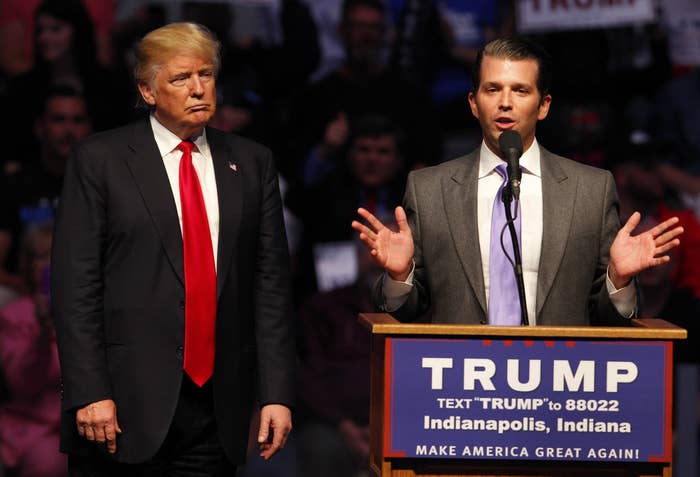 Donald Trump Jr. said on Tuesday that the "Never Trump" movement – Republicans who have vowed not to support Trump under any circumstances — will go away with his father as the party's nominee.
"They're gonna go away," Trump Jr. told radio host Mike Gallagher before his father won in Indiana. "Listen, it's gonna be politics. Just like there's people on the conservative side who feel the same way about Hillary Clinton. There's gonna be some of that, but they're gonna get it, because unless they're only looking for taking care of themselves and the establishment and those insiders — because they realize that Trump will be a disrupter in there — they're gonna get."
"They should be welcoming new people, people should have a voice for a change," he continued. "Not just the voice if they agree with you. So some of these guys, what I want to do, what I would say to someone like that is, 'these are same people who say Trump had zero chance to do anything at all whatsoever last June.' So, their opinions are meaningless to me, because, they're just talking heads. They've been doing this for so long. They have no idea what's really going on. We should value their opinions very little."
Trump Jr. added that such pundits knew less than his child who predicted Trump would win.
"They speak in soundbites and they're trying to make a point in 140 characters or less, and you know what, they've generally failed," he said.