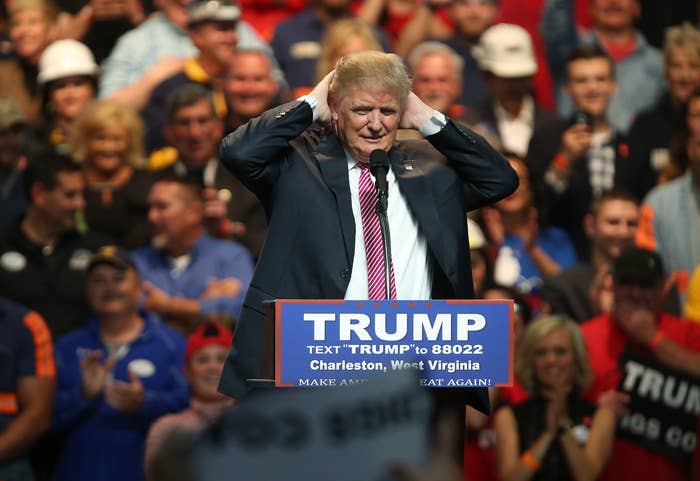 Donald Trump isn't finished hurling insults at his former opponent Jeb Bush. In a radio interview on Wednesday, Trump said the former Florida governor is "not a man of honor" for refusing to back his candidacy.
Trump — who himself rescinded previous pledges to support the eventual Republican nominee —slammed Bush for backing away from the pledge.
"Jeb Bush dishonored his pledge, I mean he dishonored his pledge," Trump said on the Mike Gallagher Show. "He signed a pledge, and, if you remember, they all wanted me to sign it, so I signed it. But that pledge is a guarantee, there's no outs. It doesn't say, 'subject to me liking Donald Trump or anything.'"
"You know, Jeb Bush spent $12 million in negative ads, on me and then after he spent it I started hitting him very hard," Trump said. "And then they said Trump was mean, but I wasn't mean."
Trump said Bush's ads about him weren't even true.
"I had a right to do what I did," said Trump. "And it was tough and he left, and then he said he's not gonna endorse me? I said, 'well, then you violated your pledge.' And I think he said, well he doesn't care. Well, that's not a man of honor, when you violate your pledge."
A spokeswoman for Bush, Kristy Campbell, reiterated Bush's plans to not back Trump.
"Governor Bush never envisioned that the Republican Party would elect a non-conservative as its nominee. He is staying true to his conservative principles and will not vote for Donald Trump or Hillary Clinton."