For the performance, the Television Academy requested that Trump wear a very specific garment: overalls.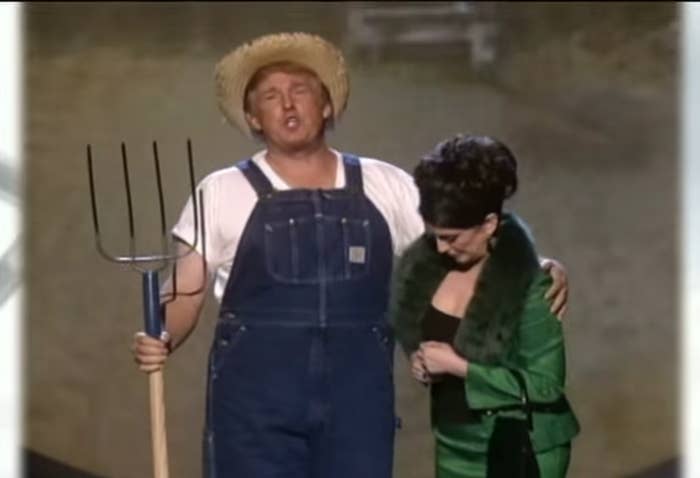 TRUMP: Then I get there and they say, "you know to really well, you should put on overalls," and I didn't even know what overalls were. I said, "what the hell is that?" And they gave me a pair of things that they bought at some farm area."

STERN: What do you don't know what overalls are?

TRUMP: Well, I never wore them with the suspenders over the top.
Trump said he "seldom" wears jeans, adding that he "likes formality."
"I wear jeans seldom, really seldom, you know I'm a very formal type person," Trump told Stern, noting he wore athletic clothing during sporting matches. "Generally, I like formality."
Trump continued, "What happened here is, you know they brought out these, I think they call them overalls or coveralls, they brought these things out and I said, 'you have to be kidding.' And then they brought out a pitchfork and a hat and I said, 'there's no way I'm gonna do it.'"
After rehearsal, Trump put on the overalls and decided "they didn't look that bad."
Still, Trump had one big concern with the overalls.
"I said, 'I hope I don't look fat,'' said Trump. "I put it on and it looked okay. The audience went nuts."