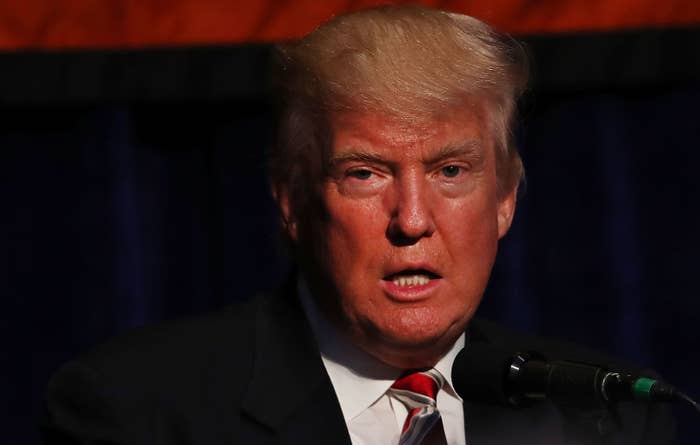 Donald Trump said in a radio interview on Tuesday that he found it "very sad" that Hillary Clinton coughed during a Labor Day campaign event.

"Well, I don't know," Trump said on the Lars Larson Show when asked if he thought Clinton is healthy. "I saw what happened yesterday. I thought it was sad. It was very sad to see it, with the coughing. But I just don't get involved in it, Lars. I just don't think it's appropriate, but hopefully she's gonna be OK. But that was a tough, that was a tough, that was a tough period of time she had yesterday, there's no question about it."
Trump seems to have gotten over any uneasy about discussing the cough. On Tuesday, he said the media was not covering Clinton's cough.
Conspiracy theorists have said video of Clinton coughing shows she's suffering from an undisclosed illness. Clinton joked that she was coughing because "Every time I think about Trump I get allergic."