Did The Trump Campaign Make A "Mysterious" Site Attacking Rubio (And Violate FEC Rules)?
Based on a search Wednesday night, the first person to link to the website — rubioamnestyplan.com — was a Trump campaign adviser. The Trump campaign didn't return a request for comment about whether they created the site.
On Thursday, the conservative website Breitbart.com did a story on a "a new mysterious website exposing" Florida Sen. Marco Rubio.

The website, "www.rubioamnestyplan.com," seeks to expose Rubio's record on immigration as insufficiently conservative.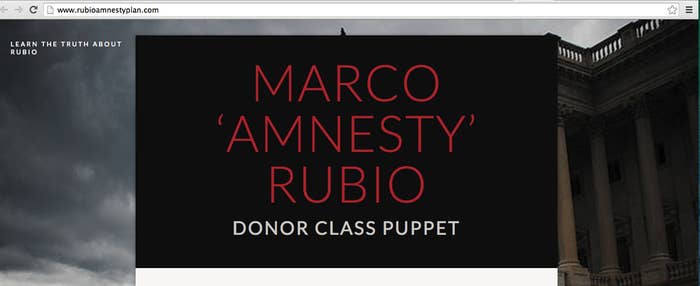 At this time, it's unclear who made the website—but it details in depth the immigration transgressions of Sen. Rubio in a way that has yet to be done on the campaign trail. As 2016 GOP frontrunner billionaire Donald Trump marshals his forces to take on Rubio—the new Washington establishment candidate given that former Florida Gov. Jeb Bush's campaign is floundering—this website could become a central part of the campaign. The URL for the site is RubioAmnestyPlan.Com, and could severely threaten to debunk Rubio's efforts to claim again to conservatives just like he did before that his immigration viewpoint is not amnesty.
On Wednesday evening, BuzzFeed News noticed the website. A Trump aide, Dan Scavino, had tweeted out a link to the site.
On Wednesday evening, a search of the link to the website on Twitter showed that only Scavino had tweeted the link at that time.
Here's a screenshot of the search on Twitter of the site on Wednesday night showing only Scavino tweeting it: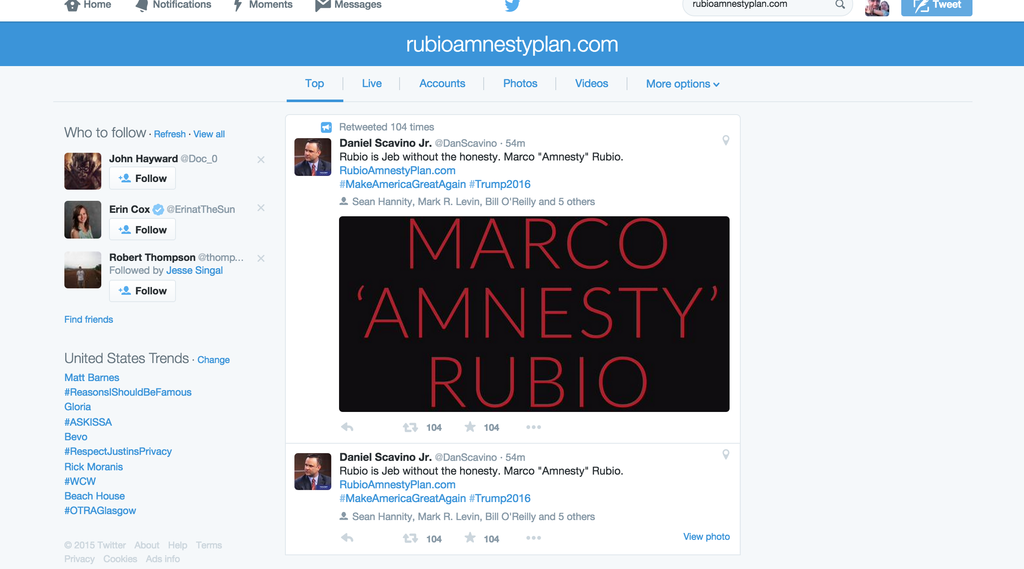 Here's Scavino's original tweet, since retweeted by Trump. Before Trump retweeted it, there were almost no retweets.
BuzzFeed News searched internet records on Wednesday evening after seeing only Scavino had tweeted it. Records show the domain was registered this week.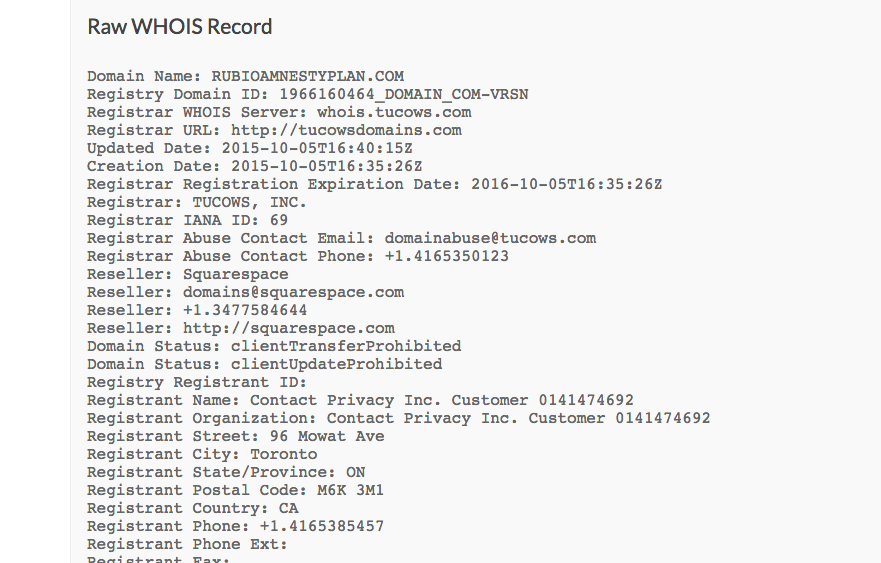 The Trump campaign didn't return a request for comment, Scavino didn't respond to tweet last night asking if he made the site.
Is a disclaimer required on e-mail or our web site?Yes. The Act and regulations require FEC-registered political committees to place disclaimers on their public web sites. Moreover, if a political committee sends more than 500 substantially similar e-mails, each message must include a disclaimer. 11 CFR 110.11(a). For specific disclaimer requirements, see 11 CFR 110.11(b) and the Commission's brochure "Special Notices on Political Ads and Solicitations."