Did George Romney March With Martin Luther King?
An image from the time shows George Romney marched in the civll rights demonstration at Grosse Pointe, a suburb of Detroit. Conflcting reports have said George Romney did or did not march with Dr. Martin Luther King in the rally.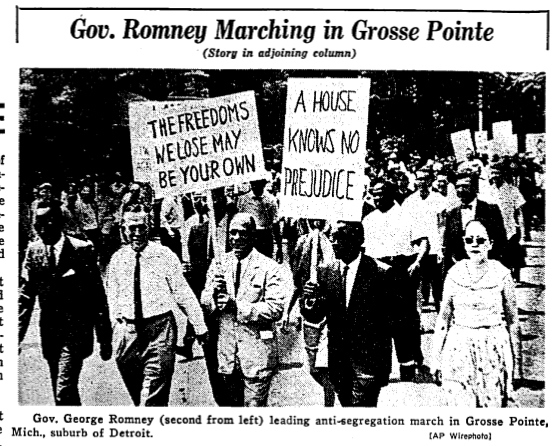 The picture above, which comes from an June 1963 issue of the Chicago Tribune, seems to put the issue to bed. If Romney had marched with Dr. King it seems unlikely the paper would not have mentioned King's presence in the article.
Other articles obtained by BuzzFeed also show no mention of Romney marching with King, but do mention that Romney sent two representatives to participate in the demonstrations with King and read a proclamation from the Governor.