Democrats Mock Republican Congressman For Alleged Bathroom Sex
Bathroom sex...reportedly.
It was reported Tuesday that GOP Rep. Michael Grimm of New York reportedly had sex in a Brooklyn bathroom...for 17 minutes, an accusation Grimm denied.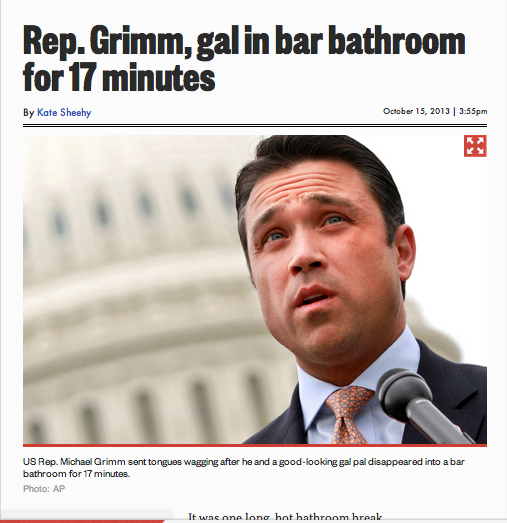 The Democratic Congressional Campaign Committee decided to have some fun mocking Grimm and made this Tumblr.