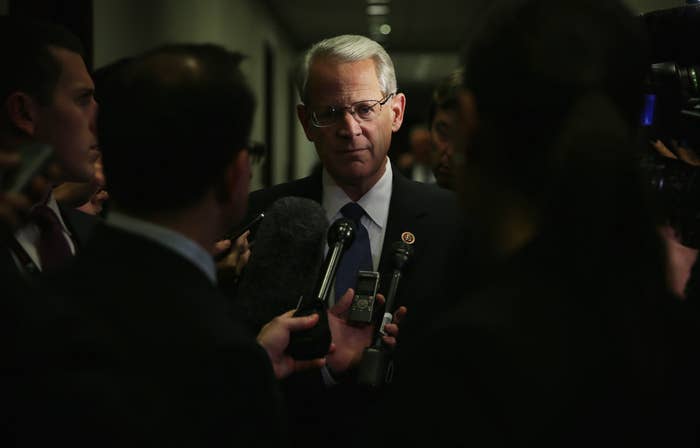 Democratic Rep. Steve Israel on Thursday compared Donald Trump's anti-Muslim rhetoric to the World War II-era debates in the United States about whether the country should accept European Jews fleeing the Nazis.
"I think it's simply un-American, as someone's who's Jewish, I have read the debates during the Holocaust where people said we ought to ban Jews from coming because they were communists and they were socialists and they would take over our government," the New York congressman said on L.I. in the AM. "Every ethnic group in America has at one time in our history faced that kind of rhetoric, and the American people have always rejected that kind of rhetoric and we need to do it again."
The U.S. tightened immigration laws during World War II, which prevented many Jewish refugees from resettling in America. The debate, in part, was fueled by anti-semitism and xenophobia.
"We shouldn't be allowing terrorists into this country but we shouldn't be imposing religious tests on everybody, on anybody, from coming into this country," Israel continued.
Israel, citing his visits to Iraq and Afghanistan, said, "I have to tell you, in every visit I have actually had the opportunity to meet with Muslim service members. People who are willing to die in the line on duty to protect our freedoms and that's why I am just so unalterably opposed and disgusted with Mr. Trump's comments."
"I don't see him in Iraq and Afghanistan fighting for freedoms, I do see Muslim Americans in both Iraq and Afghanistan fighting for our freedom," Israel said.