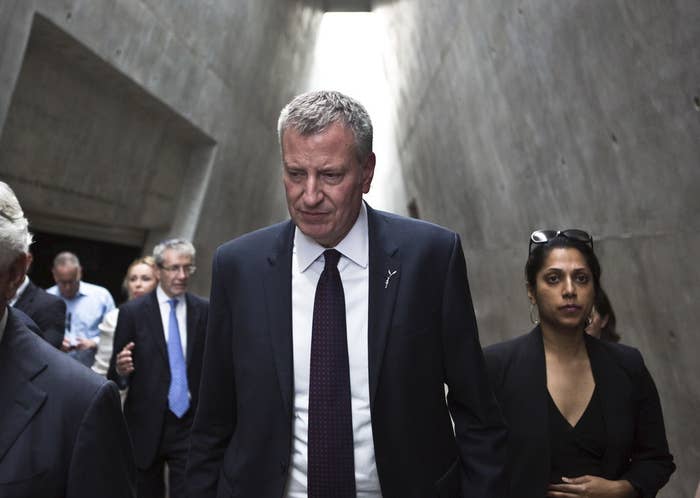 New York City Mayor Bill de Blasio, in a radio interview on Monday, said it would "make sense to him" that pro-Bernie and anti-Hillary forces were the reason a racially-tinged joke he made at an event last week generated controversy.
Appearing on Ebro in the Morning on Hot 97, the mayor was asked if outrage over the joke was the result of "anti-Hillary fervor and the pro-Bernie fervor."
"I would think that makes sense, because otherwise I can't figure out," de Blasio answered. "I just can't figure it out. I mean Chirlane was on one of the shows on the weekend, and they asked her and she said, 'guys, it was a satire. The whole thing was a satire.'"
During a skit at the political roast show Inner Circle, Hillary Clinton asked de Blasio why it took so long for him to endorse her. The mayor said he ran on "CP time," in reference to the phrase "colored people time," a stereotype about people of color constantly running late.
"Sorry, Hillary, I was running on CP time," de Blasio said at the event.
"I don't like jokes like that," responded Hamilton star Leslie Odom Jr., who also took part in the skit.
"Cautious politician time," Clinton responded. "I've been there."