Cory Booker's Stanford Columns Show His Transformation Into Who He Is Today
A look back at the early 1990s.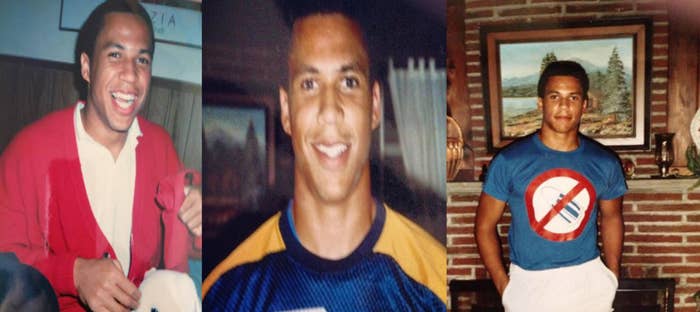 Cory Booker was not your average college student. At Stanford the New Jersey senator was a star football player, a Rhodes Scholar, and an active voice in the student community.
Booker received a dean's award for service his senior year, he created a peer-counseling program for black college students, and he was senior class president.
Booker also also maintained a regular column in the school newspaper, The Stanford Daily, a glance at which shows his transformation from a 18-year-old dude-bro into the person Booker is today.
Some of the columns touched on Booker's experience as a tight end and receiver for the Stanford Cardinal football team and what other lessons football could teach in life.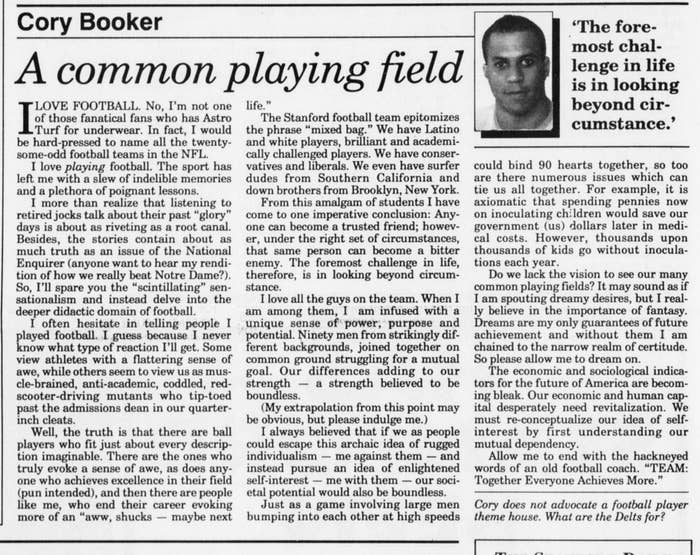 Other columns discussed Booker's own religious faith and experiences he encountered from atheist and Christian student groups.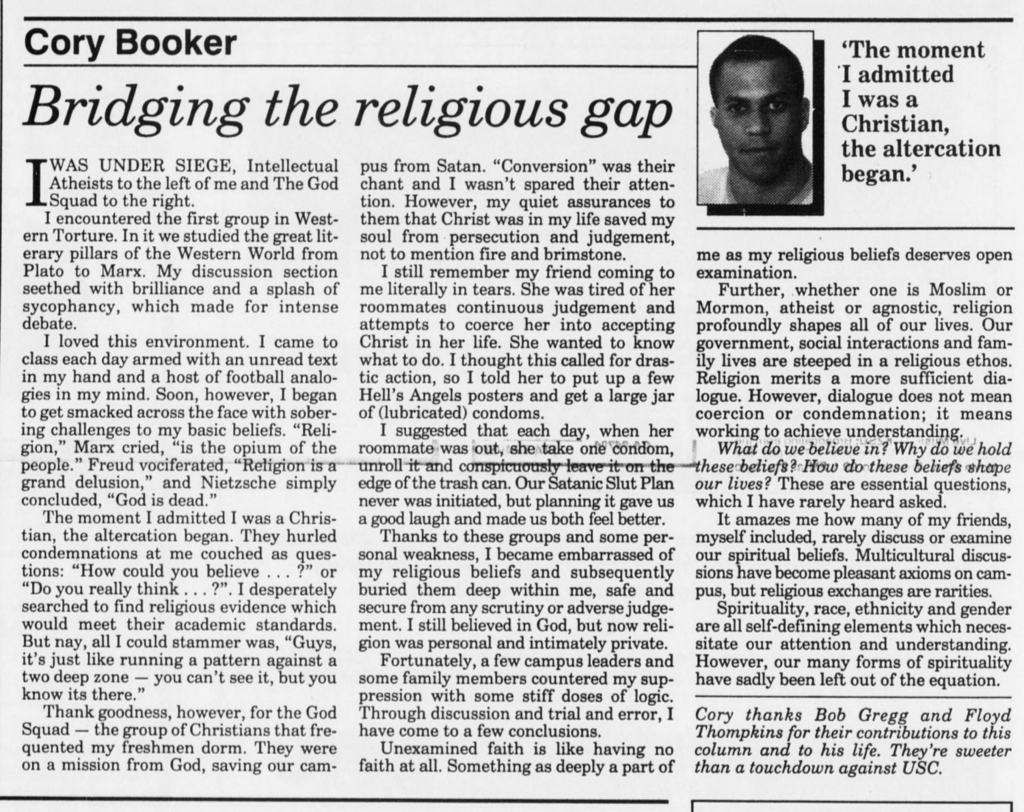 One column discusses the campus' response to a racial epithet scrawled on a campus poster.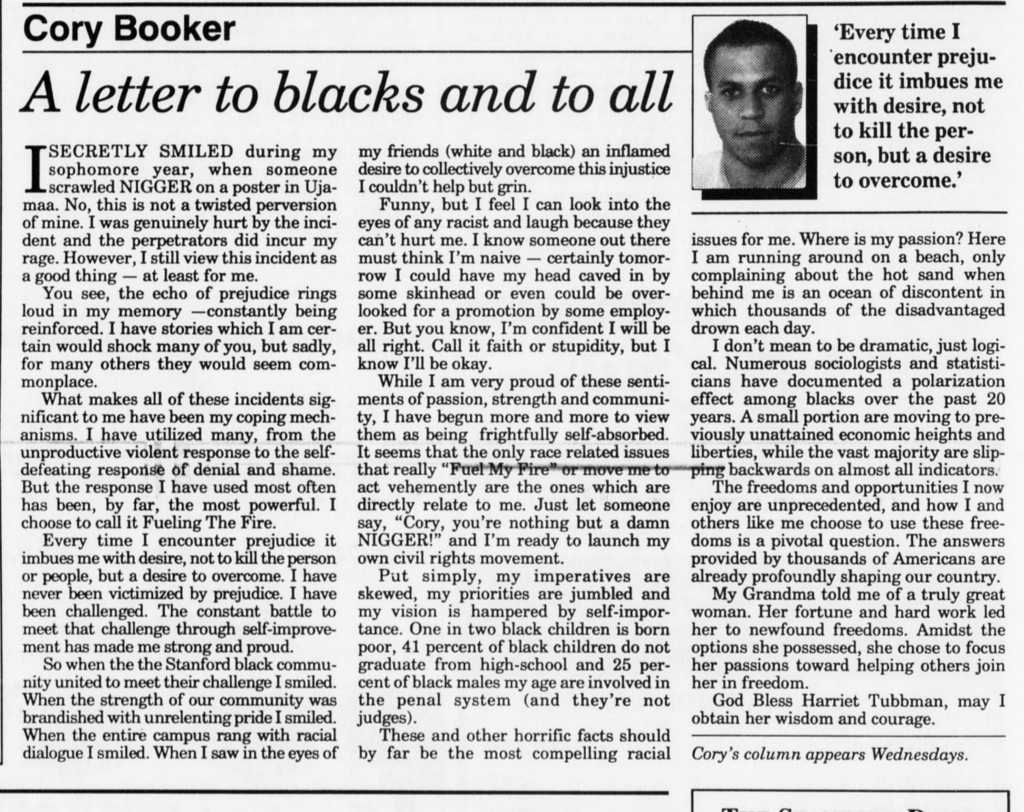 In a 1990 column, Booker reflected on his homophobia ("I hated gays") and how he had changed.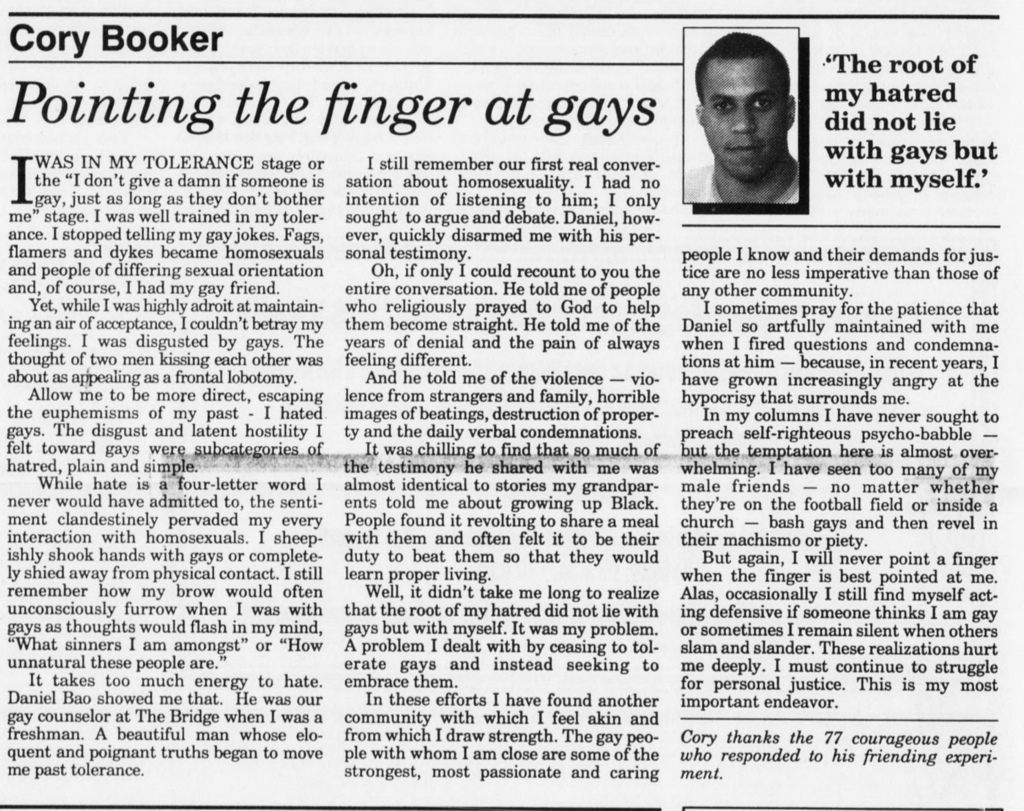 In another column, Booker wrote about want to help a friend with bulimia.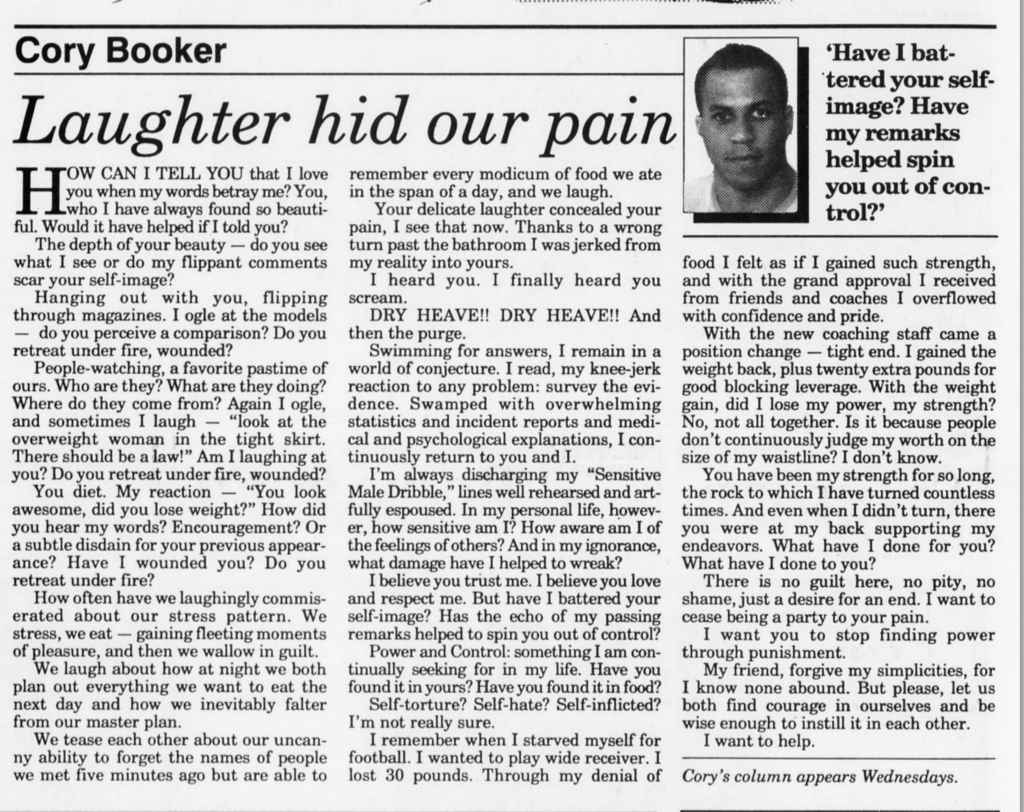 Booker writes how he was radically changed in his views by comments he heard about rape as a student counselor.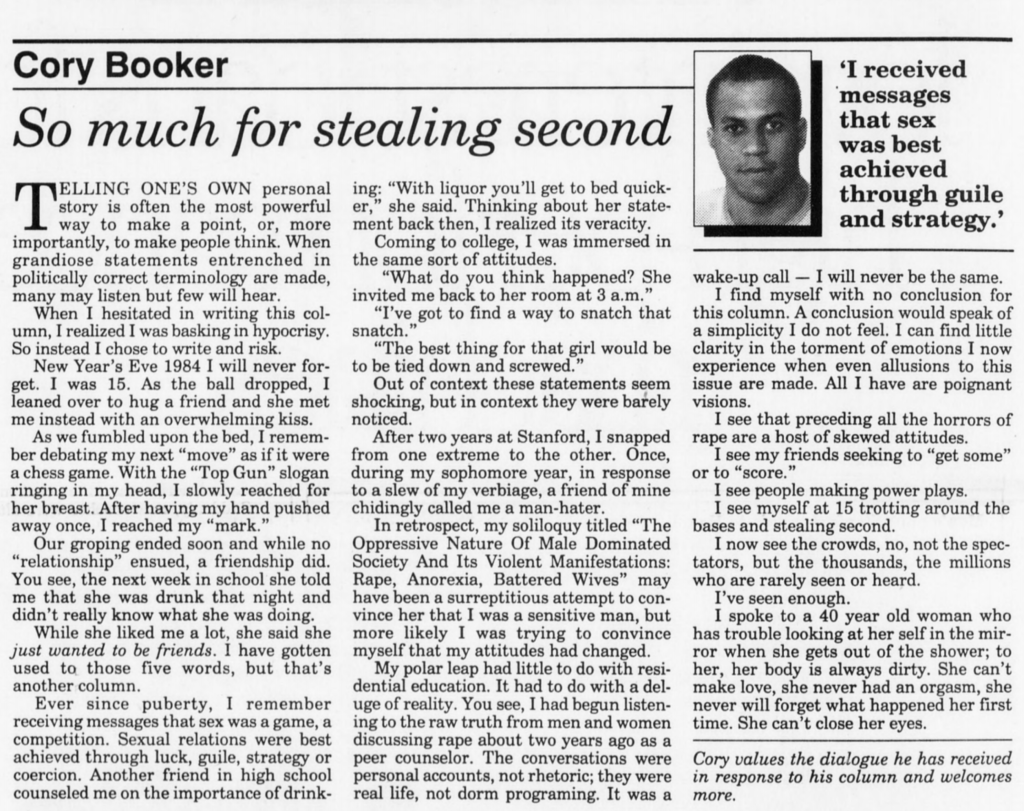 Published shortly after the Rodney King verdict, Booker writes about his own instances of encountering racial prejudices, including an incident where his car was stopped and he was mistaken for a burglar.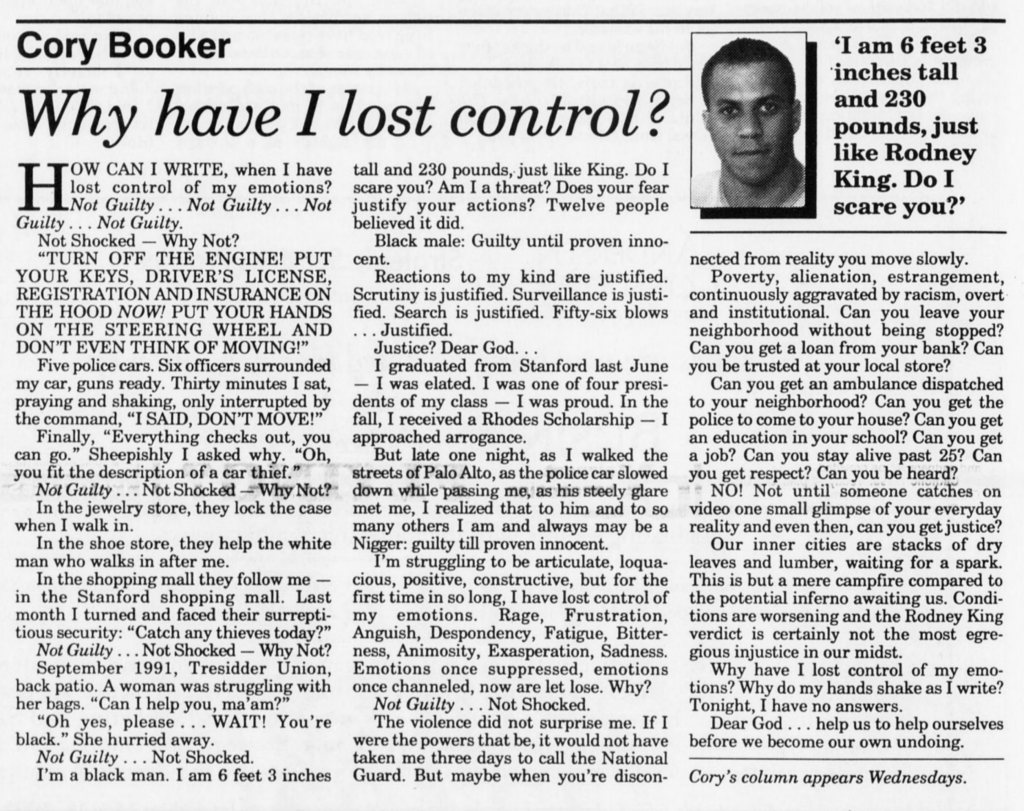 Booker calls for an open dialogue about sex.
One column touched on dating and what Booker said would be "a cure for date anxiety."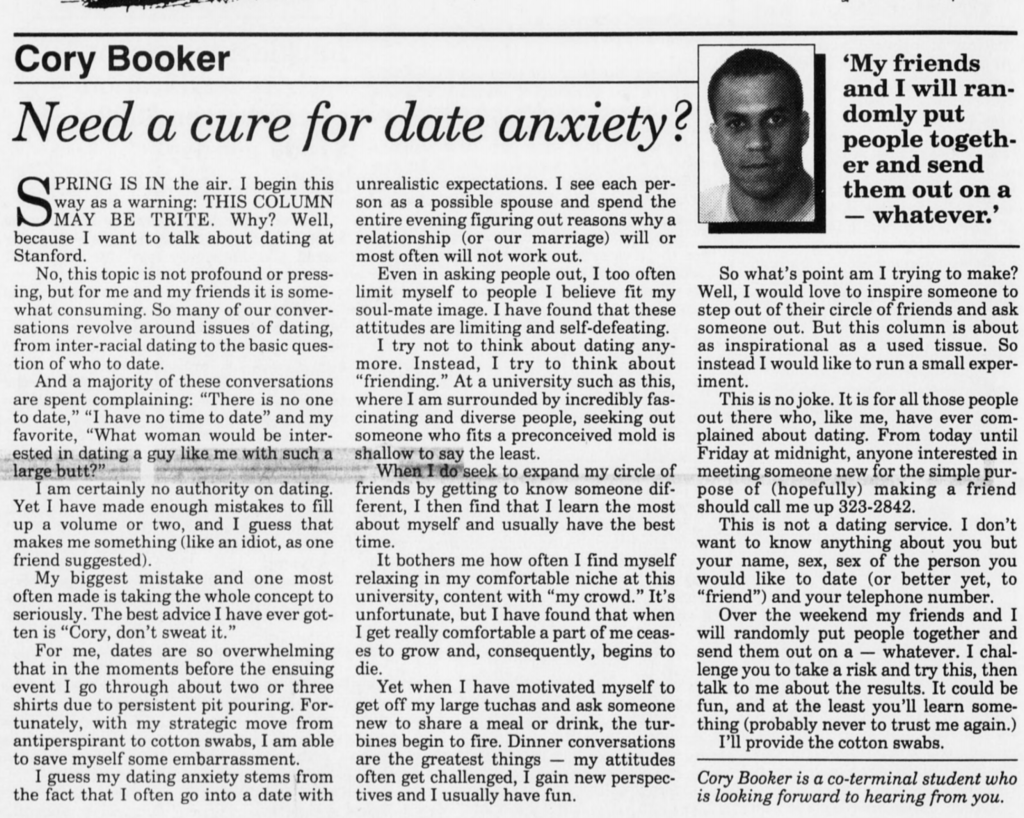 In another column, Booker discussed his own opinions of his race and race relations as a whole.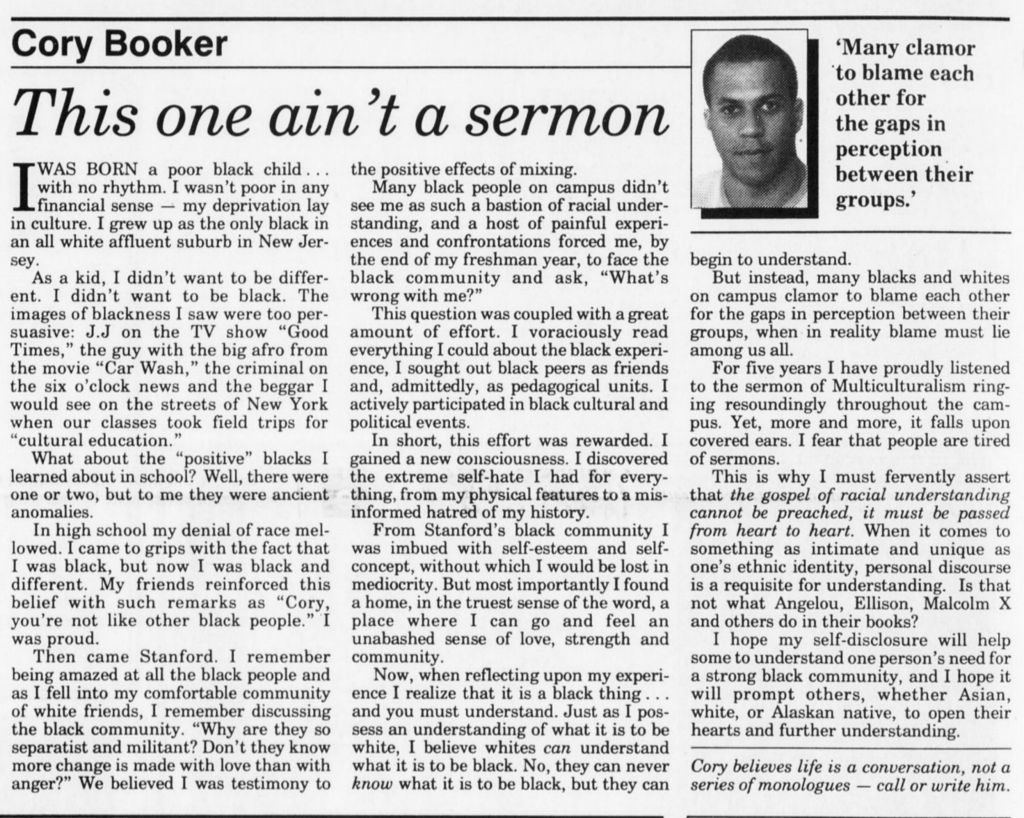 In "The liability of listening less," Booker wrote about what could be learned by actually engaging with individuals.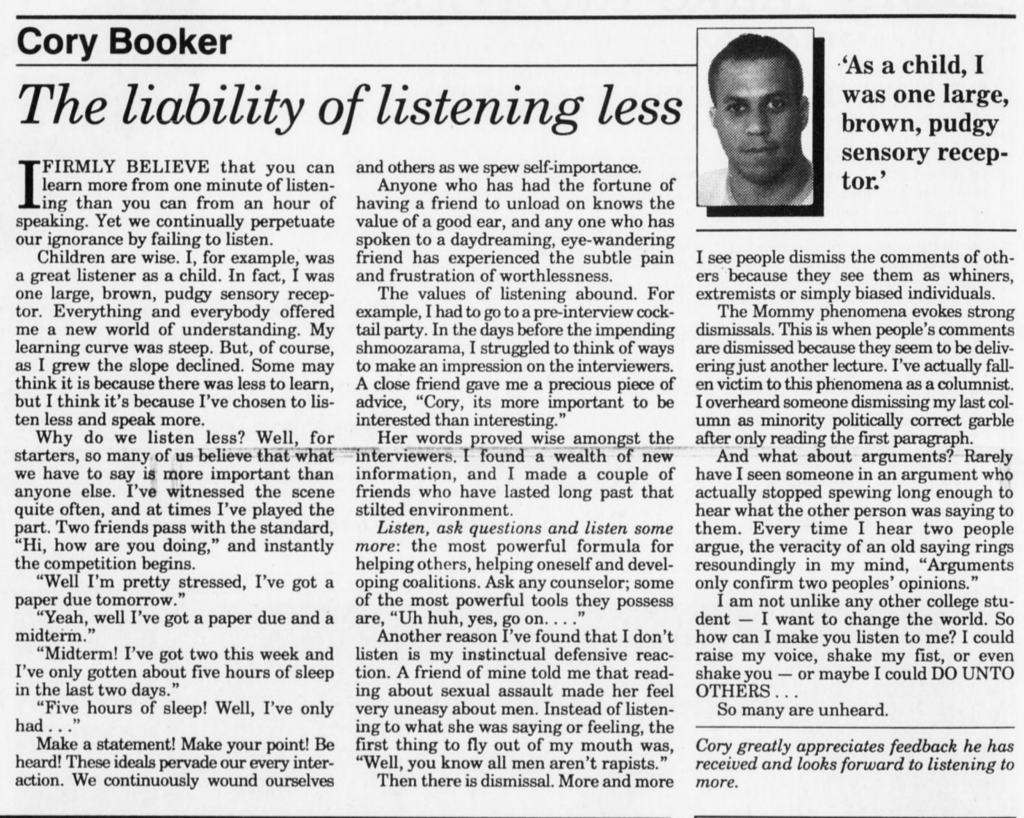 In one column, Booker talks about "spokesmodels" and lists off 10 insensitive, ignorant questions Booker had heard: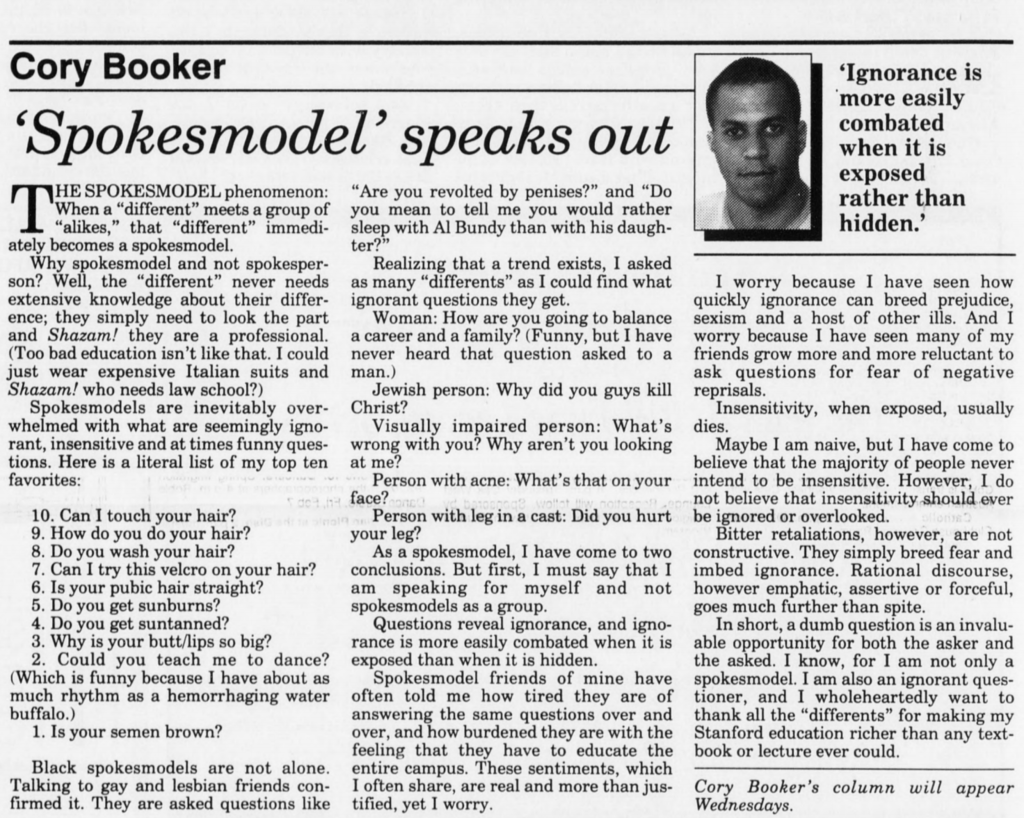 In a 1992 column, Booker writes about his own fortunes in life and the problems with the American education system.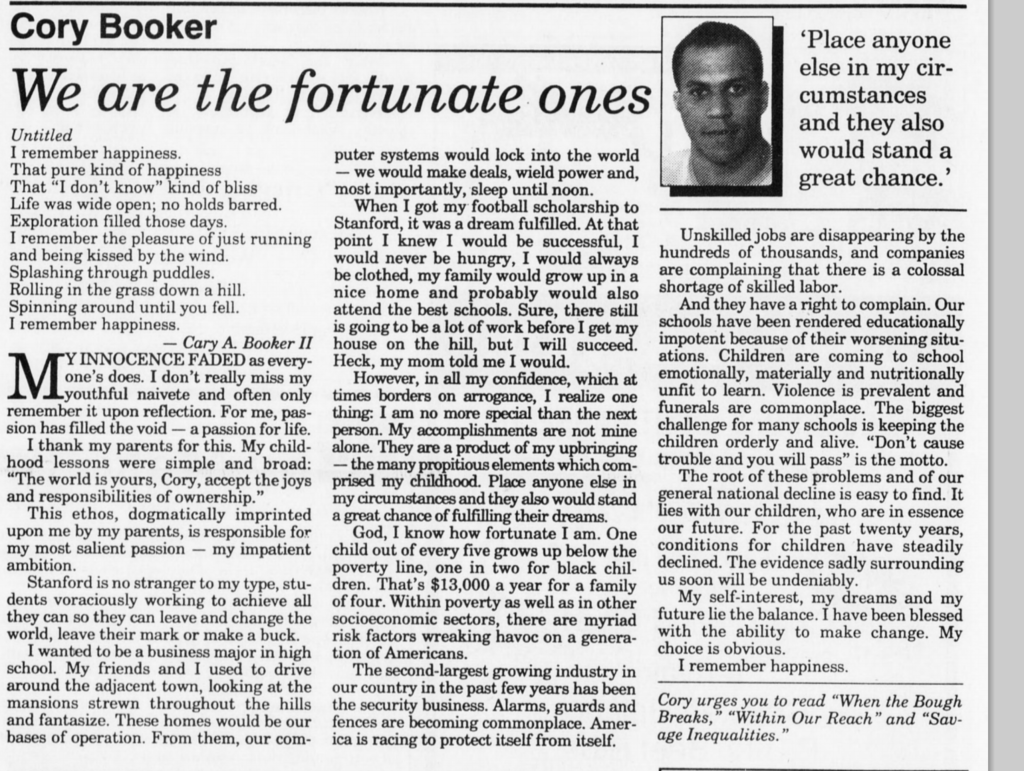 In Booker's last column for The Stanford Daily, he writes of how his column became an "opportunity to look inward for answers instead of outward for acclaim."