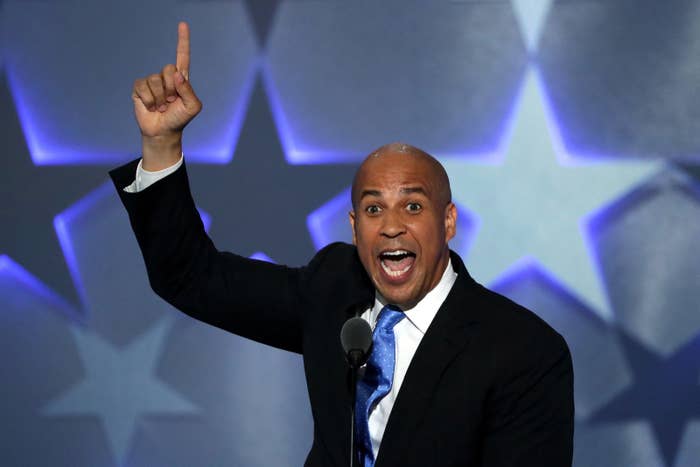 New Jersey Sen. Cory Booker, a prominent supporter of Hillary Clinton, said Donald Trump's comments encouraging Russia to hack Clinton's emails and release them to the media disqualify him from the presidency.
"Trying to incite a foreign power to take an illegal action against someone who is your political adversary, to me, that clearly disqualifies him to be president of the United States," Booker said on Joe Madison The Black Eagle on SiriusXM Urban View channel 126 on Wednesday.
"This alone should be outrageous enough to see what this person is capable of, what would he be like if he was sitting in the most powerful position on the planet earth? What would his reaction be to inciting violence, to inciting a conflict, to inciting illegal action from the presidency? This is very disturbing," Booker added.
Earlier in the interview the New Jersey senator said the comments were "outrageous" and "stunning" to him.
"It's almost astonishing, it's almost like this can't be true," said Booker.