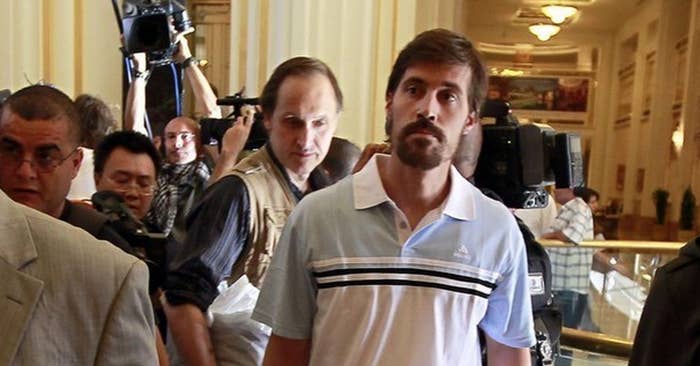 A conservative group's ad campaign that featured images of murdered journalist James Foley has been pulled from YouTube and replaced. The ads from the organization Secure America Now targeted Democrats in competitive Senate races.
Footage of James Foley, the American journalist who was beheaded by ISIS militants in August in their public video "Message to America," was featured at the beginning of the series of web ads.
Foley's parents had asked for the ad to be pulled and to receive an apology.
"I think it is deplorable and there should be an apology," said John Foley, the father of James, to New England Cable News.
Foley's mother Diane called it "very sad."
Secure America Now is a right-wing nonprofit national security organization that lists on its advisory board people like former Gov. Mike Huckabee and Ambassador John Bolton.
The pulled advertisements were part of the organization's "launch of a new advocacy campaign in Arkansas, Colorado, Louisiana, Michigan, and New Hampshire."
The new ads feature footage of ISIS militants as covered on Fox News.