The longest serving member of Congress is better on Twitter than all of us. Rep. John Dingell, the 88-year-old Michigan Democrat first elected in 1955, has quickly solidified himself as the best politician on Twitter.
With the rise of social media, most politicians have clumsily used social media as just another means of self-promotion or extended press releases. Most posts by politicians on social media take the form of a congratulatory note after a meeting, a sort of digital thank you card to groups with whom they meet.
Dingell, however, is a member of select class of lawmakers who have used social media to engage positively in the hyper-obsessive Washington, D.C., political Twitter environment.
On Monday night and Tuesday morning for instance, Dingell easily had the best reaction to an accidental tweet from whoever runs an EPA Twitter feed with a score from the Kardashian game (here's the EPA tweet before it deleted):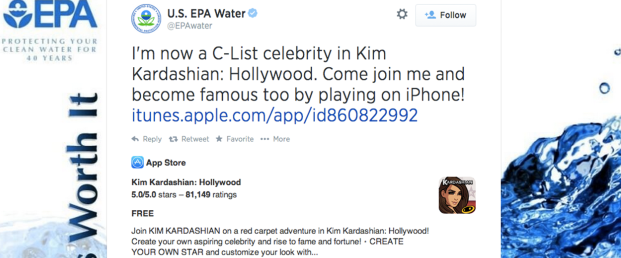 And Dingell's response:
He followed up Monday morning with:
Last week, he parodied LeBron James' essay about returning to Cleveland:
He also has been know to take shots at his own age:
In fact, there really isn't any aspect of social media where Dingell isn't completely killing it.