Company Associated With Ebola Con Man Takes Down Website After BuzzFeed News Story
MailMySharps.com claimed to sell medical waste equipment, but much of its website was apparently copied from a competing company. MailMySharps.com is associated with Bio-Recovery, the controversial company hired to clean up Ebola in New York City. A follow-up to an ongoing BuzzFeed News investigation.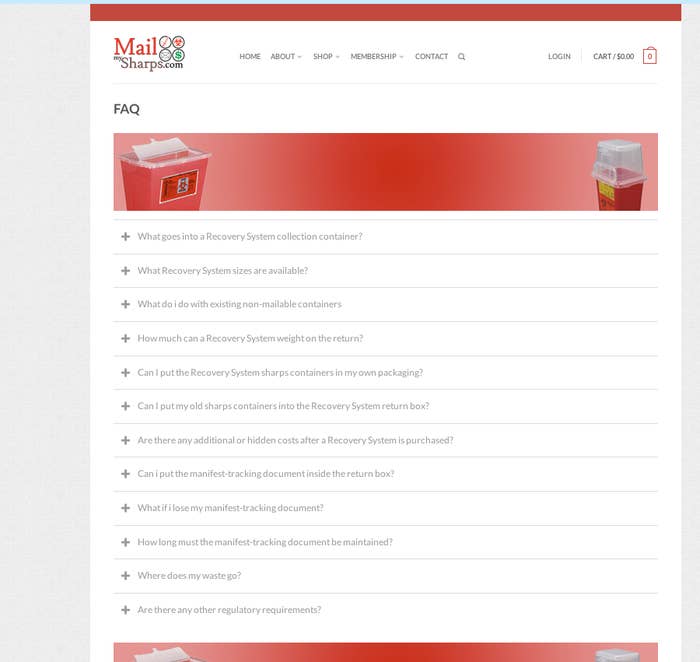 A company associated with the con man hired to clean up Ebola in New York City has taken down most of its website content after BuzzFeed News exposed last week that much of it was copied directly from a competing company.
The company, MailMySharps.com, claimed to sell medical waste equipment, but its website featured material apparently copied directly from a Texas-based company, Sharps Compliance.
After BuzzFeed News asked Sharps Compliance about the similarities between the websites, Sharps Compliance sent a legal letter demanding that MailMySharps.com take down "all content related to or stolen from" the company by Dec. 10, said Sharps Compliance's director of marketing, Dennis Halligan, in an email.
Now, MailMySharps.com has disappeared, and its URL instead goes directly to Bio-Recovery Corp., the company New York City hired to clean up Ebola; the city has stopped working with Bio-Recovery pending a review. Links to the FAQ page, about page, contact page, and all other pages now return a message, "Oops! That page can't be found."
An ongoing BuzzFeed News investigation has found that Sal Pane, who was the city's main contact for the Ebola contract, has made numerous false claims about his and the company's experience. In fact, Pane has a long and colorful history of telling falsehoods, is a mortgage scammer and convicted felon, and showed up with his crew to the Harlem apartment of Ebola patient Dr. Craig Spencer on Oct. 24 in a truck bearing permit numbers that belonged to a dead man.
When called on Monday, Pane hung up on BuzzFeed News. He did not respond to emails asking why the site was taken down.