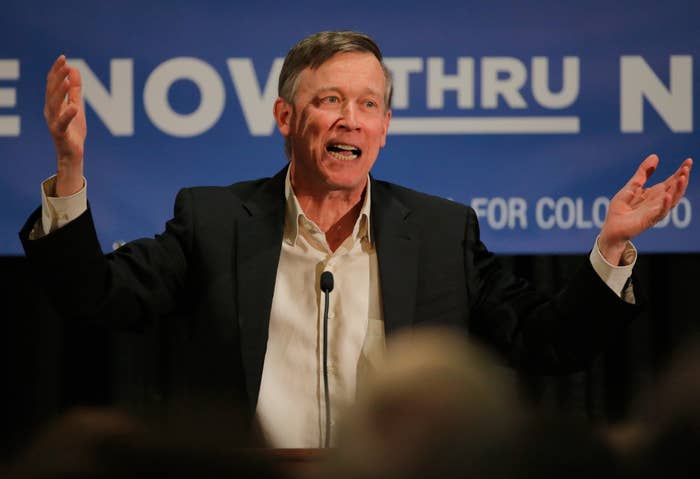 Colorado Gov. John Hickenlooper, a Democrat, says he believes the tightening of the race between Donald Trump and Hillary Clinton is only temporary.
Speaking on Kilmeade and Friends on Thursday, he said Trump was a "bully" and "blowhard," and his support would fall when people looked at him more critically.
"Right now it's just a personality thing," Hickenlooper said. "He hasn't put any policies together. Once people start talking about some of these issues, is he someone we want our children to admire? He is kind of a bully, kind of a blowhard. Is that who we want our kids looking up to? Is that who we want our trading partners looking up to? Someone who is going to say, I am going to get rid of this treaty or get rid of that treaty."
Hickenlooper also he'd be willing to be Clinton's running mate.
"I love what I am doing," he said, citing his job as governor.
"I would have to be pushed pretty hard to do something else," he continued. "Again, candidly, vice president of the United States, if you can serve your country at that level, who wouldn't do that?"