College Friend Of Boston Bombing Suspect Says They Discussed Bombing At School Gym
A student who was friendly with Dzhokhar Tsarnaev told CNN Sunday that he discussed the Boston bombing with the suspected bomber at the UMass Dartmouth gym after Monday's bombing. Other students reflected that they were surprised by how normal Tsarnaev was after Monday's events.
"He said Jahar told him something to the effect of, 'Yeah, man, I mean, tragedies can happen anywhere in the world.'"
The school was closed later in the week when they realized a student was the subject of the manhunt.

State police at the school during the evacuation.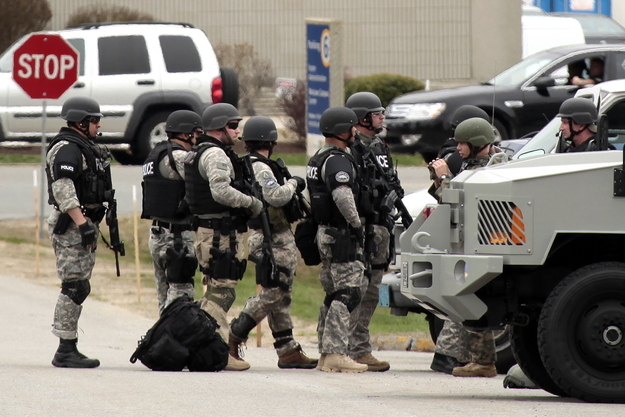 This was the dorm where bombing suspect Dzhokhar Tsamaev lived.