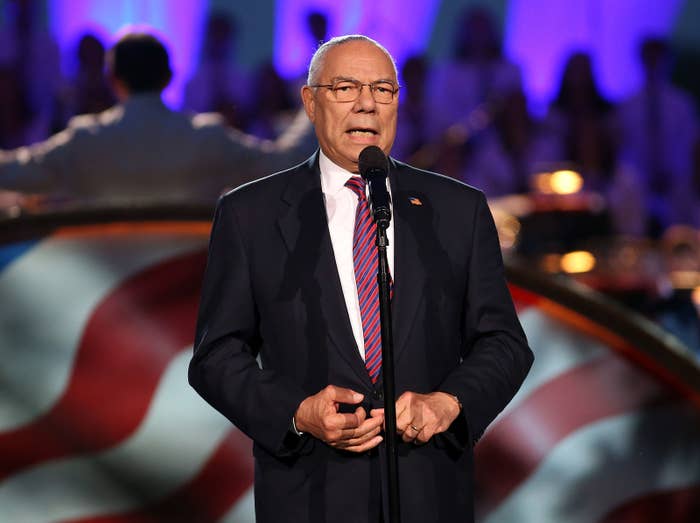 Former Secretary of State Colin Powell says he's done commenting on Hillary Clinton's use of private email at the State Department, but stands by comments he made over the weekend about Clinton's email usage.

"I have no further comment," Powell told BuzzFeed News on Tuesday. "I have no further comment. She was using email long before the so-called dinner and I'm not commenting anymore on it. Goodbye."
Powell added he had not announced who he would be supporting in the presidential race.
He told the People magazine last week of Clinton that, "Her people have been trying to pin it on me."
A source familiar with the former secretary of state's thinking however noted the vast difference between Powell's use of personal email and Clinton's.
Clinton exclusively used a personal email account to conduct State Department business and had a private server located in her home, in addition to a separate setup for sending and receiving classified information. (Clinton received classified information through her personal email account, however.) The source noted Powell used a State Department computer for classified emails and separately used a private account for non-classified emails.
Clinton, the source said, was already using email from the beginning of her tenure at the State Department so a dinner early in that tenure where it was reported Powell had urged her use private email was irrelevant.