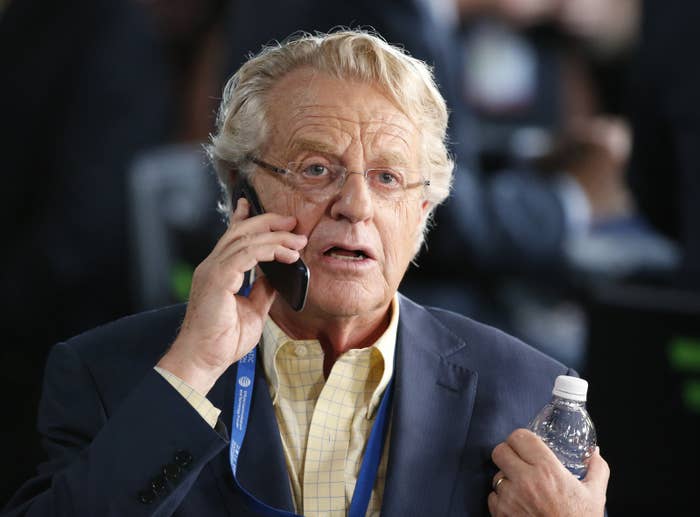 Colin Powell — the former secretary of state who served under three Republican presidents — criticized Donald Trump in personal emails as a "know nothing," who appealed to the worst actors in the Republican Party and compared him to Jerry Springer.
In other exchanges, the retired four-star general said the Republican Party had left him and he referred to the GOP as "idiots."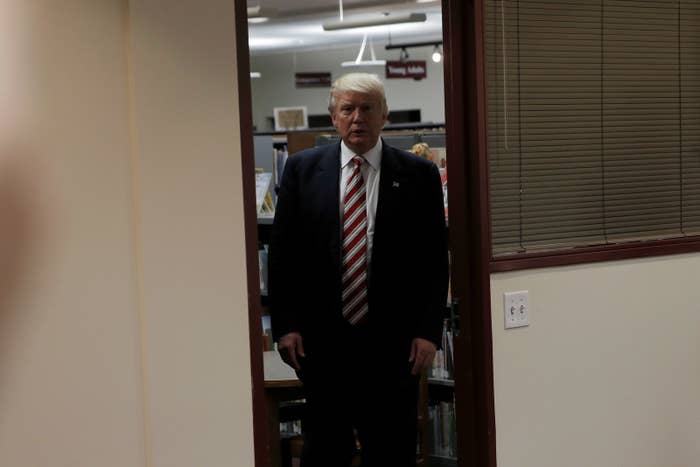 "In recent speeches I have been using the theme that he has captured the frustration and disappointment of average folks and not just racist nuts. But he is not the solution to their problems and angst," Powell wrote in a May 2016 email to Lawrence Wilkerson, his former chief of staff.
"He is a know nothing," Powell continued, referring to Trump. "Imagine normal folks seeing Marisa Mayer" — the CEO of Yahoo — "who has failed at Yahoo walking away with $55m when she is already a multi, muiti, millionaire from her Google days. And what do these folks thinking watching the [White House Correspondents Dinner], the most narcissistic event in Washington, Hollywood on the Potomac. I stopped going a few years ago."
The website DCLeaks.com — which has reported, but not confirmed, ties to Russian intelligence services — obtained Powell's emails. It may be the latest example of a Russian entity potentially trying to influence the US presidential election — in July, the FBI said it believed Russia was behind the hack of the Democratic National Committee's internal emails right before they party's convention.
Powell declined to comment to BuzzFeed News.
In a November 2015 email to Marybel Batjer of the California Government Operations Agency, Powell wrote, "GOP campaigns are a reality show with Trump playing the role of Jerry Springer. So, I don't watch or linger on any of it. They will pass."
Batjer had written, "What a world we are living in when crowds cheer Trump cheering waterboarding. It is beyond idiocy and stupidity. Embarrassing. So glad not to be a Republican!"
In an email from August of 2015 to prominent Democratic donor Jeffrey Leeds, Powell lamented the "celebrification of our society" and said Trump appealed to the worst people in the Republican Party.
"He appeals to the worst angels of the GOP nature and poor white folks," wrote Powell. "Just finished a book by a guy named Llosa about loss of culture. It was reviewed in the WSJ last week. Culture is going and with it the ties that bind. An increasing theme in my speeches –– celebrification of our society. Fox got the highest rating ever after the debate so Ailes makes friends with Trump and sends Megyn Kelly off to get over her period. Hey, noting (sic) personal, just business."
In another exchange, a March 2, 2016 email with former Veterans Affairs Secretary Eric Shinseki, Shinseki said Powell should consider a late run for the White House as a Republican. But Powell said the Republicans had left him.
"I can't carry the burden of the GOP. They left me years ago," Powell said.
And in one September 2015 email exchange with his daughter, Linda Powell, the former secretary of state said Republicans – who he characterized as "idiots" ­– were upset with him about supporting the Iran nuclear deal, championed by President Obama.
"I did MEET THE PRESS this morning about Iran deal. Pissed off the GOP, but they really are idiots," Powell wrote.