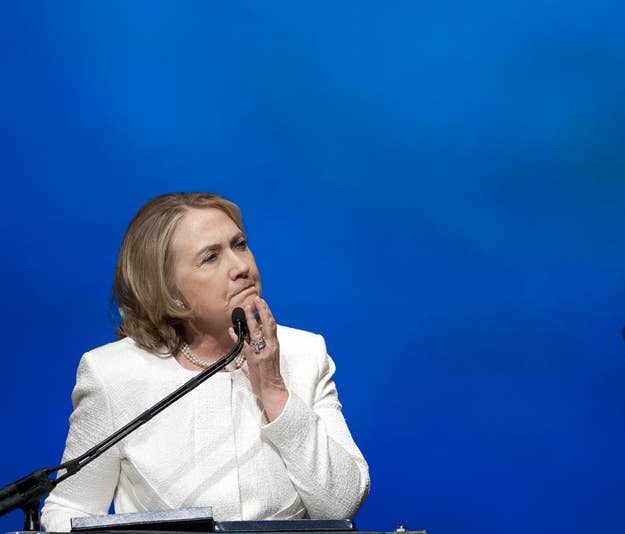 Former Secretary of State Hilary Clinton may be keeping mum about the Obama administration's latest domestic spying scandal, but in the past the potential Democratic presidential candidate has taken vastly different positions on government's ability to monitor private citizens.
Throughout her career Clinton has found herself on both sides of the security fence: railing and voting against Bush-era spying efforts as a senator while working with those same programs as a member of Obama's inner circle.
For instance in August 2007, during the midst of presidential campaign, Hillary Clinton voted against the Protect America Act. That amendment to the Foreign Intelligence Surveillance Act (FISA), lead to the NSA to begin their data collection program known as PRISM. Later, after Clinton had dropped out, she voted against the FISA Amendments Act of 2008 which allowed the NSA to collect phone records while giving immunity to cooperating telecom companies.
"I believe strongly that we must modernize our surveillance laws in order to provide intelligence professionals the tools needed to fight terrorism and make our country more secure," Clinton said in a statement on why she voted against the FISA Amendments Act. "However, any surveillance program must contain safeguards to protect the rights of Americans against abuse, and to preserve clear lines of oversight and accountability over this administration."
"Congress must vigorously check and balance the president even in the face of dangerous enemies and at a time of war," Clinton continued. "That is what sets us apart. And that is what is vital to ensuring that any tool designed to protect us is used and used within the law for that purpose and that purpose alone."
Clinton used the issue of mass surveillance as a fundraising tool during her presidential campaign as well, citing in one email "a secret program that spies on Americans!" to attack the Bush Administration.
Clinton, attacked the Bush Administration for warrantless surveillance and lack of Congressional oversight throughout her time in the Senate arguing in a 2006 speech that "the FISA courts have a proven track record of being able to protect our security and privacy simultaneously."
Clinton added that "the answer to this delicate security dilemma is neither blank checks nor blanket opposition; it is to use the judicial and legislative mechanisms we have to build a consensus about what is necessary, what is legal, and what is effective."
During her time in the Obama administration, however, Clinton oversaw the State Department's involvement in a host of intelligence programs, including PRISM.
The Washington Post reported Monday the FISA Court approves 99.97% of government's requests for warrants.