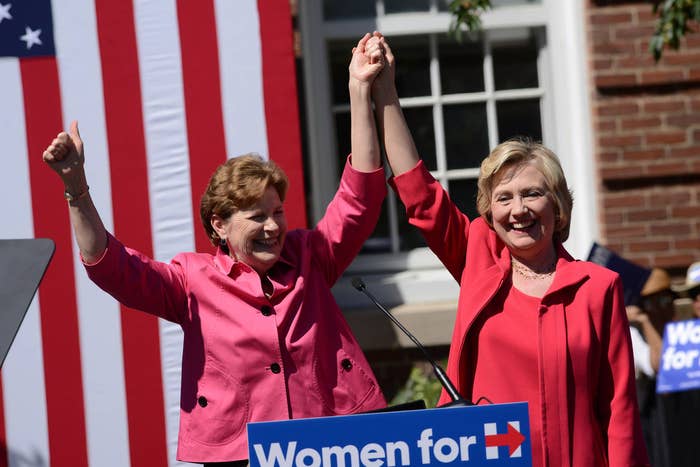 Democratic Sen. Jeanne Shaheen, a prominent surrogate for Hillary Clinton in New Hampshire, says polls showing Clinton losing to Bernie Sanders do not mean much because they don't paint a complete picture of the race.
"Well, listen, I think it's always nice when you're ahead in the polls, but I've been involved in politics long enough to know that the polls don't mean much. They're a snapshot in time and they're based whoever you happen to reach in your polling sample," the New Hampshire senator said to WKBK Radio on Wednesday.
"They're gonna fluctuate. They're go up and down," she added, citing Clinton's win in New Hampshire in 2008 after several polls showed that she would lose.
Sanders leads Clinton 60% to 33% in a recent poll from WMUR/CNN of Granite State voters.
"The thing that I think is important about this poll is that it shows almost half of the voters in New Hampshire that plan to vote in the Democratic primary still haven't decided who they're gonna vote for. So there's still lots of room for movement in the race," she said. "Again, I support Hillary because I think she's the best candidate Republican or Democrat in this race to take over as president."