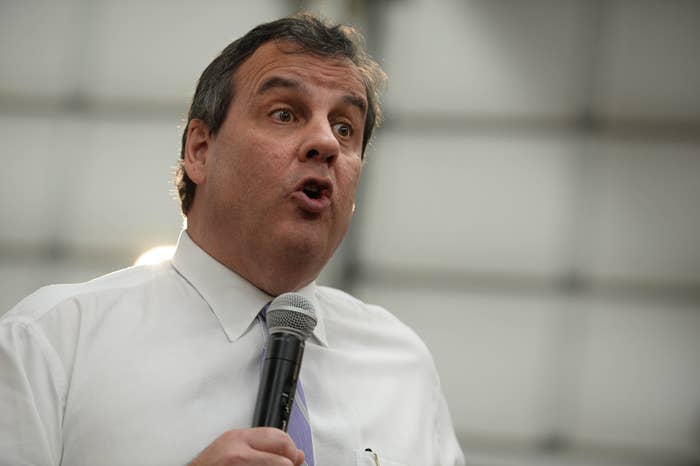 In a local New Hampshire radio interview on Monday, Republican presidential candidate and New Jersey Gov. Chris Christie said his opponents Sens. Rand Paul and Ted Cruz have "worked against the intelligence community to make us less safe."
"The intelligence community has the opportunity to be just as strong if not stronger than it ever was, but it needs leadership," Christie said. "And the biggest problem with the intelligence community now is it has been demoralized by a president and certain members of Congress like Senator Paul and Senator Cruz who have worked against the intelligence community to make us less safe."
Cruz supported the USA Freedom Act, which ended the NSA practice of bulk data collection on Americans. Paul has said the bill didn't go far enough in curtailing U.S. surveillance programs.
"So first they need a president who is going to give them the tools they need and support them," said Christie. "And we haven't had that with this president and we haven't had this with certain members of Congress either. And so it can get much better than it is now."
Christie noted intelligence community efforts under President George W. Bush in preventing attacks from occurring in the years after Sept. 11, 2001.
"And lets remember something, in the seven years after 9/11, during the Bush administration, we had no attacks on American soil after 9/11," Christie said. "And a large contributor to that success, was the intelligence community because it was empowered and supported by a strong president of the United States, who knew exactly what do to prevent terrorist attacks on the homeland, which has got to be the first priority that an American president is to protect the safety and security of the American people."