Christie Begins State Of The State Address By Apologizing For Bridge Scandal
"Mistakes were clearly made."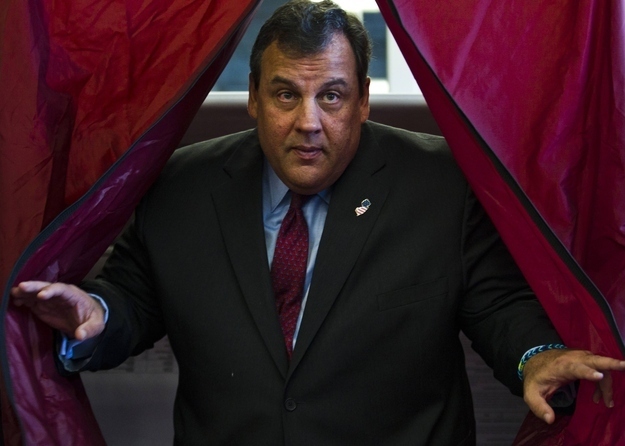 New Jersey Governor Chris Christie did not waste any time Tuesday in addressing the scandal in which senior aides and allies of the governor conspired to close down access lanes on the busy George Washington Bridge as part of a political vendetta. Christie devoted the first four paragraphs of his address to the scandal before delivering his report on the state.
"The last week has certainly tested this administration. Mistakes were clearly made. And as a result, we let down the people we are entrusted to serve. I know our citizens deserve better. Much better," Christie said. "I am the governor and I am ultimately responsible for all that happens on my watch — both good and bad. Without a doubt we will cooperate with all appropriate inquiries to ensure this breach of trust does not happen again."
Christie then said that he will not let the scandal stop him and the state legislature from doing the work that needs to be done to help the people of New Jersey.
"But I also want to assure the people of New Jersey today that what has occurred does not define us or our state," Christie added. "This administration and this legislature will not allow the work that needs to be done to improve the people's lives in New Jersey to be delayed. I am the leader of this state and its people, and I stand here today proud to be both. And always determined to do better."
New Jersey Gov. Chris Christie said at a press conference last Thursday he had no knowledge of a plan to shut down traffic-heavy bridge lanes, after emails emerged showing top staffers were involved in the lane closures.
Christie said he was lied to by top aides, including Deputy Chief of Staff Bridget Anne Kelly, who Christie fired Thursday for her role in the scandal.