McDaniel Calls His Runoff Loss "Clearly Most Unethical" And "Might Be Most Illegal" Election In Mississippi Ever
The worst election in Mississippi history....except for a lot of others.
Republican state senator Chris McDaniel said this weekend that his runoff election loss to incumbent Republican Sen. Thad Cochran is the most unethical and possibly most illegal in Mississippi history.
"Let's make it very clear today," McDaniel said at July 5 "freedom rally." "After what we saw the other night, which is clearly the most unethical election in the history of this state...and might...and might...very well be the most illegal election in the history of this state. We will let the word go forth from this time and place to friend and for alike. The people of this state will do anything to preserve the torch of liberty. We will bear any burden, fight any foe, to make sure that corruption is finally rooted out of the election process in this state."
McDaniel has a tough case to make that his election is more unethical and illegal than just about any election in Mississippi that occurred between 1875 and 1964.
In 1875, Mississippi Democrats devised the "Mississippi Plan" to oust Republican rule in the state through a combination of extreme violence against black voters, economic threats against black sharecroppers, and social ostracism.
Mississippi went a step further in 1890: The state held a constitutional convention to amend the state constitution to include literacy tests and poll taxes as requirements for voting with the sole purpose of keeping blacks from voting.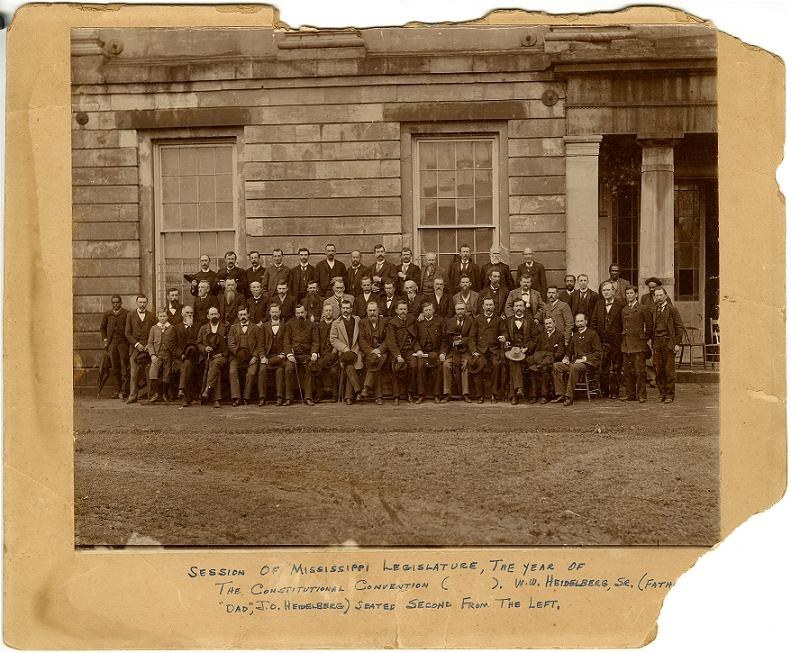 This constitution guaranteed white control state for more than a half-century in the state.