Carly Fiorina Slams Nikki Haley's Speech: "It Was The Wrong Note"
The former NRSC vice chair also spoke out against the professional political class.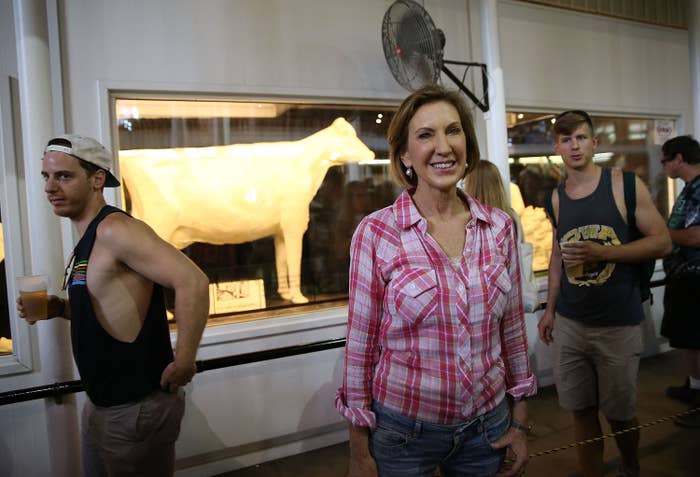 Former Hewlett Packard CEO Carly Fiorina said South Carolina Gov. Nikki Haley hit the "wrong note" in her response to President Obama's State of the Union address.
After radio host Mike Gallagher took Haley's speech to task for saying the Republican Party shouldn't give in to the angriest voices on immigration, Fiorina responded, "Look I don't speak for Nikki Haley and she doesn't speak for me. I think you're correct that it was the wrong note."
Fiorina then transitioned to slamming President Obama's message in the address to the nation.
"Look, let's be clear, the GOP has an establishment, a political class, just like the DNC has an establishment and a political class," added Fiorina, the former NRSC vice chair and Senate candidate. "I'm running against it. I got out there and talk everyday to Americans that it is time to take our country back, and our country back, and our government back and our future back. And we're not gonna do that by electing another politician."
In her speech on Tuesday evening the South Carolina governor urged calm in her party on the issue of immigration.
"Immigrants have been coming to our shores for generations to live the dream that is America," Haley said. "Today, we live in a time of threats like few others in recent memory. During anxious times, it can be tempting to follow the siren call of the angriest voices. We must resist that temptation. No one who is willing to work hard, abide by our laws, and love our traditions should ever feel unwelcome in this country."