The Second Man On The Moon Wants To Build Two Moon Bases
Buzz Aldrin on the 45th anniversary of the splashdown of Apollo 11.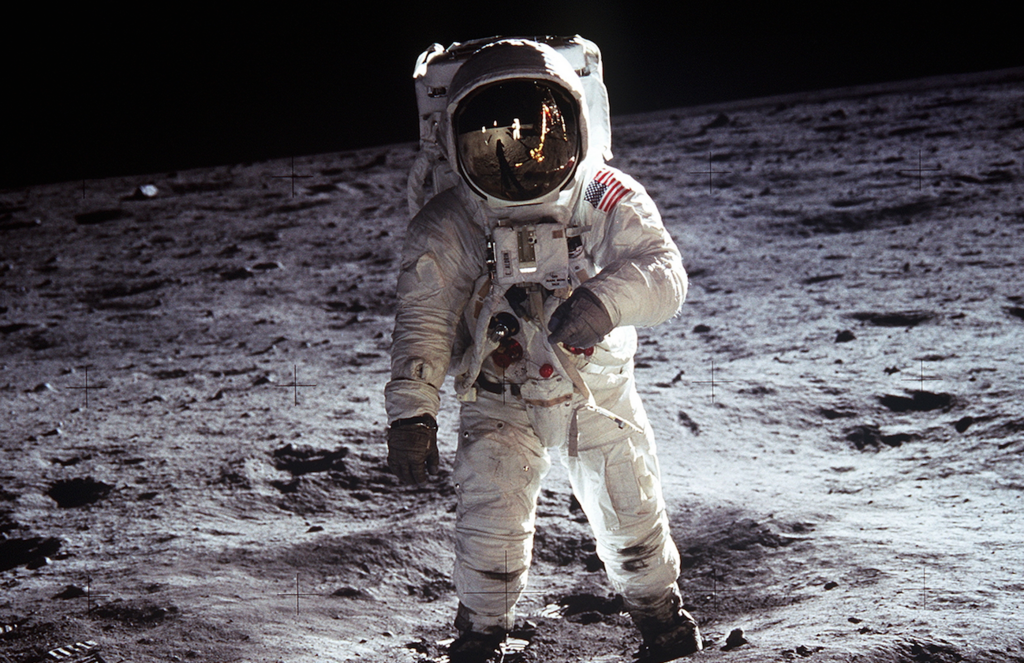 Buzz Aldrin, the second man on the moon, wants to establish a pair of bases there, he said in an interview on the 45th anniversary of his return Thursday.
"Now I think we need to participate and lead at the Moon," Aldrin said of his pitch to establish permanent bases on the near and far sides of the orb. "I think the next step is with an asteroid."
Aldrin has also been pushing for a mission to Mars in 2035 — 66 years after the Apollo 11 moon landing, and said that even putting humans in orbit over the redplanet would allow them to more easily control robots on the surface.
"Part of the reasons I that I don't believe the United States needs to spend resources on putting humans on the surface is because the robotic control has improved so much in the last 45 years so that what we can do from a distance, hopefully will be very competitive in its overall economics of what we learn versus what we spend to learn."
Aldrin, like many other astronauts, said he's disappointed in the current state of the American space program.
The United States is "not in a very good position since we retired the shuttle in 2010," Aldrin said. "I've not been overall impressed with this administration's support [for space] since that time."
Aldrin said he hoped on the 50th anniversary of the Moon landing that the next president after Obama would commit to American "preeminence in space like President Kennedy did 50 years ago" with his famous speech.
Aldrin also believes NASA's budget needs to be increased, to achieve smarter goals.
"Because [the budget] is so small they tend to do things that may not be the wisest."
Calling the NASA budget "insufficient," Aldrin said the budget "needs to be 1%" of the U.S. federal budget.
Last week, President Obama met privately with Aldrin along with fellow Apollo 11 astronaut Michael Collins and Carol Armstrong, widow of Neil Armstrong, who died in 2012, to commemorate the 45th anniversary of the Apollo 11 landing.
Aldrin said he didn't want to push President Obama on his vision for space, citing the vast array of other issues the president is focusing but said he was "working closely" with White House Director of the Office of Science and Technology Policy John Holdren on his ideas for the future of space exploration.
"I kind of felt it was inappropriate to lecture the president, but I did tell him that I had been working very closely with Director Holdren. Which really tells NASA what to do."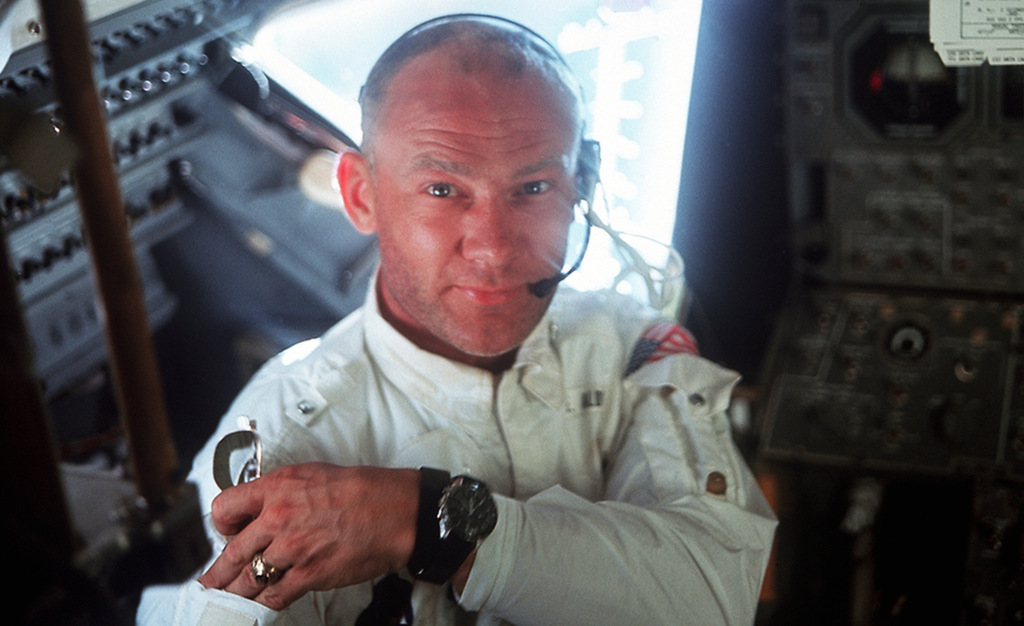 Aldrin had praise for the work of SpaceX, the private space transportation company funded by serial entrepreneur Elon Musk. SpaceX was awarded a $1.6 billion NASA contract in 2008 for 12 flights of its spacecraft to the International Space Station, following the space shuttle's retirement.
"I have great admiration for what he's been able to assemble," Aldrin said of Musk. "Not only to lead the field of electric cars with great designs. They're valued by many consumers, but he certainly is giving the rocket industry a run for its money. In bringing in new people and developing new thinking and new concepts that have proven quite competitive with the older companies that still exist with their overhead and perhaps entrenched methods of executing."
Aldrin said his favorite movie or television series about space has yet to be made, but he's pitching his adaption of his 1996 novel Encounter With Tiber, which he co-authored with John Barnes, which revolves around the discovery of an alien civilization from the Alpha Centauri system that visited Earth in prehistoric times.
"It's in the marketing sizzle stage right now and we just simplified it by calling it Tiber. That I am convinced, if done properly, and I will spend a lot of time in trying to see that happen, that it will significantly we more acceptable, more enlightening than either Star Trek or Star Wars or any of the fantasy films that are now being developed. It has not just one plot, but it has many sequels that inherent in the book that I have with many adjustments since what's happened since the book was published in '96 and where we are today."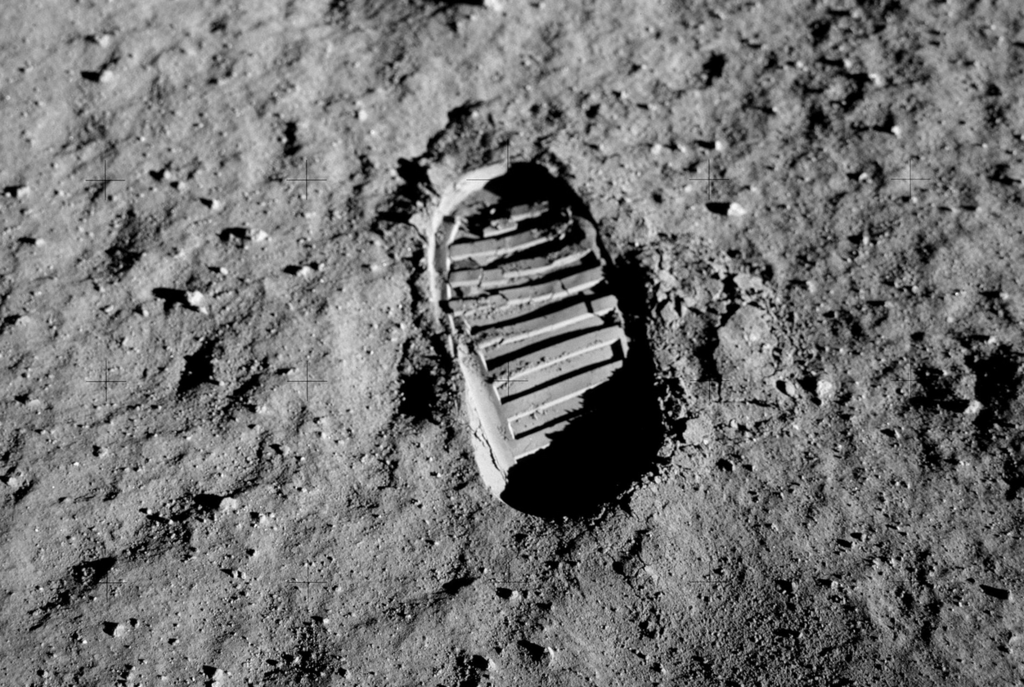 In 2009, Aldrin collaborated with rapper Snoop Dogg for a rap single "Rocket Experience" to celebrate the 40th anniversary of the Moon landing and boost interest in the space program. It was an experience Aldrin fondly recounted.
"He was criticizing what I thought was my best effort to render some words into a rap," Aldrin said with a laugh. "Now Snoop Dogg launched off on his own rendition and I wish I could remember it but I couldn't believe that he could have those things in his mind and run them off the way that he did. He obviously has very quick mind."