Man In Pennsylvania Democrat's Ad Starred In Torture Porn
"They are to be milked, bred, and much, much worse!"
Here's Alan Benyak, who plays a Pennsylvania attorney in an ad for Tom Wolf, who's running for governor of Pennsylvania.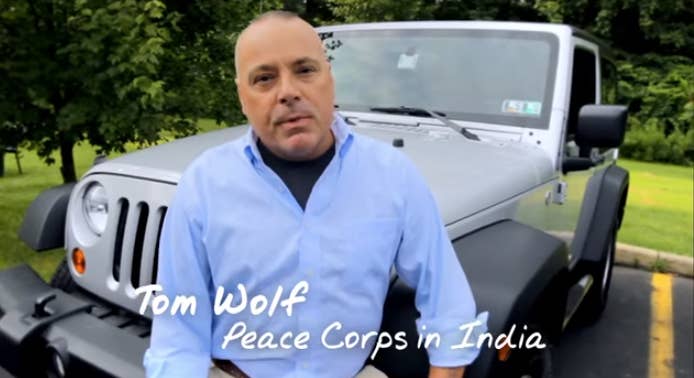 And here's Benyak, an actor, as "Mr. Cannibal."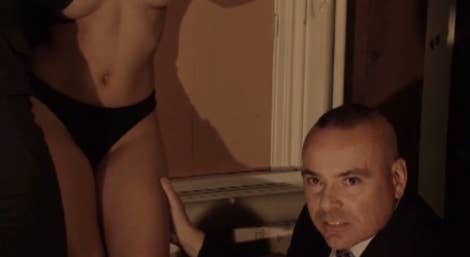 Alan Benyak, an actor who stars in Pennsylvania Democratic gubernatorial candidate Tom Wolf's ad "Jeeps" also had a lead role as "Mr. Cannibal" in a twisted porn film called Breeding Farm.
In the ad, Benyak — who is in fact a former Army lawyer and former judicial candidate whose Central Pennsylvania practice reportedly includes real estate and estate planning— delivers the message that Wolf served in the Peace Corps.
His theatrical career took a different turn. Breeding Farm's plot, according to an online summary: "Four friends are kidnapped by a mysterious man. The friends wake up in a basement, and realize they are part of something horrifying. A human breeding farm. They are to be milked, bred, and much, much worse!"
"Mr. Cannibal with his wife are attorneys that fry and eat people," reads a description of Benyak's role. "They purchase their 'stock's from Farmer."
The film features Benyak torturing a half-naked woman, buying a woman, force-feeding a woman, engaging in cannibalism, and inspecting a woman as if she is livestock.
Other parts of the film include rape, miking a woman and making them act like farm animals, kidnapping, treating women as livestock, riding a woman, physical abuse, and torture.
"He served in the Peace Corps," says Benyak of Wolf.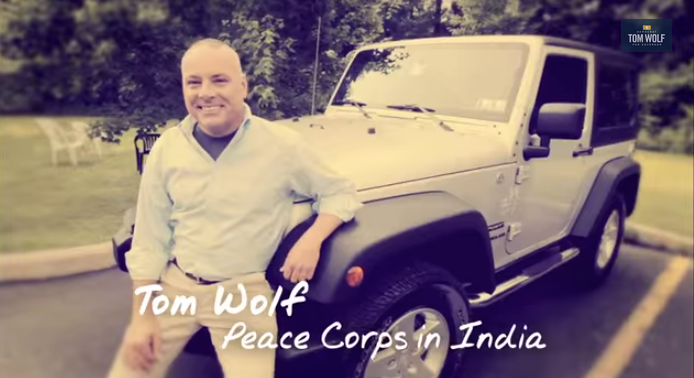 Here's Benyak credited at the end of Breeding Farm: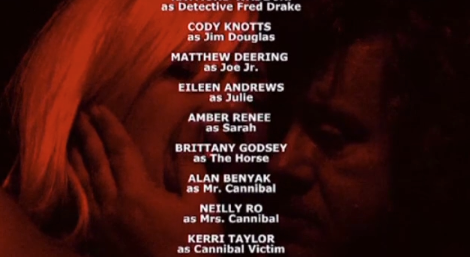 Here's the Breeding Farm movie poster: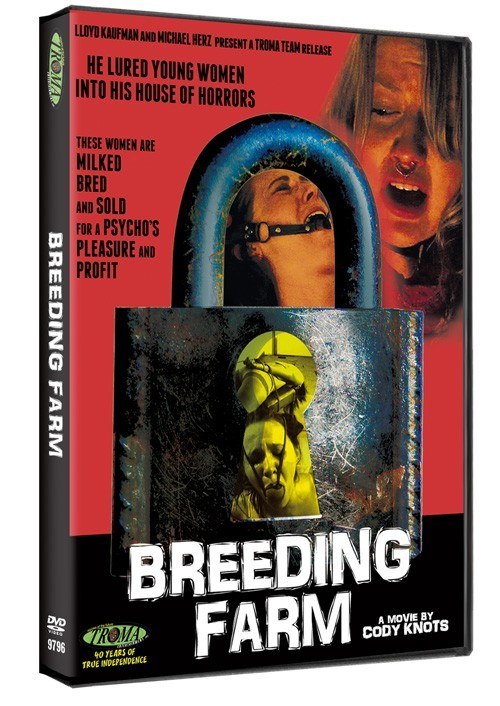 The director of Breeding Farm shared a couple tweets noting that it was Benyak in Wolf's ad, though he is not credited by name.
In one tweet he linked to Breeding Farm:
The Wolf campaign told BuzzFeed News, "We were unaware of Mr. Benyak's involvement in the film, and we are making changes to the ad now."
"It is a horror film," director Gary Knotts said told the Tribune. "There is no sex. There is torture and ... frontal nudity."