Bob Dole Hates Ted Cruz With The Fire Of A Thousand Burning Suns
And that might be underselling it.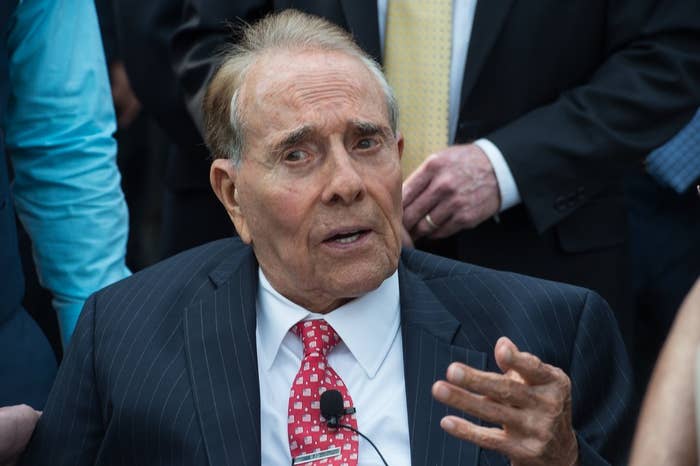 Bob Dole, the former senator from Kansas and the 1996 Republican nominee for president, made it clear in a radio interview with the Michael Smerconish Show on Monday how much he really dislikes Texas Sen. Ted Cruz.
Dole said that right now he's a "Jeb Bush man," but added that he thinks Donald Trump would be a better president than Ted Cruz because Trump would make deals and compromise with Congress.
Here are some of things Dole said about Cruz:
"I don't think Ted is a Republican, he's a conservative extremist."
"He uses the title Republican because there's no conservative extremist ballot."
"You can't deal with him."
"If it come downs to Cruz and Trump, I'm a big Trump supporter."
"I think the worst is Cruz because he's so conservative…way way off in right field."
"I think we would lose, senators, governors, state officers, state legislatures, members of Congress. He doesn't get along with anybody, nobody really cares for him in Congress."