Donald Trump's Second Ex-Wife Was Ready For Hillary
Marla Maples donated to a pro-Hillary Clinton super PAC last year.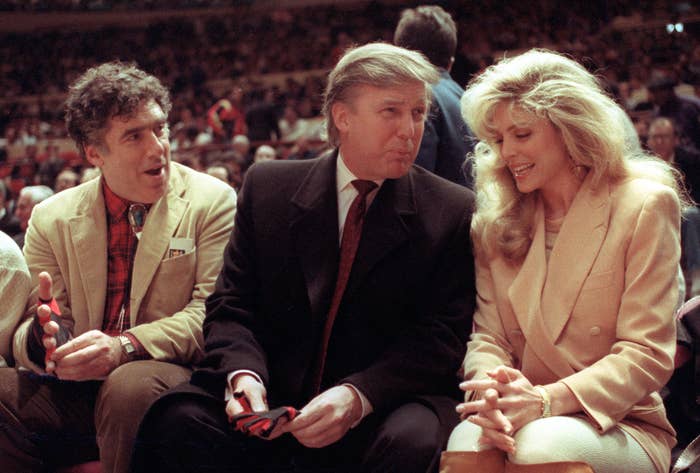 Marla Maples, who was married to Republican presidential front-runner Donald Trump for a period of time in the 90s, donated three installments of $20.16 to a pro-Hillary Clinton super PAC late last year, according to Federal Election Commission records.
Maples, who is described on her donations to the now defunct Ready For Hillary as an "actor, TV & radio host, and humanitarian," made the donations in October, November, and December of 2014 (before Trump announced his own bid).
An email to Maples asking if she still supported Clinton's candidacy was not immediately returned. Maples' only daughter with Trump, Tiffany, supports her father's candidacy.
Maples, Trump's second wife, has been mostly silent on her ex-husband's presidential bid, but shared a tweet in September in which she wrote that she was "proud" of Trump and attached a link with a screenshot of Trump talking about vaccines and autism during a Republican debate.
Records also show that Maples previously donated $2,000 to Clinton's failed 2008 presidential campaign.
The New York Post's Page Six, reported in 2007 that Maples was actively supporting Clinton's candidacy, sending a mass email to friend's "gushing" over Clinton.
"I really have enjoyed the time I have spent with Hillary," Maples wrote according to the Post. She is very clear, very focused, and I feel we will at last have a voice and be received with a welcoming and open ear."