Bernie Sanders: Biden Jumping In Would Make Me Winning Nomination "Achievable Goal"
Biden the Bern.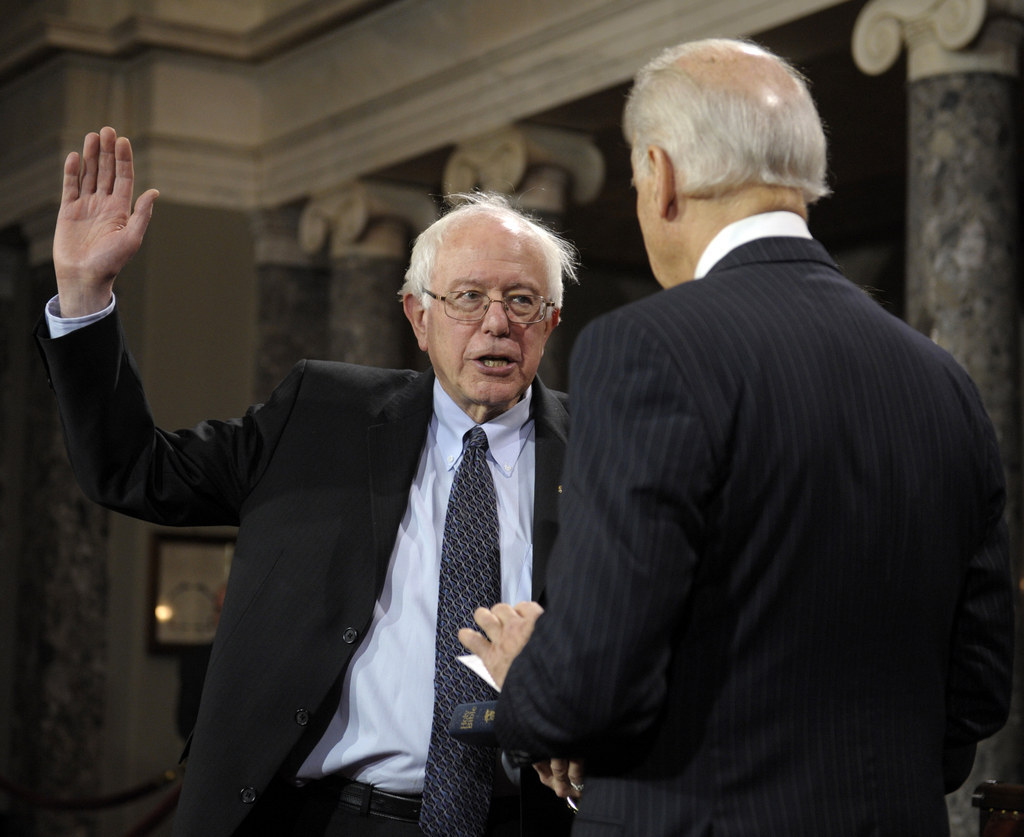 Vermont Sen. Bernie Sanders says if Vice President Joe Biden decides to jump into the Democratic primary race it would lower the threshold to win the nomination, something the senator said would benefit his campaign.
"Well you remember that three or four months ago, if you looked at the polls, I was at three or four percent," Sanders said of The Biden Question to April Ryan on American Urban Radio Monday. "Now, depending on the polls -- most of the polls have me higher than that. There was another poll that just came out today in a two-way race that had me at 27 percent."
Sanders held no false expectations about his current position, saying based on current polls Hillary Clinton would defeat him.
"But, I freely concede that, you know, at a time when four months ago very few who knew the junior senator from Vermont or knew what I stood for -- we still have a long way to go. If the election were held today Hillary Clinton would defeat me. I think that's pretty clear."
The senator, however, said Biden would lower the percentage of the vote needed to win the primary contest to an "achievable goal" for him.
"I think a three way race with Vice President Joe Biden, if he chooses to get into it, would make it an interesting and different dynamic," Sanders added. "I think what it would end up doing is -- obviously making it, instead of having to get 50 percent of the vote, you'd probably have to get 35 percent of the vote, which I think for us is a very achievable goal."
"So the fact that we started at three or four percent and depending on the poll we're at 20 or 27 percent nationally, I think we made real progress and I think that we're gonna continue to make progress."