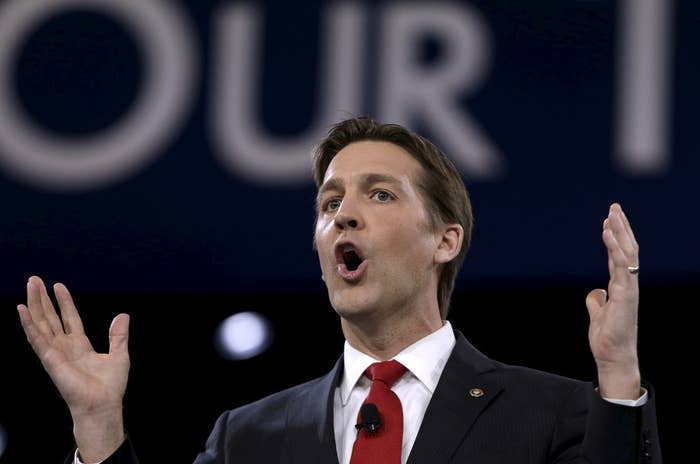 Republican Sen. Ben Sasse of Nebraska says his party has become a "hollow, vacuous reed" that allowed Donald Trump to launch a hostile takeover.
"I think Republican Party has been, sadly, a very hollow, vacuous reed," Sasse told KLIN radio on Thursday. "And you've got a frontrunner who's been able to wage pretty much a hostile of most of party because it wasn't clear what most of the principles of the Republican Party really were. Unfortunately, what we need is a real recovery of a core set of identity and a core set of principles about what the Republican Party stands for."
Sasse has said he will not vote for Donald Trump if he's the Republican nominee. Sasse also ruled out a third party run, but said if the party rallies around Trump, he believes other candidates will enter the race.
"I hope that something different happens in the Republican Party, but my guess is, if that doesn't happen, and there is some consolidation around the current frontrunner, my guess is that you are going to see other candidates in the race, but it's not going to me," he said.