Ben Carson: Clinton Should Release Specialized MRI
The Trump adviser and retired neurosurgeon also speculated about Clinton's health in a statement.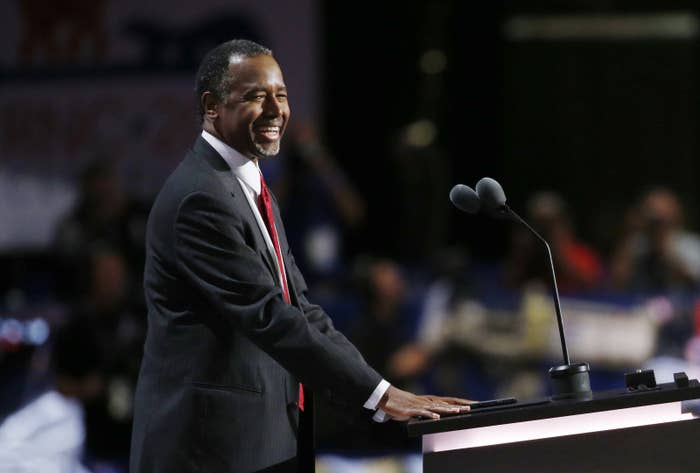 Trump adviser Dr. Ben Carson said he believes that the events over the weekend with Hillary Clinton's health — a diagnosis of pneumonia and a video of the candidate struggling to walk — said that both Donald Trump and Hillary Clinton should release fuller medical records.
Carson, who is a retired neurosurgeon, said that Clinton should release the results of specialized MRI.
"It is imperative that both major candidates for the highest office in the land immediately release detailed recent medical records to allow the people a fair opportunity to assess their physical fitness for office," he said. "In the case of Hillary Clinton, because she has had a brain injury in the past and there is a question of venous sinus thrombosis, the result of a recent specialized MRI would be very helpful. The stakes are too high for us to blindly elect someone to the presidency of the United States when we have the possibility of examining real evidence upon which to make a decision."

Carson also engaged in some speculation about Clinton's health, implying that the full story hadn't been disclosed.
"The fact that the security detail assisting her as she clumsily attempted to enter her vehicle after abruptly ending her participation at a 9/11 event did not appear surprised as if dealing with something new, makes one wonder if such awkward moments are something they have become accustomed to," he added.
Carson's comments are a break with the reported strategy that Trump and his campaign intended — to avoid talking about Clinton's health this week. Carson is currently vacationing in Italy.
"The biggest problem with Hillary Clinton's health is the disease of dishonesty," said Carson. "People in America tend to be understanding of natural diseases and are sympathetic, but adding more fuel to the fire of suspicion about her honesty by hiding a diagnosis of pneumonia and possibly other things may be a mistake from which there is no recovery."