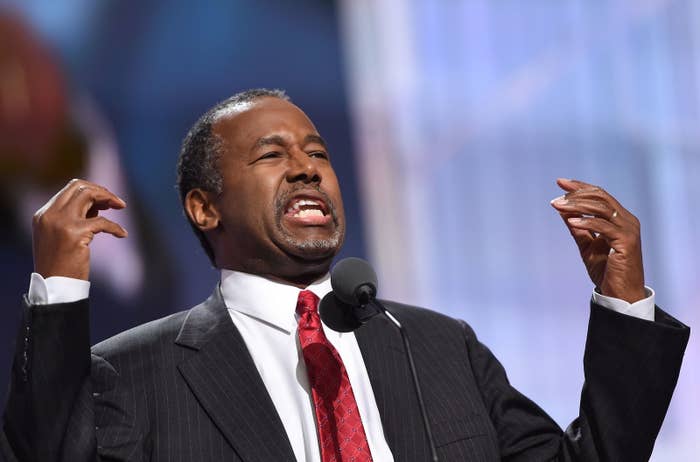 Dr. Ben Carson said on Thursday that Texas Sen. Ted Cruz's political career has been damaged after he refused to endorse Donald Trump during his primetime speech at the Republican convention on Wednesday.
"Well, I was quite disappointed," Carson said on Fox News radio. "I thought it was a splendid opportunity for him to bring significant unity to the party and also to enhance his own political career in the future. He was unable to bring himself to do that unfortunately."
Carson said it would be hard for Cruz to recover.
"I believe it's gonna be a very difficult task for him to recover from this, because of the alienation factor is significant at this point," he said.
Carson said liberals sarcastically tell Republicans they admire their principles, then laugh when they don't vote for their party's nominee.