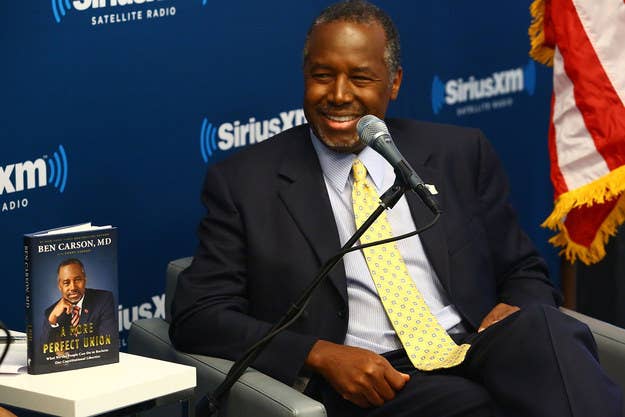 Dr. Ben Carson responded Thursday to a tabloid report on medical malpractice lawsuits, including one with an odd detail about Carson leaving a sponge in a person's brain during a procedure.
The Drudge Report linked to the National Enquirer story under the headline, "NATIONAL ENQUIRER TAKES SCALPEL TO BEN CARSON; LEFT SPONGE IN PATIENT'S BRAIN!"
Carson, a renowned pediatric neurosurgeon, told radio host Alan Colmes that he did 15,000 operations during his career and the tabloid found a few disgruntled ones.
"My reaction is that I did 15,000 operations," said Carson. "And the people who oppose me have been crawling through every ditch, every place I've ever been my whole life looking for stuff. They found five or six disgruntled people, that's a very small number, and many of those cases never went anywhere, because the legal system said, 'Are you kidding me?' and threw it out. But the point is you don't discuss that kind of stuff in public, number one."
"Number two, that's not for public discussion by any stretch of the imagination," added Carson. "And I would probably find myself in some difficulty if I do begin to discuss that stuff publicly. But generally speaking there is no one who does the number of operations that I did who aren't going to find some people who are going to be disgruntled".
Carson, asked directly if he left a sponge in a person's brain, said sometimes people have a bad reaction to a type sponge commonly used in operations.
"It is true that we put a certain type of sponge in to pad things away and sometimes there is a reaction to that sponge and that's what happened," said Carson.
Carson added he couldn't talk about any settled cases.
"There have been a couple of cases that were settled, and I don't want to get these people in trouble, because they're not supposed to be talking about that," he said.