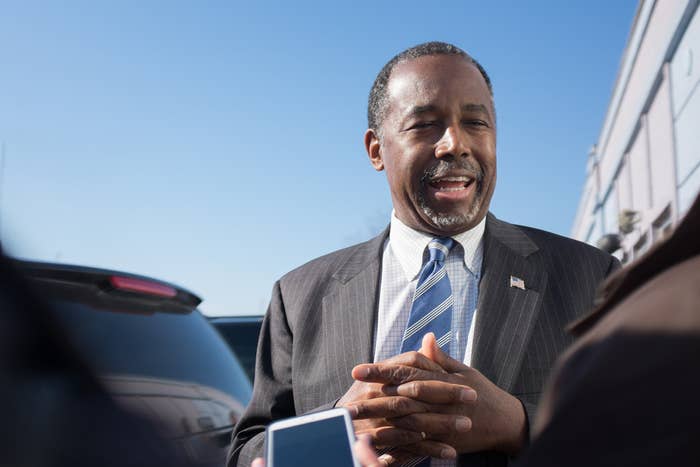 Dr. Ben Carson, who has performed poorly in the first three Republican presidential nominating contests, says a groundswell of support will soon head towards his candidacy.
"This is a very unusual election, and I think all the traditional rules are out the door," Carson told radio host David Webb on SiriusXM on Tuesday evening. "I do believe that the American people will very soon become very interested in the issues and the solutions, and when that happens you're gonna see a major shift."
Carson finished a distant fourth in the Nevada caucus on Tuesday, with under 5% of the vote.