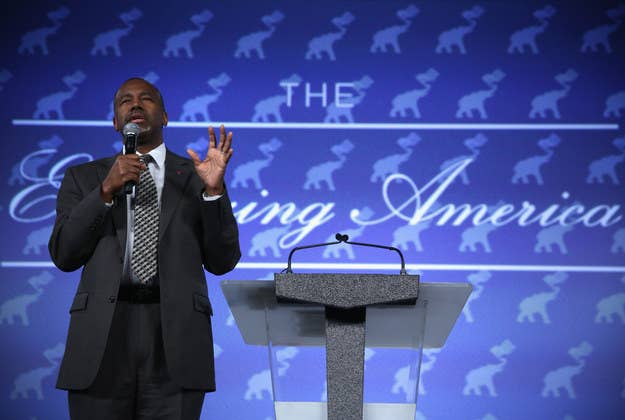 Republican presidential candidate Dr. Ben Carson says that part of his plan for education would be to have the Department of Education monitor colleges and universities for "political bias" and withhold funding from them if it exists.
"I think the Department of Education should monitor institutions of higher education for political bias and withhold federal funding if it exists," Carson told Las Vegas radio host Heidi Harris on Thursday.
The retired neurosurgeon was discussing his plan for education -- a plan Carson said would rely heavily on the embracing on new technology.
"I would change the function of the Department of Education," said Carson.
"I know a lot of compatriots want to eliminate it altogether but I think that might be a mistake given the fact we're pretty far behind, particularly in the STEM area. So we need to concentrate on that. We need to use technology to help us, there are computer programs for instance that can look at a way a kid solves a math problem or several math problems and figure out what they don't know, and can go back and tutor them on those things at their own speed. It's the same thing a good teacher can only do, but the teacher can only do it for one student at a time, computers can do it for a whole classroom, whole school, whole city. We need to take advantage of that. We need to take advantage of virtual classrooms working with the best teachers in front of a million students instead of thirty students."
Here's the audio: