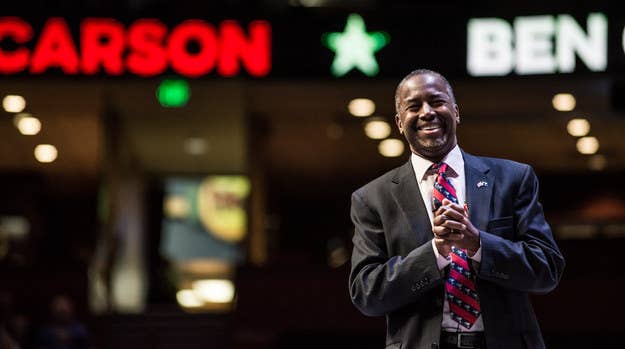 Ben Carson on Tuesday defended past comments in which he called the big bang theory "fairy tales," saying people who believe in the scientific theory should not "denigrate" him for his faith.
"Here's the key, I then say to them look, 'I'm not gonna criticize you, you have a lot more faith then I have.' I couldn't, I don't have enough faith to believe that," Carson said in a speech at Cedarville University, after explaining why he didn't believe in the theory.
"I give you credit, for that," continued Carson. "But I'm not gonna denigrate you because of your faith and you shouldn't denigrate me for mine. And that's the kind of attitude, ya know -- that's the kind of attitude that I think is very important in the society in which we live today."
BuzzFeed News reported Tuesday that Carson said in a 2012 speech the big bang theory was part of "fairy tales" from high-faluting scientists and that Charles Darwin's theory of evolution was encouraged by the devil.
Watch the clip below: