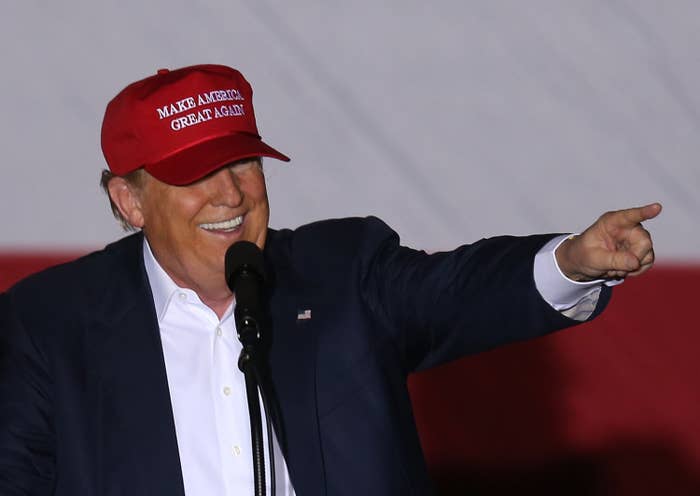 In newspaper advertisements for the now-defunct Trump University, Donald Trump promised potential customers that if they attended his workshop on profiting from foreclosures, they could be a millionaire in a year's time.
Trump's opponents have attacked the program, and an anti-Trump super PAC labeled it a "scam." The program currently faces three civil lawsuits. One of the lawsuits was filed by New York Attorney General Eric T. Schneiderman, who said Trump "used his celebrity status and personally appeared in commercials making false promises to convince people to spend tens of thousands of dollars they couldn't afford for lessons they never got."
One ad for the program, which ran in January 2008, featured a giant quote from Trump, where he says, "If You're Not A Millionaire By December 2008, You Didn't Attend My Foreclosure Workshop." Other ads featured another Trump quote: "Investors Nationwide are Making Millions in Foreclosures… AND SO CAN YOU!"
The ads were for introductory workshops, where Trump promised free instruction and "priceless" information. At those free workshops, attendees were then offered to continue their education with more Trump University programs at the tune of thousands of dollars.
See the ads below:
"If You're Not a Millionaire by December 2008, You Didn't Attend My Foreclosure Workshop."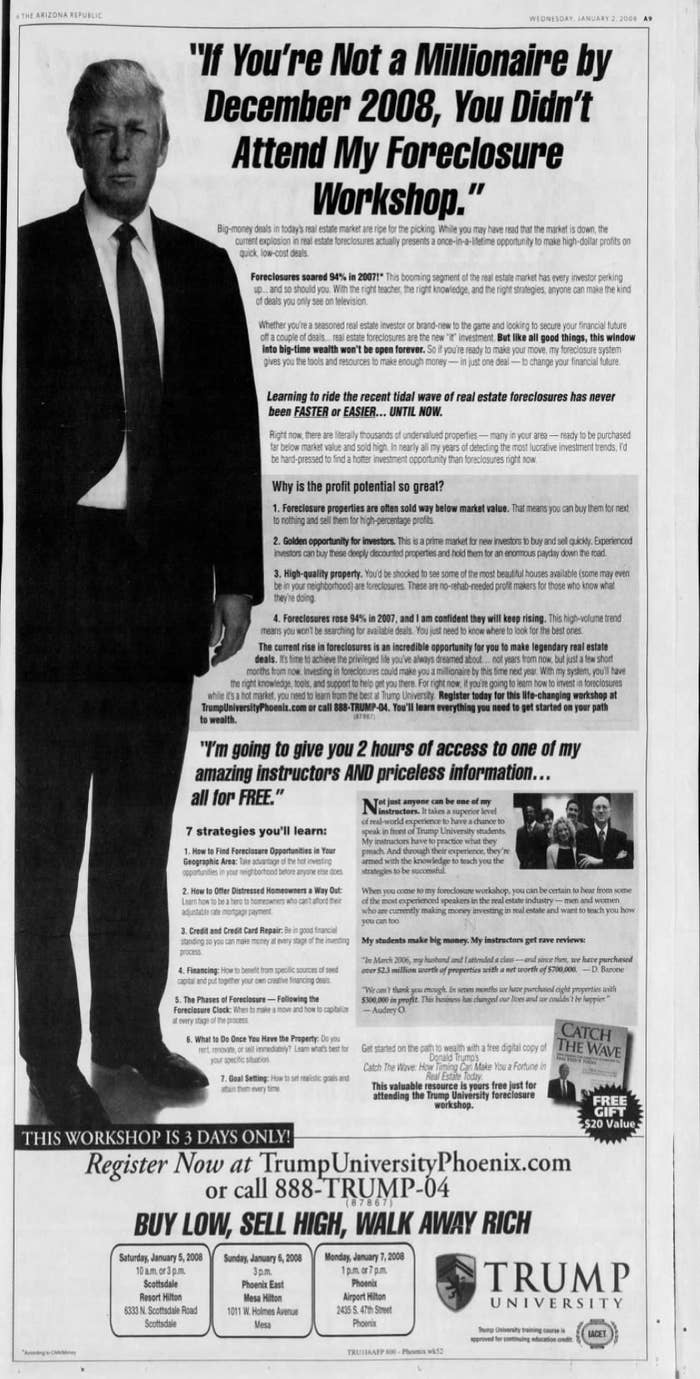 "But like all good things, this window into big-time wealth won't be open forever."
"Are YOU my next APPRENTICE?"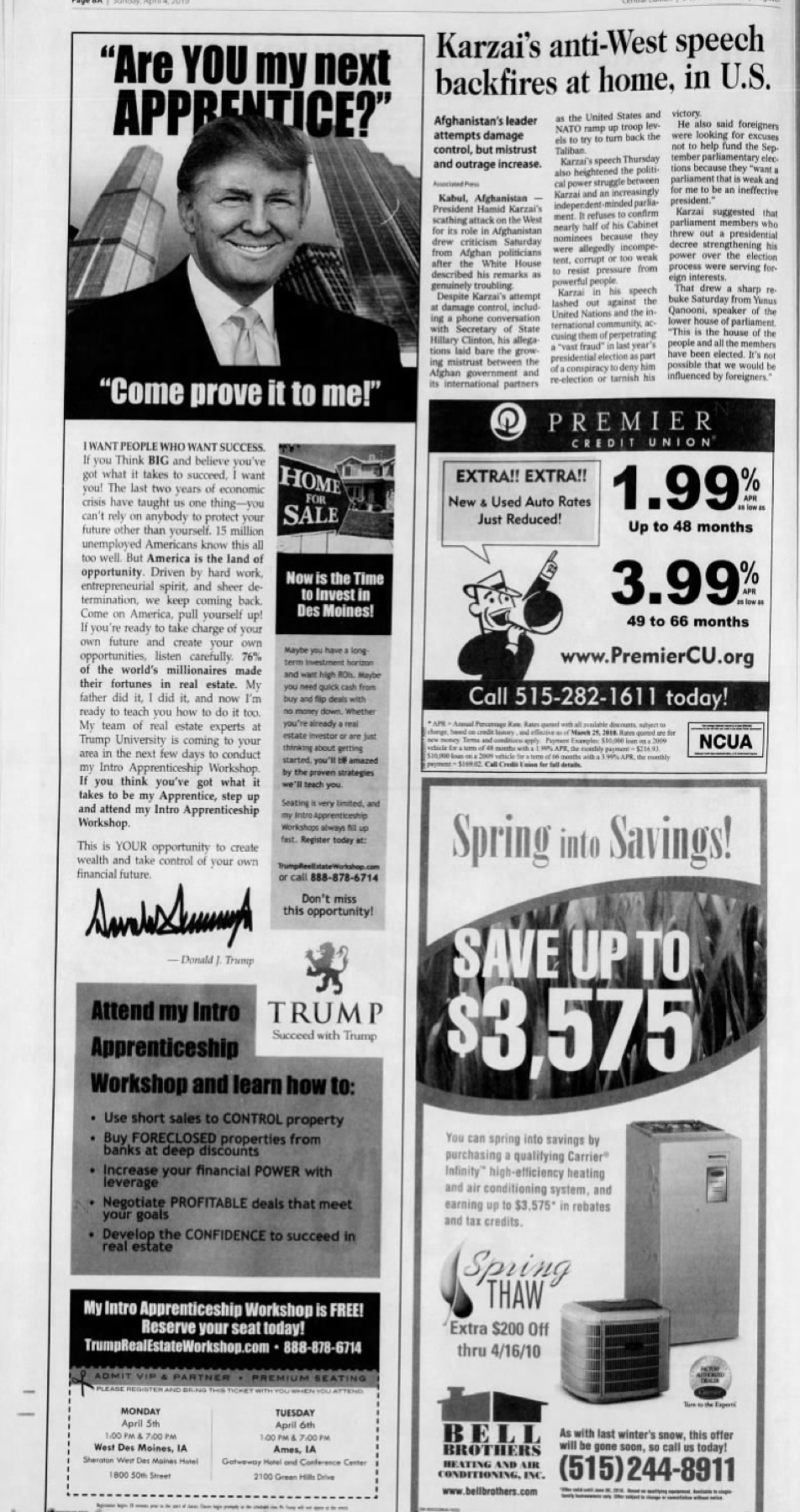 "I'll show you how to turn this sizzling opportunity into a tidal wave of profits."
"Profit from the billion dollar bailouts that have opened the door for unprecedented investment opportunities."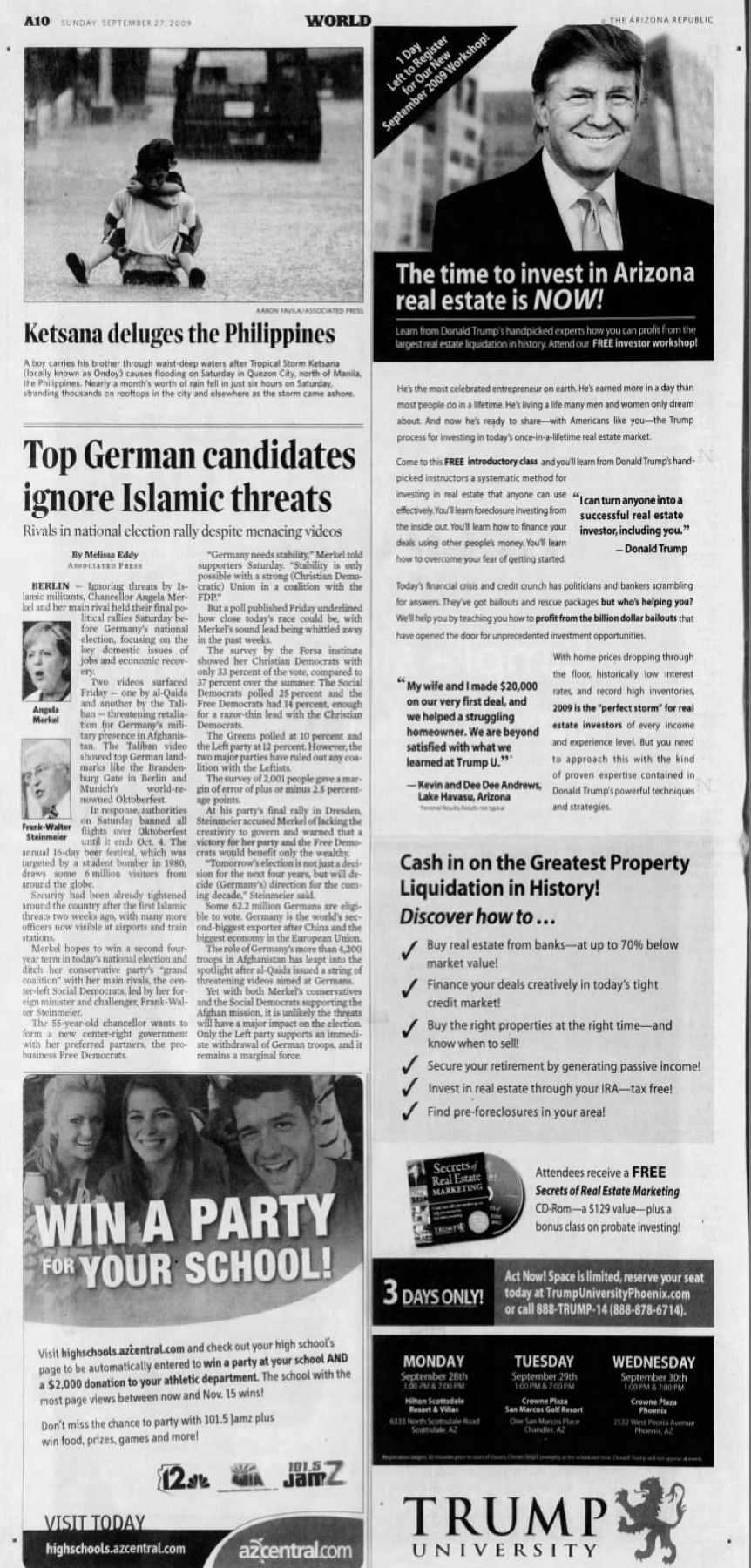 "The current rise in foreclosures is an incredible opportunity for you to make legendary real estate deals."