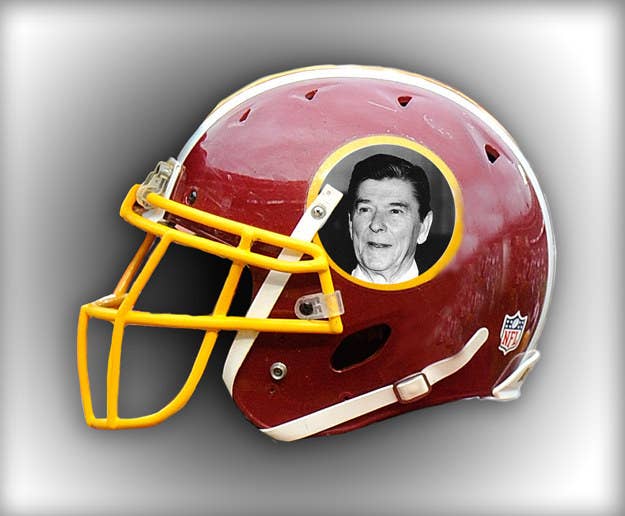 Washington, D.C., anti-tax crusader Grover Norquist, who has been on a long campaign to name pretty much everything after Ronald Reagan, said renaming Washington's football team the "Washington Reagans" is a "great idea."
The United States Patent and Trademark Office canceled six federal trademark registrations for the name of the Washington Redskins after ruling that the name is "disparaging to Native Americans." The ruling was in response to Blackhorse v. Pro Football, Inc., a petition requesting the term "Redskins" be stripped of its trademark protections.
"This is a great idea," Norquist told BuzzFeed when asked about chatter about the new name on social media. "The former Redskins can be the Ronald Reagans on winning years and the Nancy Reagans on losing years. Unless that gets us in more trouble elsewhere."
"However, this should not distract from our ongoing efforts to trade DC statehood for ('Reagan') naming Rights," Norquist added, calling the notion "fun to consider," if not necessarily serious.
Norquist started the Reagan Legacy Project in 1997 and is the founder of Americans for Tax Reform, the anti-tax advocacy group founded in 1985 at the request of Reagan.
The notion of naming the team after Reagan has been been burning up social media, naturally.