Anthony Weiner: "I Wouldn't Be Surprised" If Bernie Sanders Won Iowa, New Hampshire
Weiner's wife, Huma Abedin, is a close adviser to Hillary Clinton.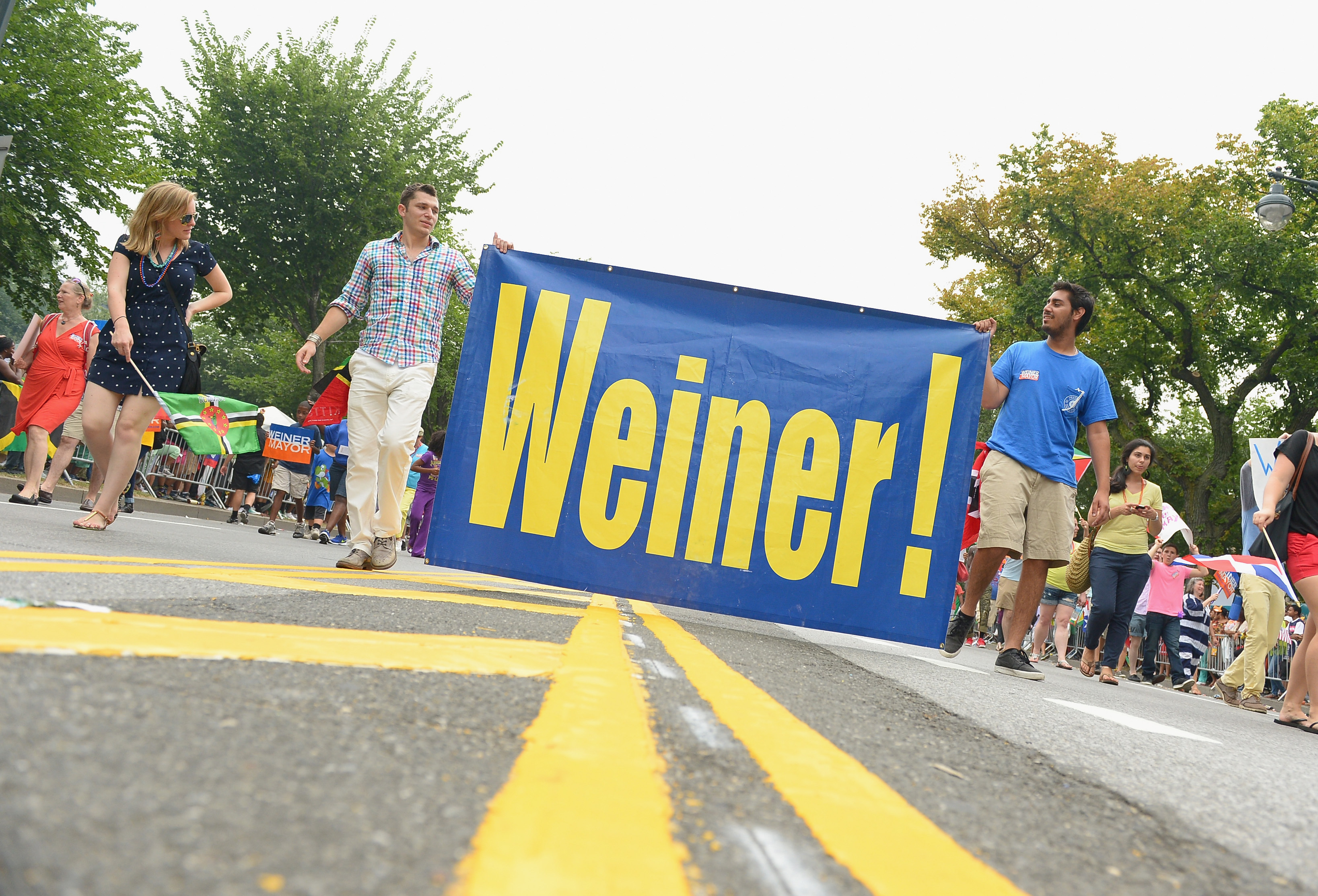 Former congressman Anthony Weiner, whose wife Huma Abedin is the vice chairman for Hillary Clinton's presidential campaign, said Friday that he thinks Vermont Sen. Bernie Sanders can beat Clinton in Iowa and New Hampshire, resulting in a drawn out Democratic presidential primary.
"I think Bernie is doing remarkably well, a lot of my friends are supporting Bernie," the former New York congressman said on the Alan Colmes Show during a discussion on universal health care. "I think it's gonna be very close in Iowa and New Hampshire and I wouldn't be surprised at all if Bernie won both states."
Weiner noted that he wasn't involved in the Clinton campaign at all, saying there is a "firewall in his household," but added that the campaign was not taking anything for granted, with people if every precinct in Iowa.
"I would not be at all surprised if this goes on for a while and you know, Iowa and New Hampshire are important states...but the rest of us in the country want to have a crack at this too," he said.