Affairs Website Targets Hillary Clinton With Billboard
Say wwwwhat?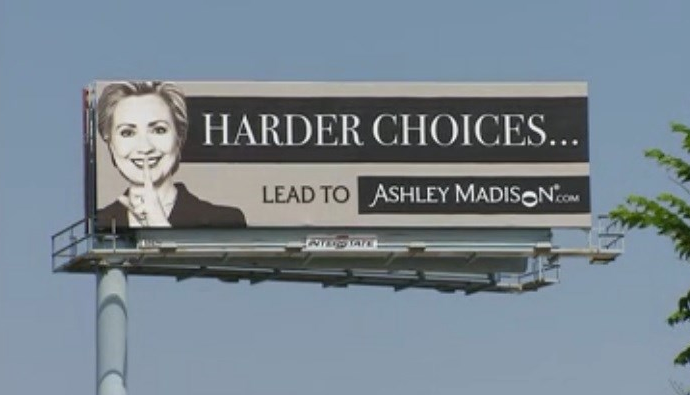 A website targeted toward married people having affairs is using a pun on Hillary Clinton's book Hard Choices in attempt to get women to sign up for their site. The infidelity website AshleyMadison.com is running the billboard on Interstate 55 in Illinois.
"Harder choices lead to AshleyMadison.com," the sign reads.
AshleyMadison.com is marketed toward people already in a relationship, usually married men, encouraging them to have affairs.
The site has in the past targeted politicians such as former Speaker of the House Newt Gingrich...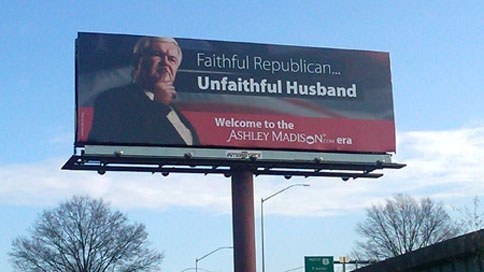 ...and former South Carolina governor and current Rep. Mark Sanford.