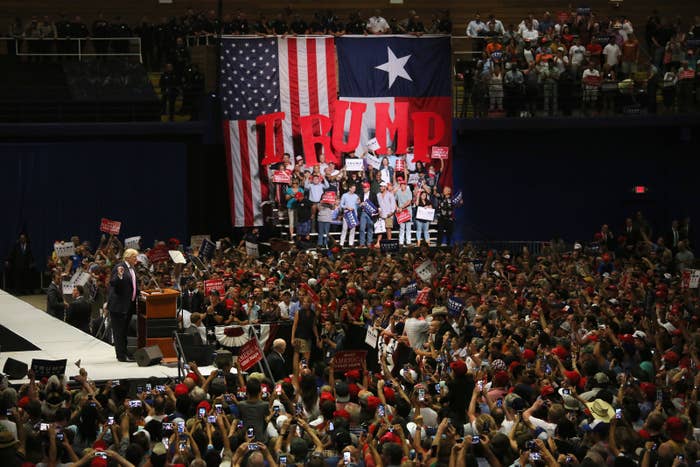 A political action committee claiming to support Republican nominee Donald Trump has been running radio ads soliciting donations — raising hundreds of thousands of dollars as a result. A BuzzFeed News review of federal election filings, however, found no evidence the PAC is spending the money to help elect Trump.

Liberty Action Group PAC, which was formed in January, has aired hundreds of radio ads during shows like Rush Limbaugh's and Sean Hannity's saying they are helping Trump win the presidency. At times, estimates have shown it's one of the largest radio advertisers this election.
But the group has no clear connection to Trump and records show the group hasn't donated any money to his campaign. One of its two founders appears to be a college student with no political experience, and in one instance, appeared to be linked to another liberal PAC which did robocalls for Hillary Clinton.
The group has taken in almost $800,000 dollars, according to FEC records, but those records reveal little about where money is being spent and to whom it is going.
The group's largest expenditure — more than $450,000 — is for a "media consultant." No information is given as to who that media consultant is. Other expenditures like "cashed checked" for $1,000 and $3,500 are equally ambiguous. No address or purposes is given on any of the disbursements at all from the group in federal filings. Just last month the FEC sent the PAC a letter asking for more information, saying the group "failed to include the address, and purpose," on spending disbursements. And, despite the massive amount being spent radio ads and robocalls — and there have been many of those –– the group has failed to note any money was spent on independent expenditures.

At the beginning of one of the group's ads, a soundbite of Donald Trump plays in which he says, "I am with you. I will fight for you. And I will win for you."

The ad continues, "Attention fellow Trump supporters: Help Mr. Trump win the presidency by picking up the phone right now and calling 1-800-773-1493 to add your name to pledge to defeat Hillary and elect Donald Trump. Call in the next five minutes to get your free Trump-Pence sticker. Again, call 1-800-773-1493. That's 1-800-773-1493. Paid for by Liberty Action Group PAC. Not authorized by any candidate or candidate's committee."
When BuzzFeed News called the numbers provided by the ad, an automated response asks for donations to fund "our get-out-the-vote TV and radio advertisements." A representative who then answered the phone said she was located in Ohio. (The PAC's address is listed in Austin, Texas.)
A May robocall posted online featured the PAC saying "we need your emergency support to contribute now to get out the vote campaign." Another in June said they needed "an emergency investment" in the campaign.
"Why? Mr. Trump is no longer self funding and we now need you and millions opposed to Hillary Clinton to invest generously to help elect Donald Trump for president," it said. "Do your part to make an emergency investment to the campaign by pressing 1 now."
While the barebones websites for promises all "contributions go directly toward spreading the message through media to support Donald Trump," it's unclear how much is spent on electing Trump. On the surface, it appears much of the PACs money is being spent on raising more money.
A treasurer for the PAC, Tedla Henok, couldn't answer questions about where money was being spent, telling BuzzFeed News that he forwarded questions about the PAC's spending to the two directors: Joey Cammer and Robert Reyes. Requests seeking comment from Reyes through the phone, email, and Facebook were not returned.
It's unclear how Cammer and Reyes got involved in setting up the PAC.
Cammer's Facebook lists him a student at Texas Tech University. His public address is listed on FEC filings as a guest house for students two blocks from the University of Texas at Austin. Photos on from Cammer's Facebook show him living at the house. The PAC's address is listed as a co-working space in Austin. Disbursements to Cammer totaled $14,000 in the group's July quarterly filing and $2,700 in their April filing.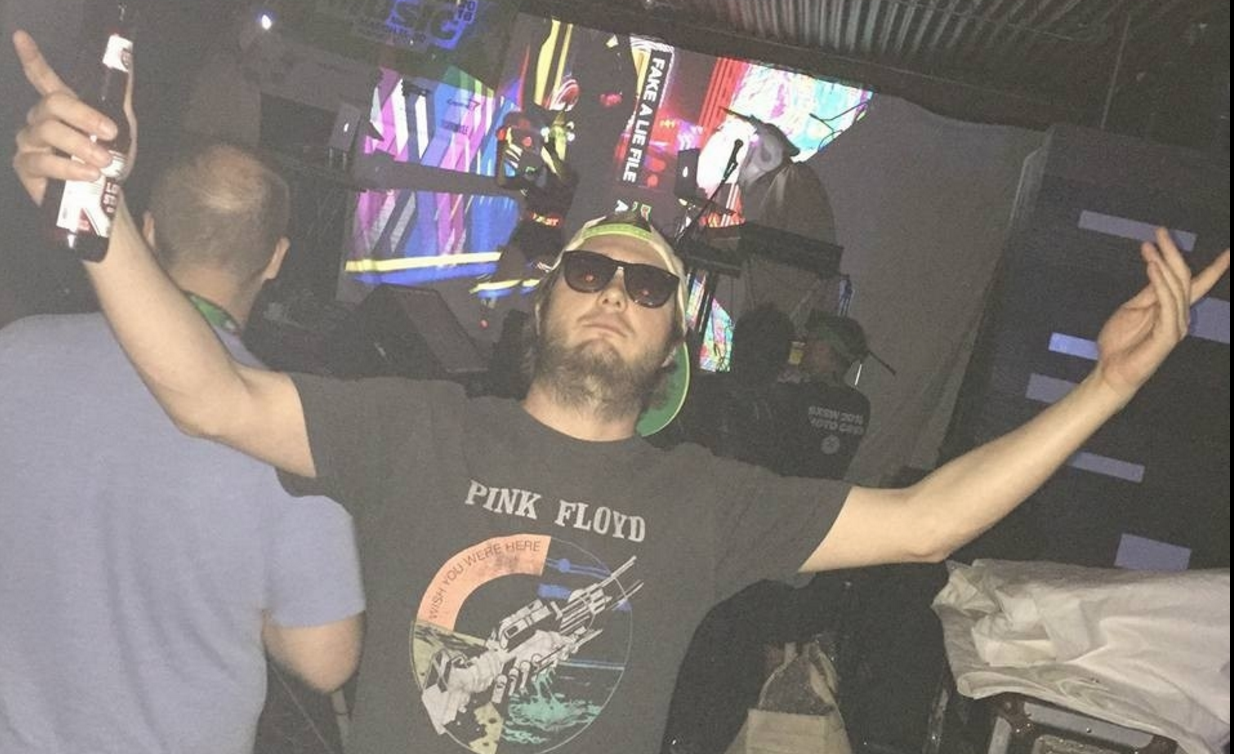 Reyes role with the PAC is unclear. His LinkedIn profile lists him as a founder of "Modern Media Group LLC" and April FEC records show a $10,000 payment from the PAC to that group.

Interestingly, Henok also serves as treasurer for Progressive Priorities PAC, another Austin, Texas-based PAC that, according to Facebook postings, sent robocalls supporting Bernie Sanders and Clinton and raised nearly $300,000. The listed director of that PAC, Alexa Rotha, is Facebook friends with Cammer. The PAC's website is nearly identical to that of Liberty Action Group PAC. Calls seemed to match the same pattern as Liberty Action Group: a short clip from Hillary Clinton following an appeal for money. Complaints about the calls have been repeatedly posted online. Earlier this year, one Twitter user noted the PACs shared a donation page. Today the two groups have near identical donation pages, but on different sites.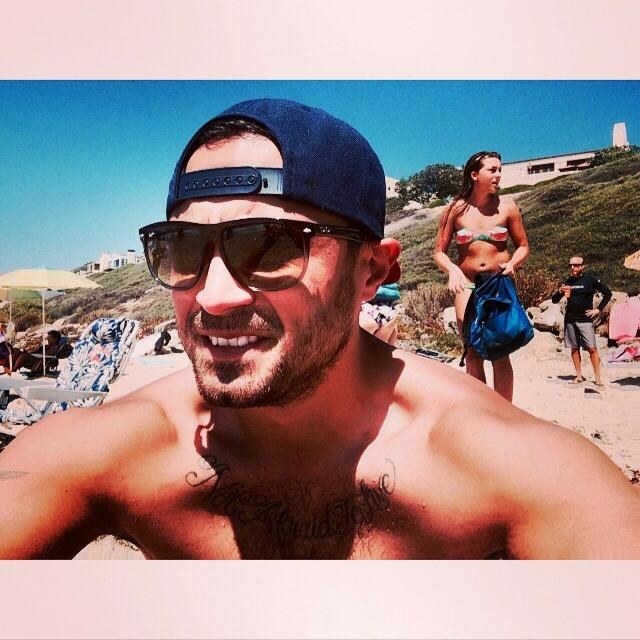 When asked in a phone call what the connection was between the two groups, and if the same people ran the group, Henok hung up, saying, "I am ending this call. I am not responsible for make any statement." Facebook messages, emails, and phone calls to Roth and the PAC were not immediately returned (Reyes blocked this reporter after an inquiry).

Cammer told BuzzFeed News he had no connection to Progressive Priorities PAC and didn't know what the group was. He also said the PAC was in full compliance with FEC rules.
"We're all in compliance, there are some questions I'm sure," Cammer said.
"My brother told me that you called. I don't appreciate you calling me in personal hours, by the way, you're not special, Andrew," he added, about a 9 p.m. phone call seeking comment. "Do your job 9-5, bud."
Cammer said all of the PAC's money was spent on radio ads, "Fox radio, Sean Hannity, CBS radio." He said was not a fair assessment to say his ads solely focused on raising money for the PAC.
Cammer declined to answer further questions, but said he would get back in touch with BuzzFeed News.
Online, people have taken notice of the PAC — there are videos complaining about the group being unable to say where money was being spent have on YouTube and complaints from Republican bloggers have percolated for months. A Facebook for the group appears to have been taken down.
A public Facebook post in May complaining about calls from the PAC cites Cammer saying he was the head of the group when apologizing for not taking someone off their call list.
According to a robocall posted online, the group made calls in support Ted Cruz during the Republican primary; those calls appear to have been running as the same time as Trump ads.