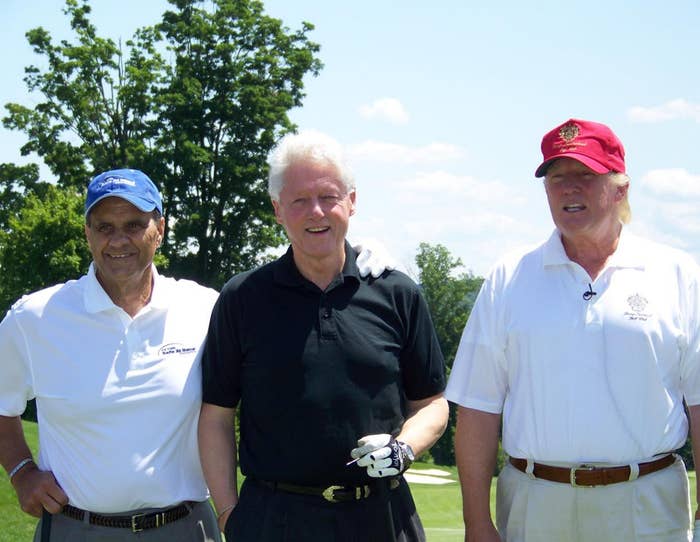 A picture of Donald Trump and former President Bill Clinton golfing at Trump's Westchester golf club that once appeared on the club's "golf outings" page has been removed.
The photo, showing Trump with a smiling Clinton and MLB executive Joe Torre, appeared on the site as late as March, according to the Web Archive.
Trump and Clinton are longtime golfing pals. Trump told ESPN radio in 2014 that he played with Clinton a lot and thought he was a terrific guy.
"I've played with Bill Clinton a lot," Trump said on the Dan Le Batard Show. "He's a terrific guy. And, he's actually a very underrated golfer. He likes to play but he actually hits the ball very nicely." Clinton also still has a locker at Trump's golf course close to his Westchester home. The former president was even featured in a behind the scenes montage of Trump's Golf Channel show.