A Brief History Of Presidents Pardoning Turkeys
Presidents haven't been giving turkeys a pass for as long as you might think.
The White House has been holding holiday ceremonies with turkeys since the 1940s under President Harry Truman. But Truman did NOT pardon this turkey — in fact, that turkey was more than likely destined for his kitchen table.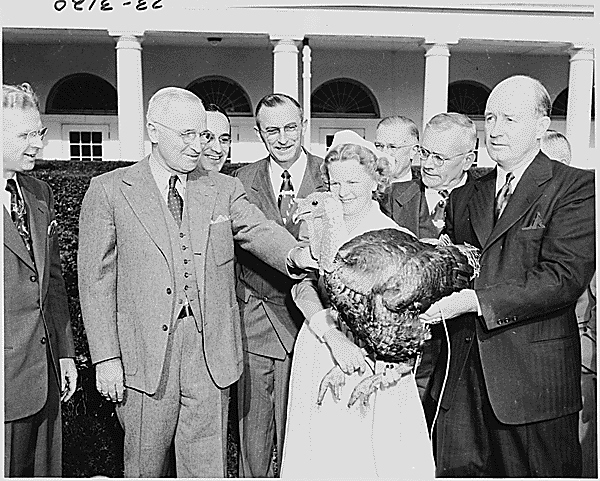 mmmmmmmmm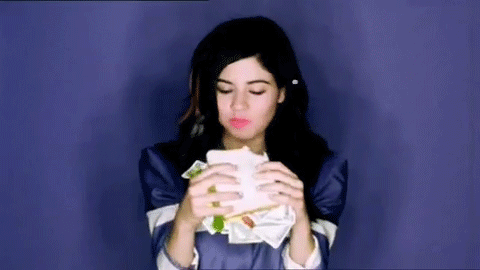 Eisenhower ate at least one turkey given to him. It wasn't even his, originally — it was given to Nixon, his vice president.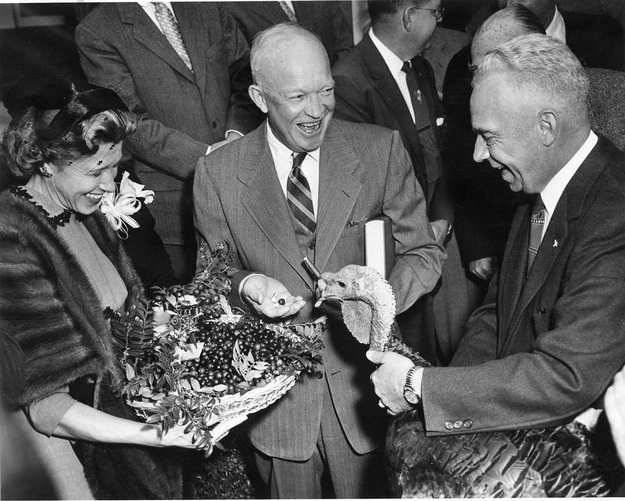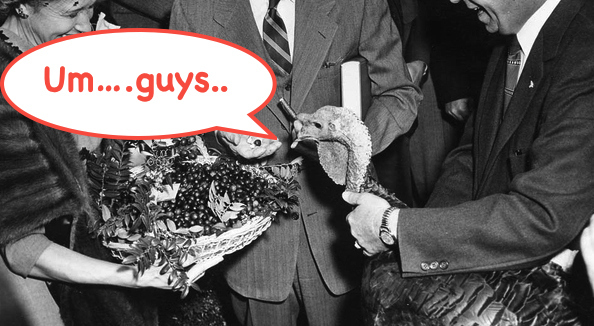 But Kennedy? Kennedy was merciful. In 1963, he reportedly said, "We'll just let this one grow" and sent this turkey back to the farm it came from.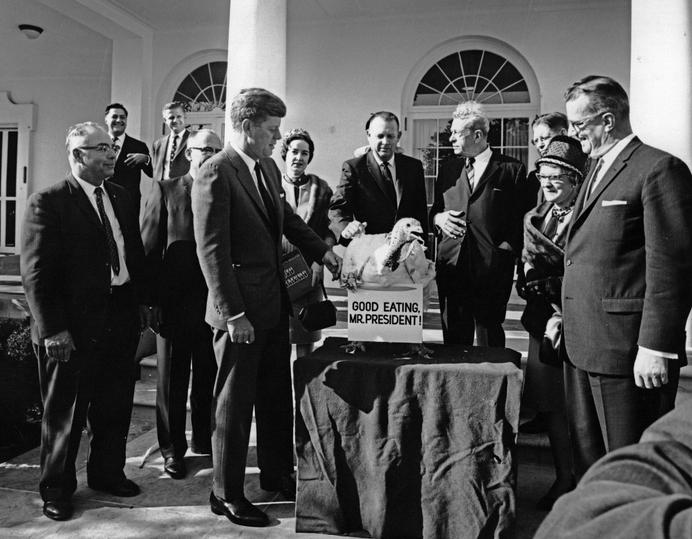 Lyndon Johnson did not share Kennedy's desire to save the bird. He ate his turkeys.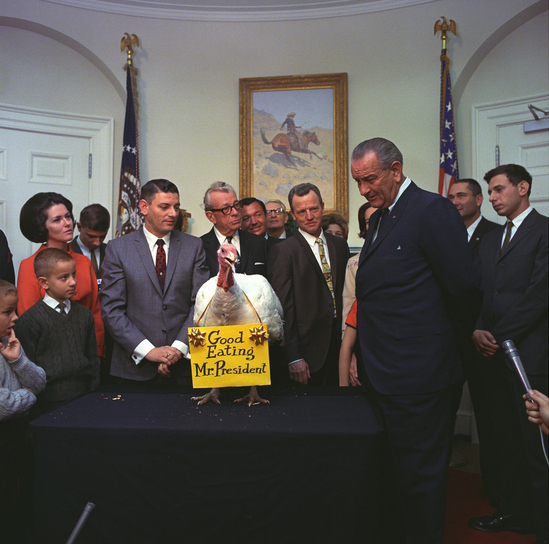 As for Nixon, he didn't eat at least one of his birds, sending it to a petting zoo instead. But no mention of a pardon was given.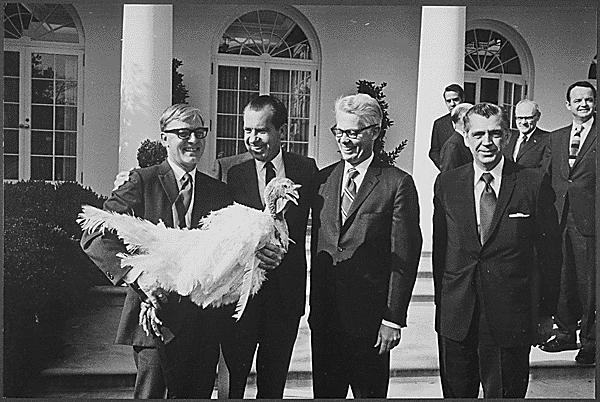 It doesn't appear that Gerald Ford pardoned a turkey, either.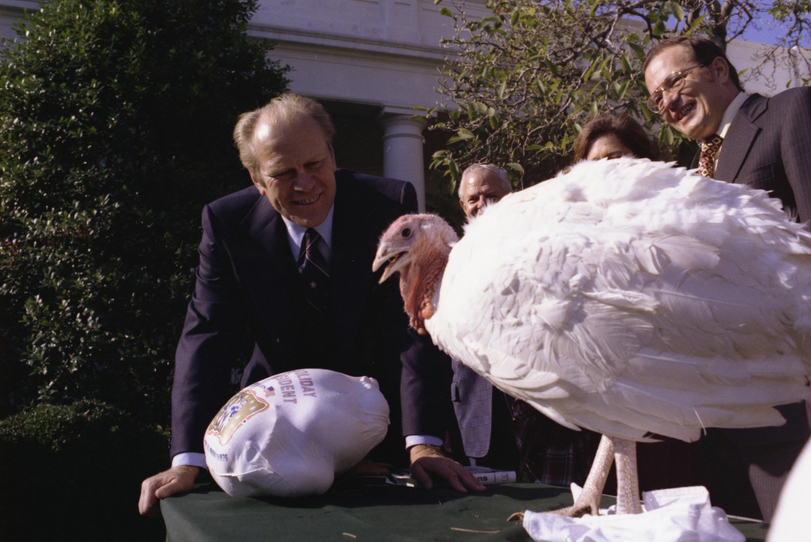 Ronald Reagan may have spared one turkey...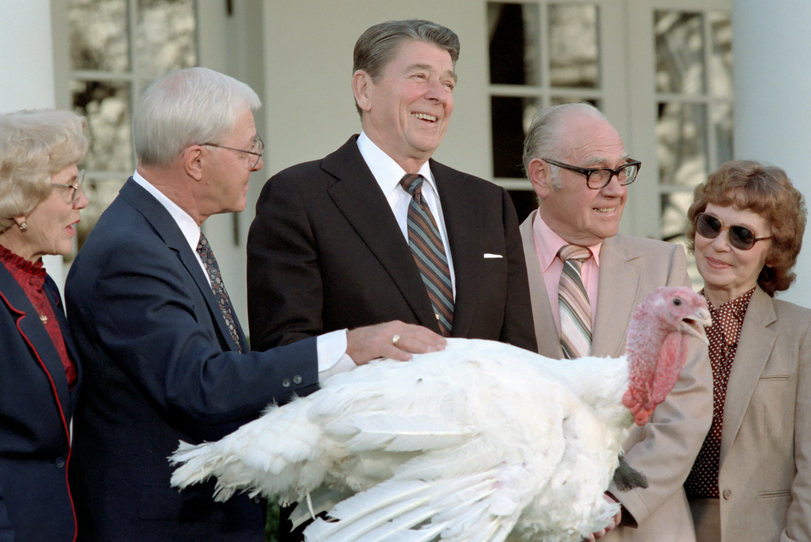 ...but probably also ate others.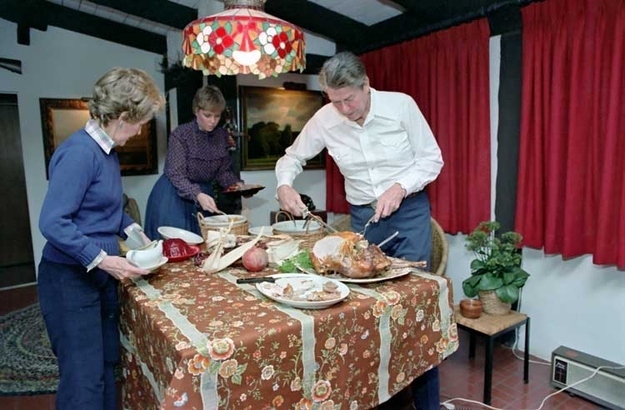 George H.W. Bush was the first to officially pardon a turkey, beginning the tradition.
Bill Clinton continued the tradition, sending a turkey to a farm. Clinton said at one pardoning, "We can all be grateful, therefore, that there will be one less turkey in Washington, D.C."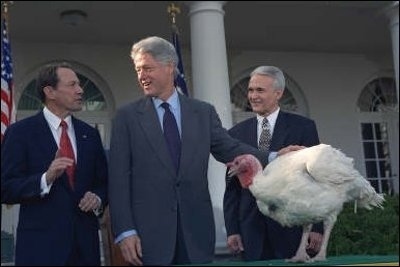 George W. Bush not only pardoned TWO turkeys in 2005, he sent them to DISNEYLAND.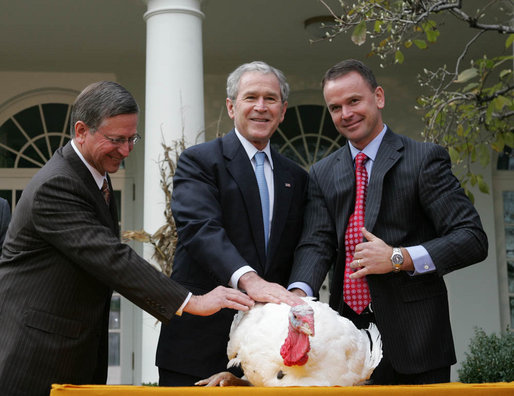 "There are certain days that remind me of why I ran for this office," Obama said at his first turkey pardon in 2009. "And then there are moments like this — where I pardon a turkey and send it to Disneyland."