8 Social Media Clues About David Maraniss's New Obama Biography
The Washington Post writer's forthcoming biography of Barack Obama is widely anticipated, promising the first challenge to the president's own memoir. On top of an excerpt in Vanity Fair, Maraniss has offered a few hints on Twitter and Facebook of what lurks in the 672 page tome.
1.
He finished his book in November.

2.
He plans a sequel to his book, which ends when Obama is just 27.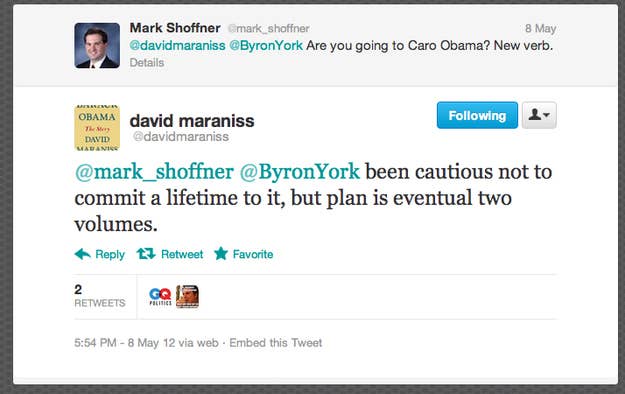 3.
He thinks the book is a fair look at President Obama's past.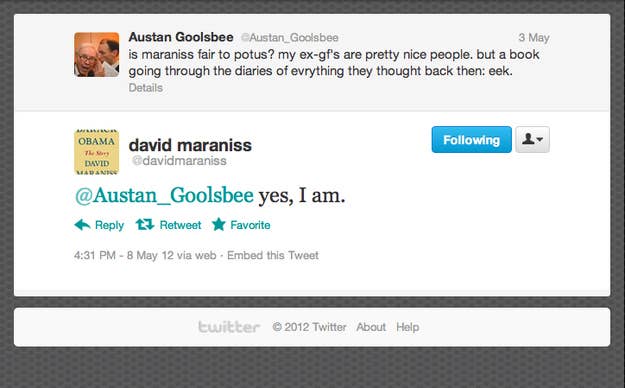 4.
He's got some exclusive photographs.

5.
He finished fact checking the book in March.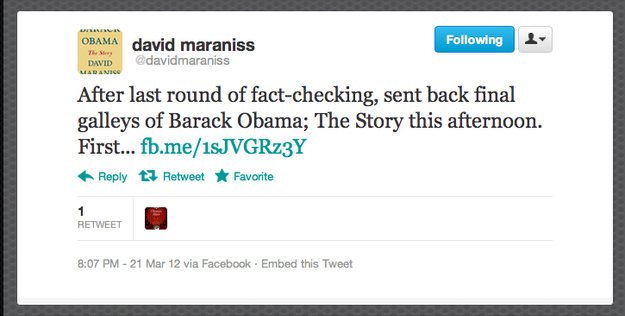 6.
He went to Indonesia to research Obama's boyhood there.
7.
He realizes even non-conspiracy theorists don't know Obama's father was an atheist.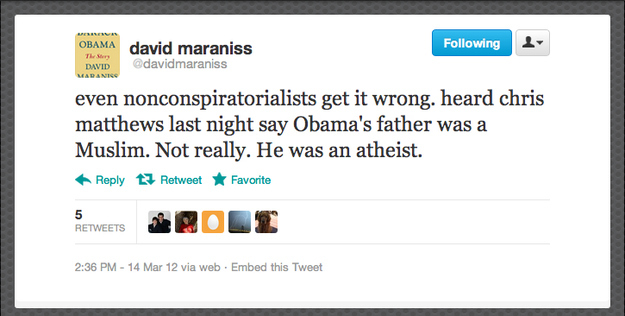 8.
He went to Kenya while researching for the book.