7 Photos Of Obama Golfing On Martha's Vineyard Wednesday
The New York Daily News was not a fan.
President Obama delivered a somber statement Wednesday on the beheading of American freelance journalist James Foley at the hands of ISIS militants. And then he went to the golf course.
The president played with with former NBA star Alonzo Mourning, private equity investor Glenn Hutchins, and longtime friend Cy Walker at the Vineyard Golf Club.
Before the White House press pool, the president is also golfing at the Farm Neck Golf Club on the Vineyard Thursday.
1.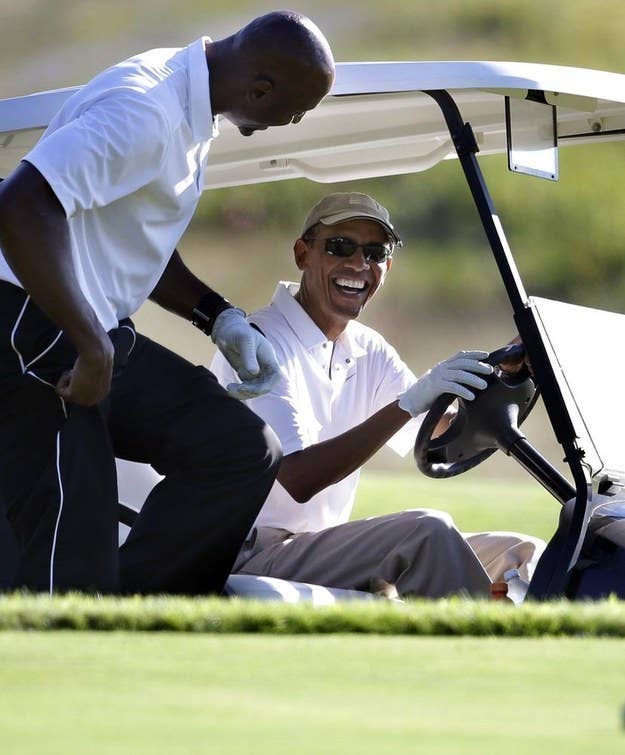 2.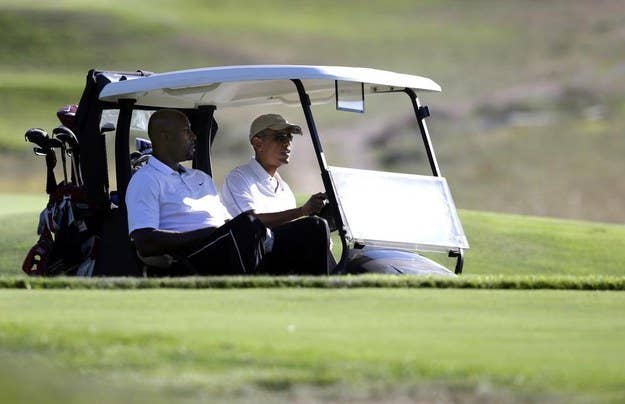 3.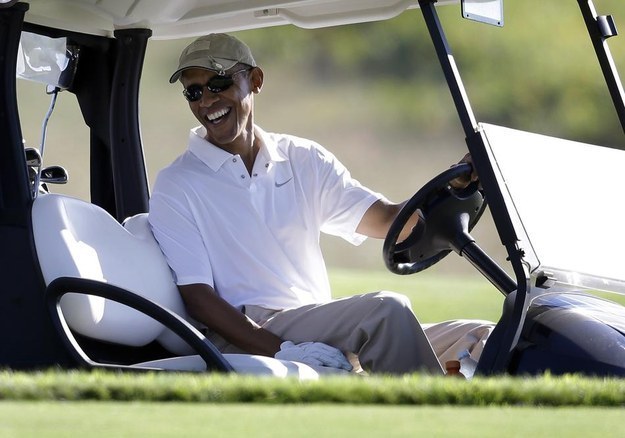 4.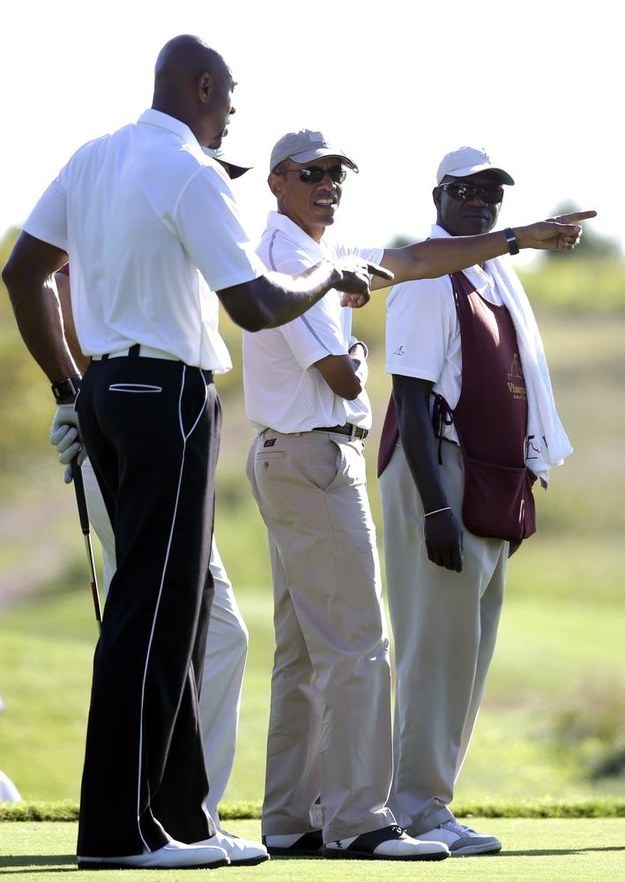 5.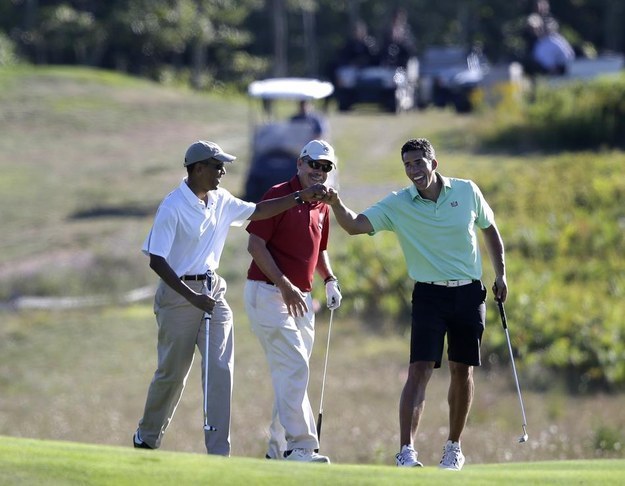 6.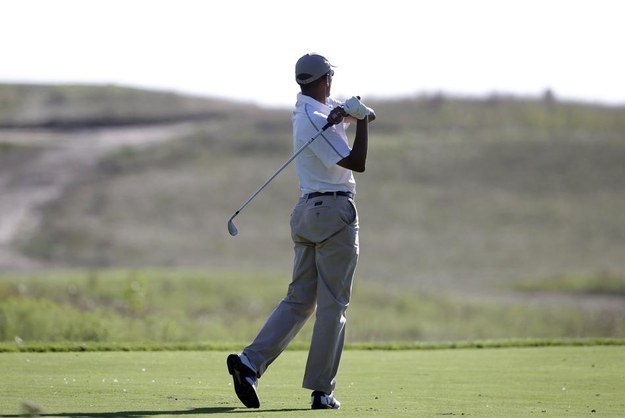 7.