6.
The Bomb Squad Knew of the Attack in Advance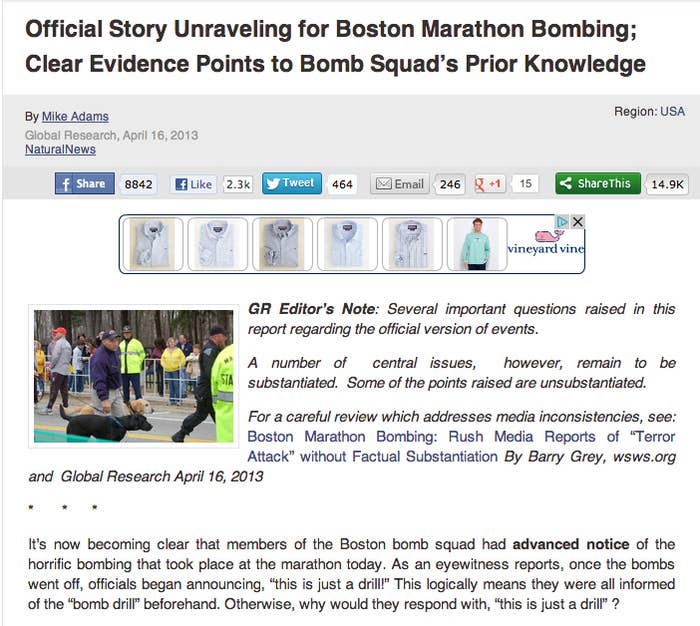 5.
Navy SEALs/Craft International/Blackwater Spotted at the Marathon Finish
buzzfeed.com
According to websites like Infowars, BlogDogCicle, Before It's News, Dexus Nexus, and dozens of YouTube accounts, internet "sleuthing" has discovered that there were "individuals spotted wearing backpacks, a similar cap, and similar pants (and boots) at the Boston Marathon." The sites speculate that these men were part of a group called "Craft International," a private defense company founded by deceased former Navy SEAL Chris Kyle. The conspiracy sites say the men appear unfazed by the bombing and have backpacks similar to those used in the explosion. The video above is a C-SPAN caller over the weekend bringing up the claims.
4.
The Facebook Page Created Before the Bombing
3.
The Sandy Hook Principal Was at the Boston Bombing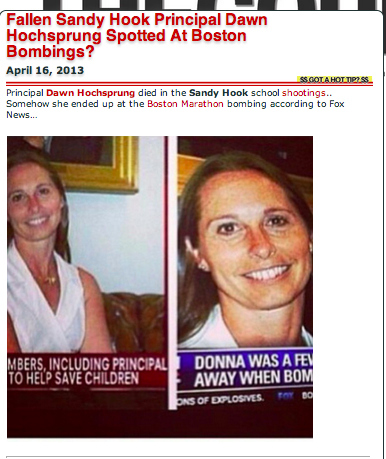 2.
The Tsarnaev Brothers Were Double Agents