13 Things You Won't Believe The Man Who Could Be North Carolina's Next Senator Said
"He believes in a socialist government. He plays class warfare. Dictatorship is what he's trying to do..."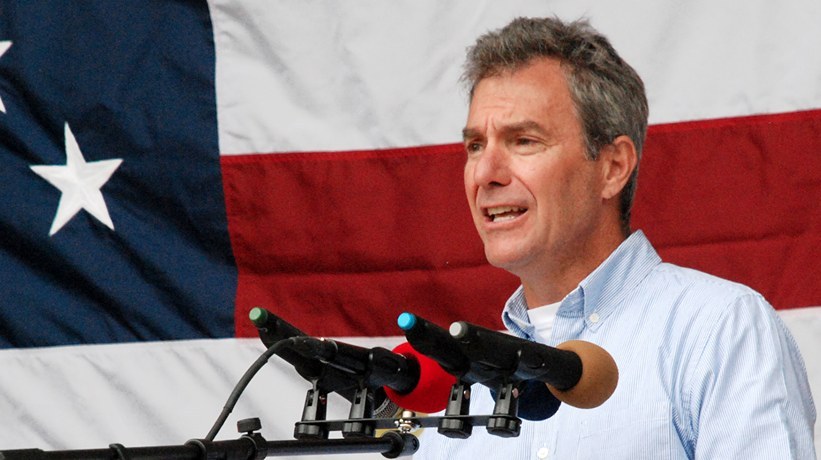 Greg Brannon is a doctor and former tea party activist running for Senate in North Carolina. Brannon, who is most likely headed for a Republican Senate primary run with North Carolina state House Speaker Thom Tillis, led incumbent Democratic Sen. Kay Hagan 42-40 in an April Public Policy Polling poll.
Brannon, who previously led an organization called Founder's Truth, has a history of making controversial statements on the radio.
He previously called U.S. property taxes "American central planning" and cited the Holocaust and Soviet Union as other examples of central planning.
Brannon has said that the United Nations is a scam to control life and thinks that democratic debate over issues is a form of socialism.
Founder's Truth's now-shuttered website often posted conspiracy theories with blog posts that made claims like the Boston Marathon bombing was a false flag, the TSA might use electric shock bracelets, and that there is fluoridate in the water supply.
After BuzzFeed reported on Brannon's website, it was removed from the Web Archive under mysterious conditions. The Web Archive would not comment if Brannon's campaign asked for the site to be taken it down.
Reviewing hours of The Bill LuMaye Show, a radio program Brannon went on weekly as a guest since 2010, BuzzFeed has found other controversial audio statements from his tenure as a tea party activist.
1.
Brannon doesn't believe in public schools. He says "democracy means minorities get crushed" and the U.S. is a Marxist country, and said definitively, "I wouldn't have public schools."
2.
Brannon says Obama wants a socialist dictatorship police state:
5.
Brannon says the current political system is comparable to Nazism.
6.
Brannon believes the U.S. has turned into a Marxist country: "Please read Karl Marx's Communist Manifesto, his 10 planks of a socialist government. All 20 of them are law in our land today."
8.
Brannon thinks abortion is comparable to slavery or the Holocaust.
11.
Brannon says Agenda 21 is conspiracy to control property rights. Brannon says "maybe" the Articles of Confederation are better than the Constitution and that the U.S. is "not a democracy."
12.
Brannon says Obama is a fascist, looking to China as an example. Obama wants "us to be a merger of government and big business ... it's called fascism ... President Obama is not a socialist."
13.
Brannon doesn't believe in required schooling or "forced education." He says Upton Sinclair's famous book The Jungle on working conditions was "pure fiction" and "propaganda," adding it was used "to get government hands" into regulation.