This is Jody Hice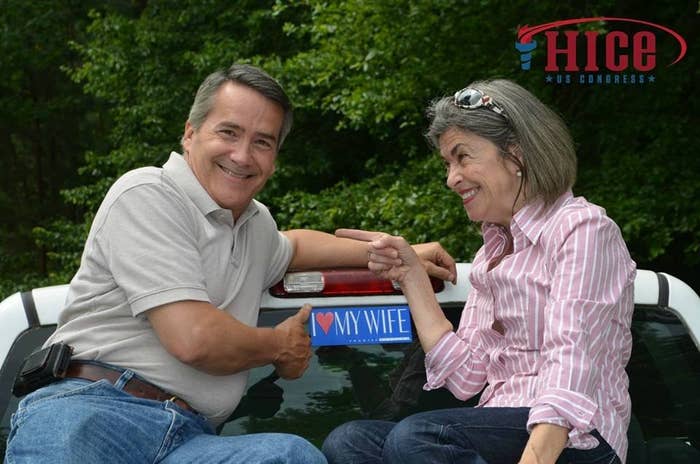 On Tuesday, Jody Hice, a pastor and talk radio host, secured a win in a Republican primary to replace Rep. Paul Broun, who is retiring after a failed bid for Senate in Georgia.
The win by Hice all but guarantees he will be the next congressman from Georgia's 10th District, which overwhelming voted for Mitt Romney over Barack Obama in 2012.
Hice is popular with some of the grassroots Republican kingmakers, such as conservative Redstate co-founder and Fox News contributor Erick Erickson who tweeted Tuesday night, "JODY HICE WINS!!!! AWESOME."
But Hice also represents a anti-gay viewpoint based on pseudo-science and outdated myths about gay Americans. The view is very present in his 2012 book, It's Now or Never: A Call to Reclaim America.
At Mother Jones, Tim Murphy has already pointed out some of the more provocative passages.
In one section of his book, Hice extensively quotes a 1987 column by gay writer Michael Swift, which suggests gay people want to sodomize children.
The column is satirical.
1.
Take for instance this passage from his book claiming "the homosexual movement is also destroying America by aggressively seeking to destroy traditional families, religion and marriages for the purpose of removing all societal moral boundaries."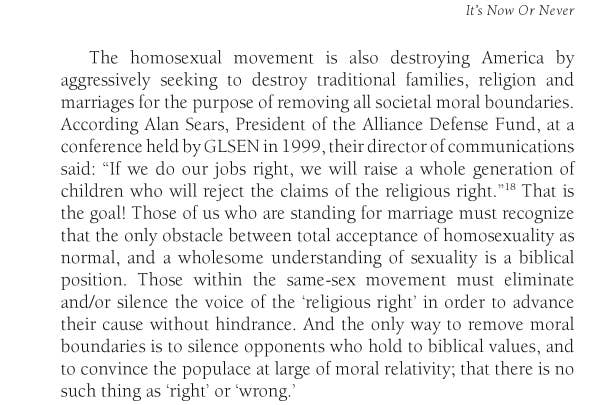 2.
In the subsequent paragraph, Hice says gay Americans will die sooner than straight Americans and have higher suicide rates as a result of their sexual orientation.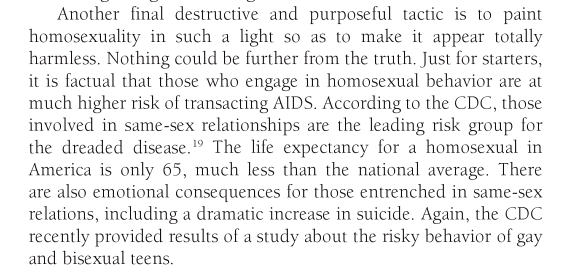 3.
Later, Hice dismisses the seriousness of gay bullying: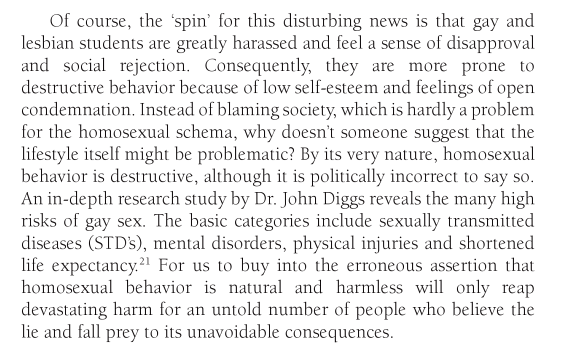 4.
Hice is also quick to claim children are being recruited to be gay and indoctrinated "under the buzzword, 'tolerance.'"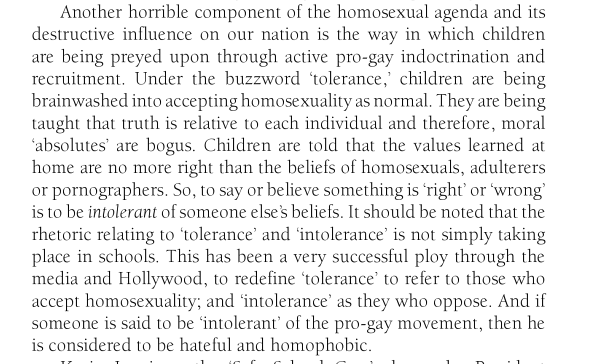 5.
Hice claims "the homosexual movement wants to eliminate free speech."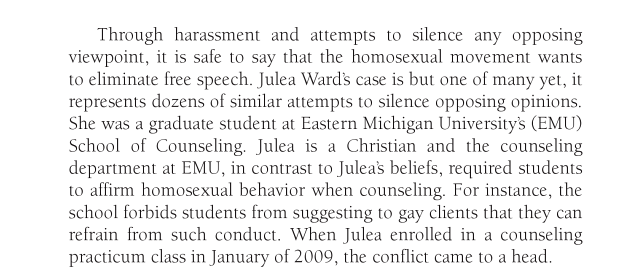 6.
Drawing on the essay from Michael Swift that Hice doesn't realize is satirical, he claims there is an "overall agenda of militant homosexuality."

7.
Hice has said being gay is equivalent to drug addiction and alcoholism.
In a November 2013 segment on his radio program, Hice reacted to the banning of gay conversion therapy for minors, a practice that has been widely dismissed, by saying, "We are enslaving and entrapping potentially hundreds of thousands of individuals in a lifestyle that frankly they are not. And it's all for the sake of political correctness."
Hice went on to compare being gay to alcoholism, drug addiction, "tendencies to lie," and "tendencies to be violent."
8.
Hice believes that speaking against "a person who is a crossdresser" is now a hate crime, in comments he made in a August 2013 radio program slamming gay rights.
"You can't even speak against a person who is a cross-dresser or a man who wants to believe himself to be a woman and wants to use a women's restroom....and if we speak against it or look cross-eyed at such a thing then we are guilty of a hate crime."
9.
On his radio program in 2012 he said "homosexuals have the right to be married," just not "to one another."
10.
On the same radio show, Hice called it "totally unreasonable" to compare marriage equality with the Civil Rights struggle because "you cannot change your race" but "thousands and thousands of people" have chosen not to be gay.
11.
Hice has also compared the lack of a parent of one gender in a same-sex couple with children to "losing mom or dad in a car accident."