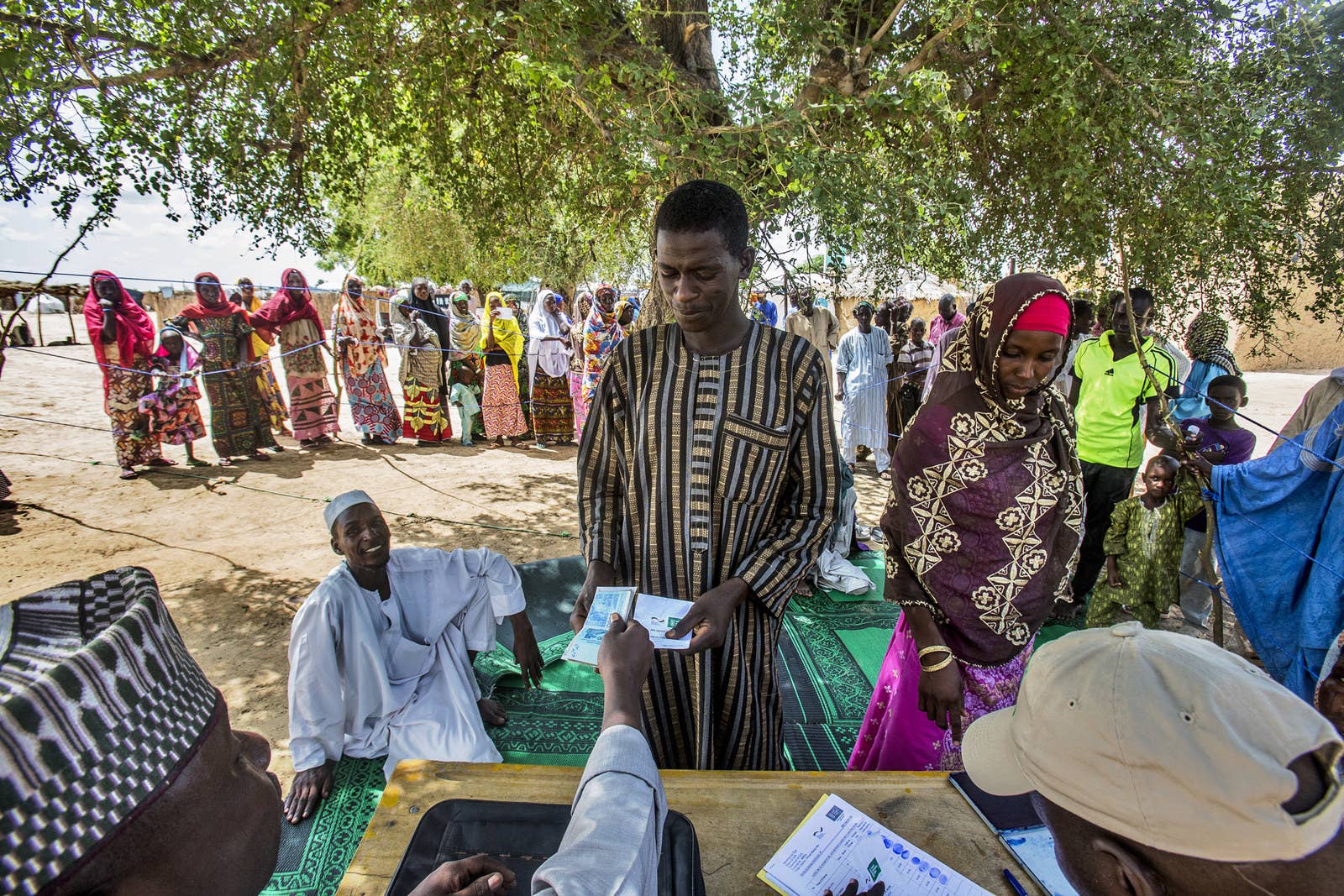 The death of four US soldiers in Niger last month put the spotlight on the west African country in a way that it has never experienced before. Already it seems like people's attention is beginning to fade as new catastrophes engulf the news cycle. That disaster took place in a tiny region in the northwest. But on the other side of the country, thousands of miles away in the southeastern city of Diffa, an entirely different tragedy is unfolding.
Nearly one in five people are victims of food insecurity in landlocked Niger, one of the poorest in the world. The reasons are both man-made and natural. The vast, largely agrarian country experiences a rainy season for only two months each year — and, with climate change causing havoc in weather patterns, even that is no longer a guarantee. Irregular and sporadic rainfall has led to four severe food crises in the last two decades.
Now the food crises have taken an even more menacing form, aggravated by the ongoing conflict inside the country as well as in three of its neighbors — Nigeria, Chad and Mali.
The most serious is northeastern Nigeria's fight against Boko Haram militants, which has displaced tens of thousands in the Lake Chad region. The issue is starkly highlighted in Niger's southeastern city of Diffa, where some 300,000 people — refugees from Nigeria and internally displaced people (IDP) fleeing attacks from Boko Haram within Niger — are living in informal camps, many scattered along the only tarmac road in the region. An estimated three-quarters of Diffa's population now depend entirely on humanitarian aid to survive. Security, food, water, and mental health care come mostly from NGOs.
Nearly a thousand miles west of Diffa, a lack of state resources has allowed another insurgency to balloon in recent years. According to the UN, armed groups have attacked local security forces at least 46 times since February 2016. Northwestern Niger, including the area that was the site of the Oct 4. attacks on US and Nigerien soldiers, is also host to tens of thousands of refugees from neighboring Mali.
This year, 3 million Nigeriens will struggle to feed themselves every day. The figure soars to almost one-third of citizens during periods of poor rainfall, or the lean period between harvests. Even having food on the table is no guarantee of good health. Diets lacking in nutrients mean nearly 73% of the country's population under 5 are anemic.

Andrew Esiebo for BuzzFeed News spent a week in the settlements across Diffa, meeting families who have been forced to leave their villages and settle here. As farmers, they once had sufficient food to provide for themselves. Now, with scarce food and no prospect of jobs to earn and feed themselves, they are depending on donations, making do with what little they can find. Mothers eat their meals only after children — meaning sometimes they go without food.
This is how the people are surviving amid growing food insecurity.

Mashed millet and baobab leaf soup, by Boya Kouloma

Boya Kouloma is an internally displaced woman from Bosso in southeastern Niger and moved to Diffa with her husband and eight children. The baobab leaf soup is one of the family's staple meals and they eat it once or twice daily. They get a monthly stipend of 30,0000 CFA (about $54) from an NGO, an amount that is a far cry from what they need to survive.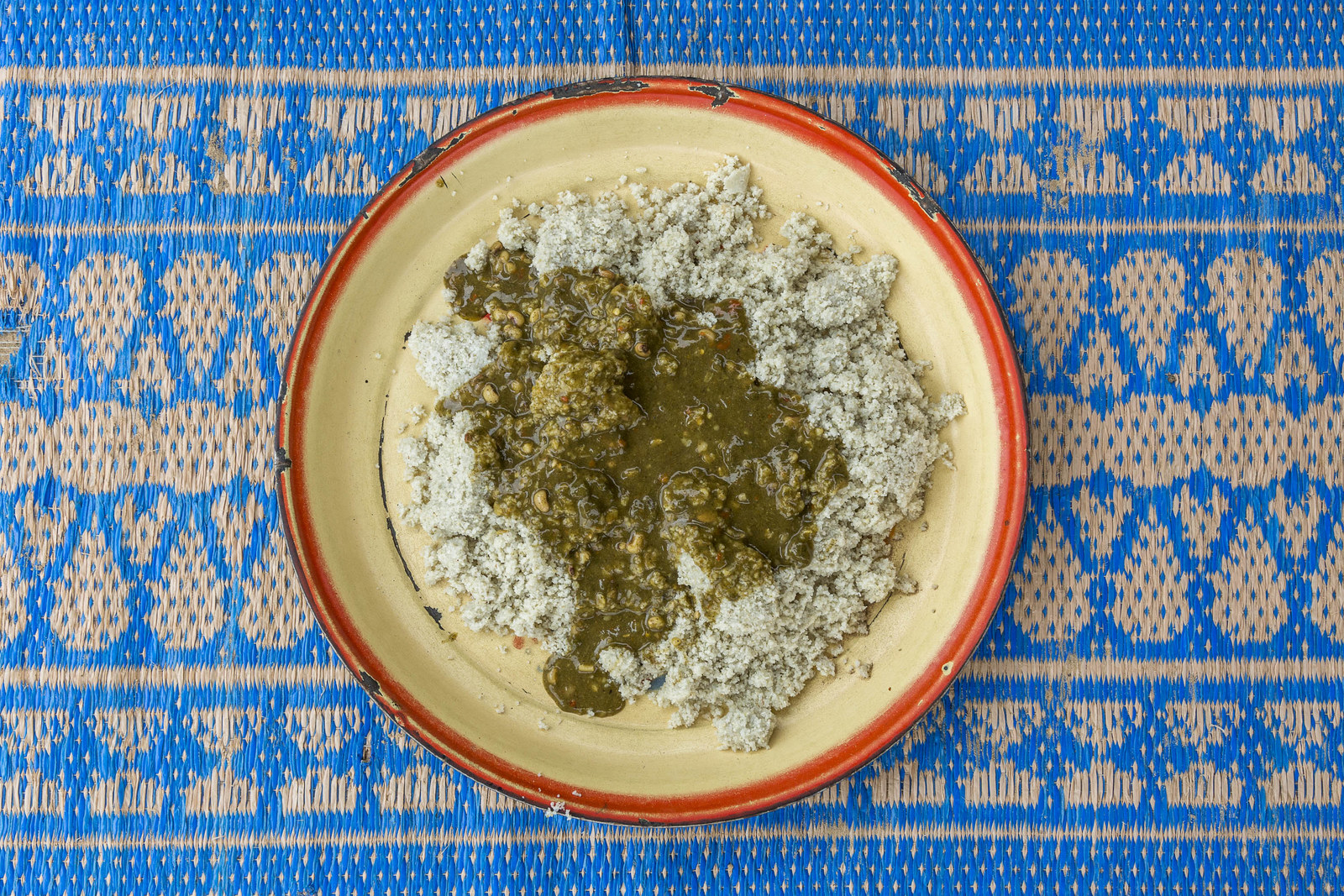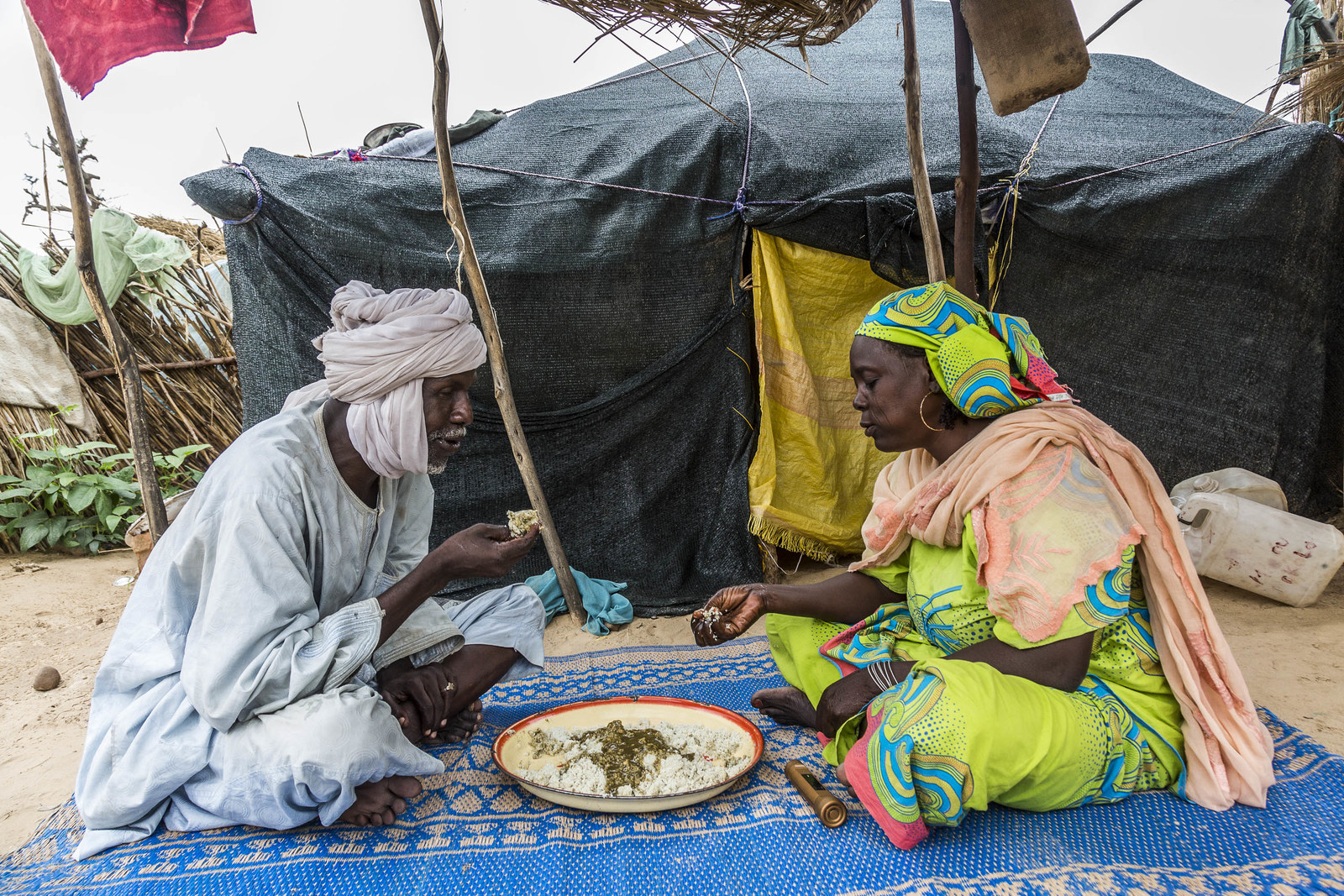 Pasta, by Yakawa Bawa Abacha

Yakawa Bawa Abacha lives with her five children and her husband in an informal IDP camp in Diffa. She could hardly afford to make this macaroni meal. Her children often go begging for food at the main market in Diffa so the family has enough to eat.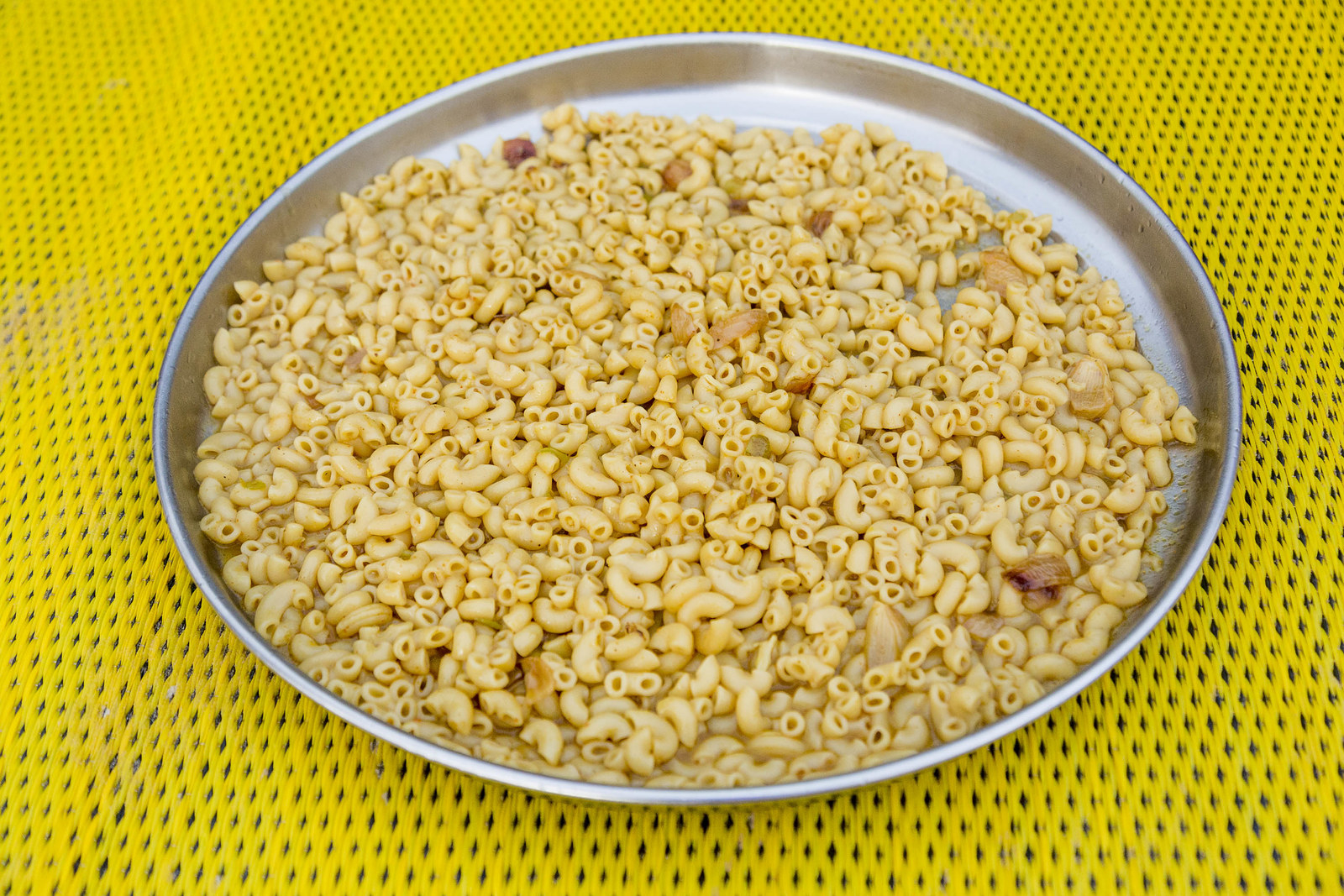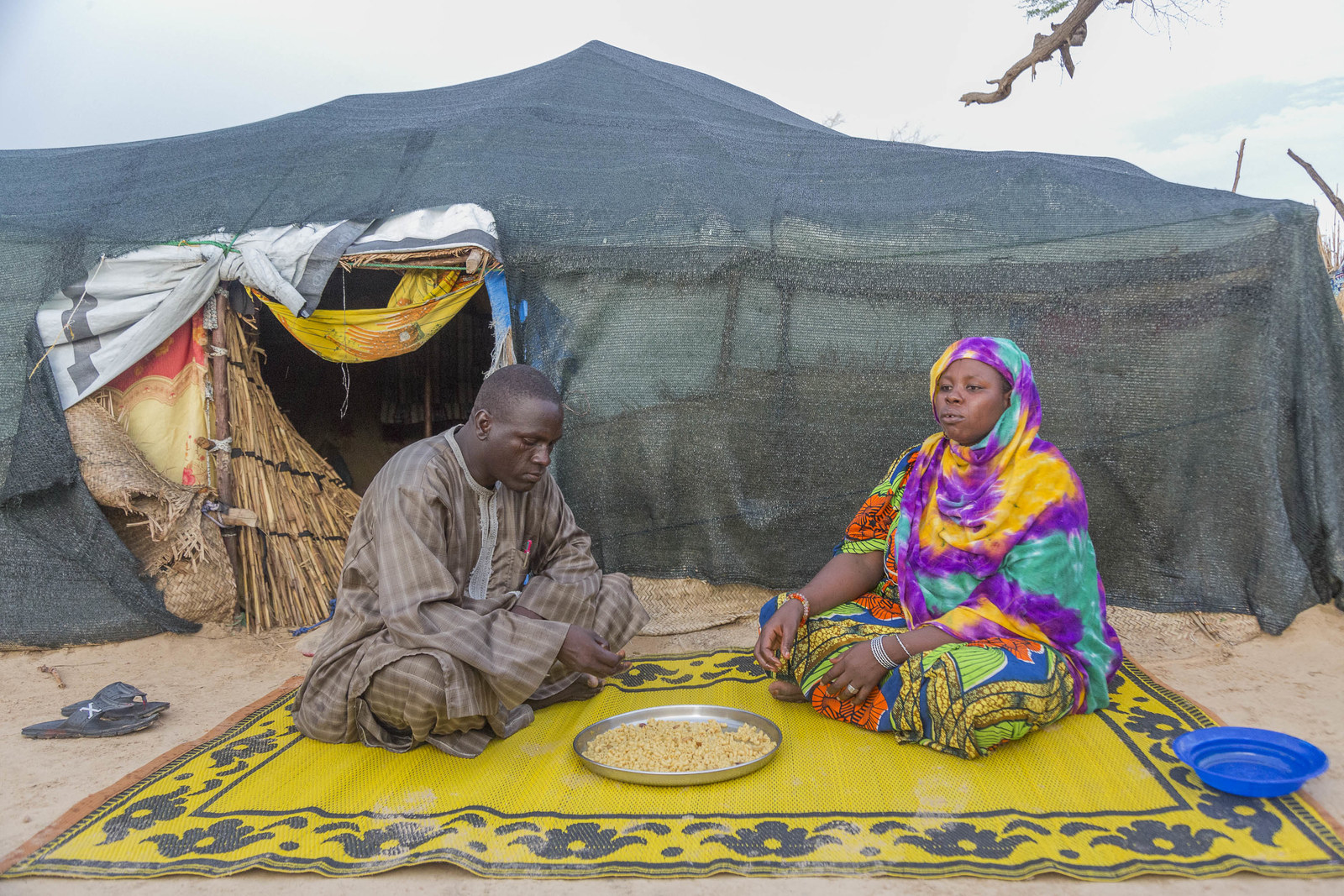 Mashed rice and baobab leaf soup, by Yakawa Bawa Abacha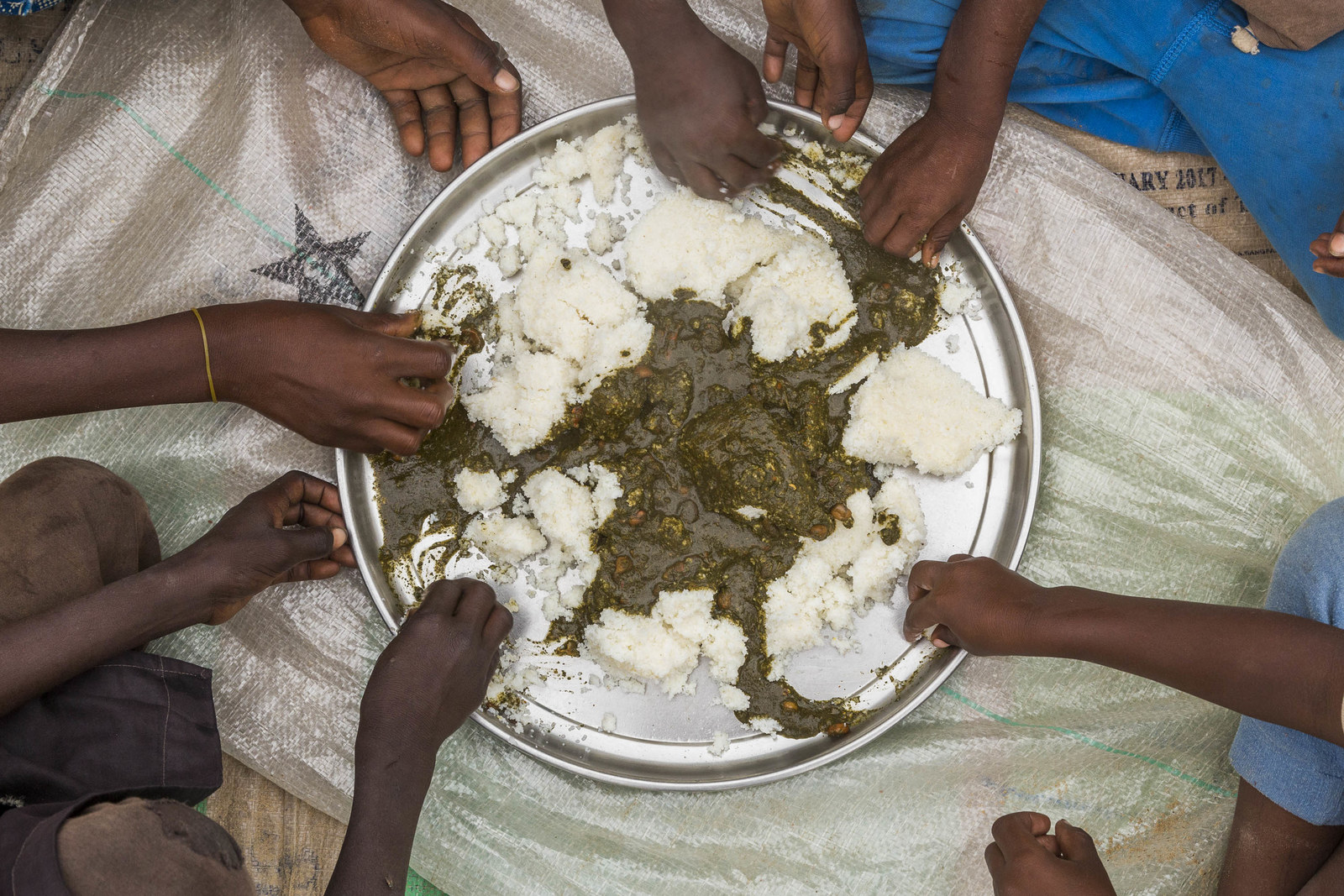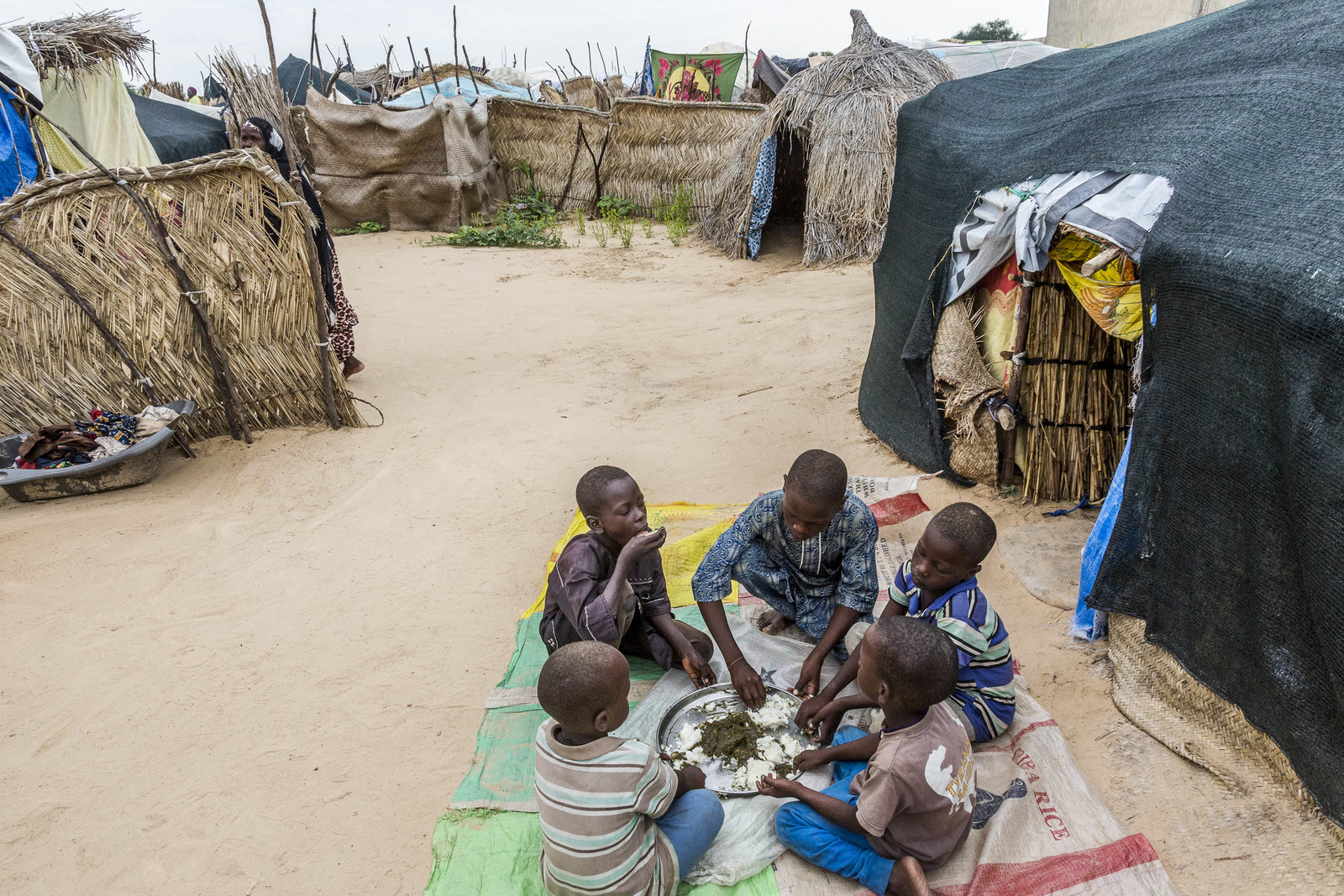 Mixed pasta with sauce, by Falmata Adamu

Falmata Adamu and her husband, Habu Adamu, buy ingredients from a convenience shop at the camp in Diffa. Falmata mainly stays in the camp with her four children while Habu does low-paid jobs, often helping with the construction of tents in the camp.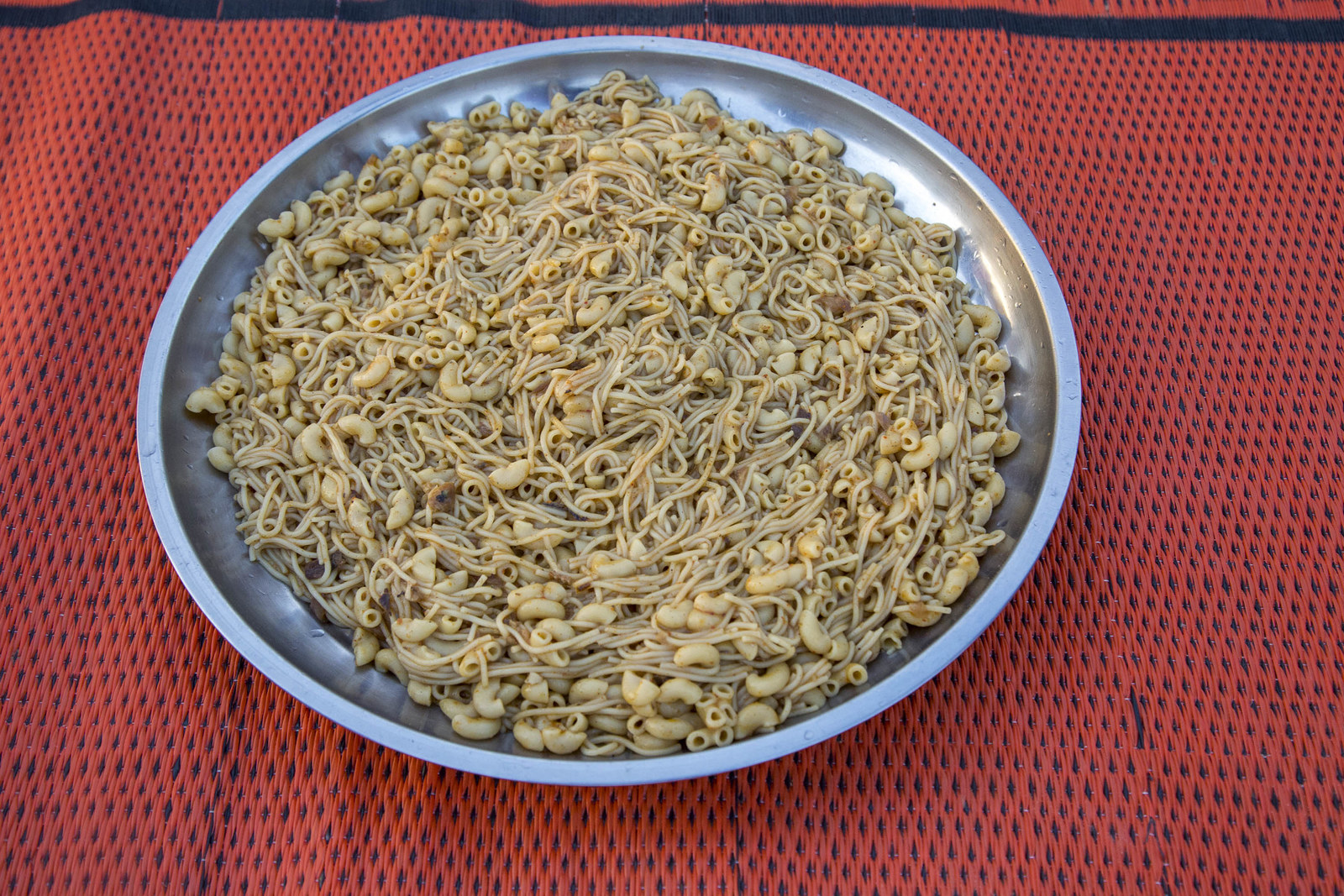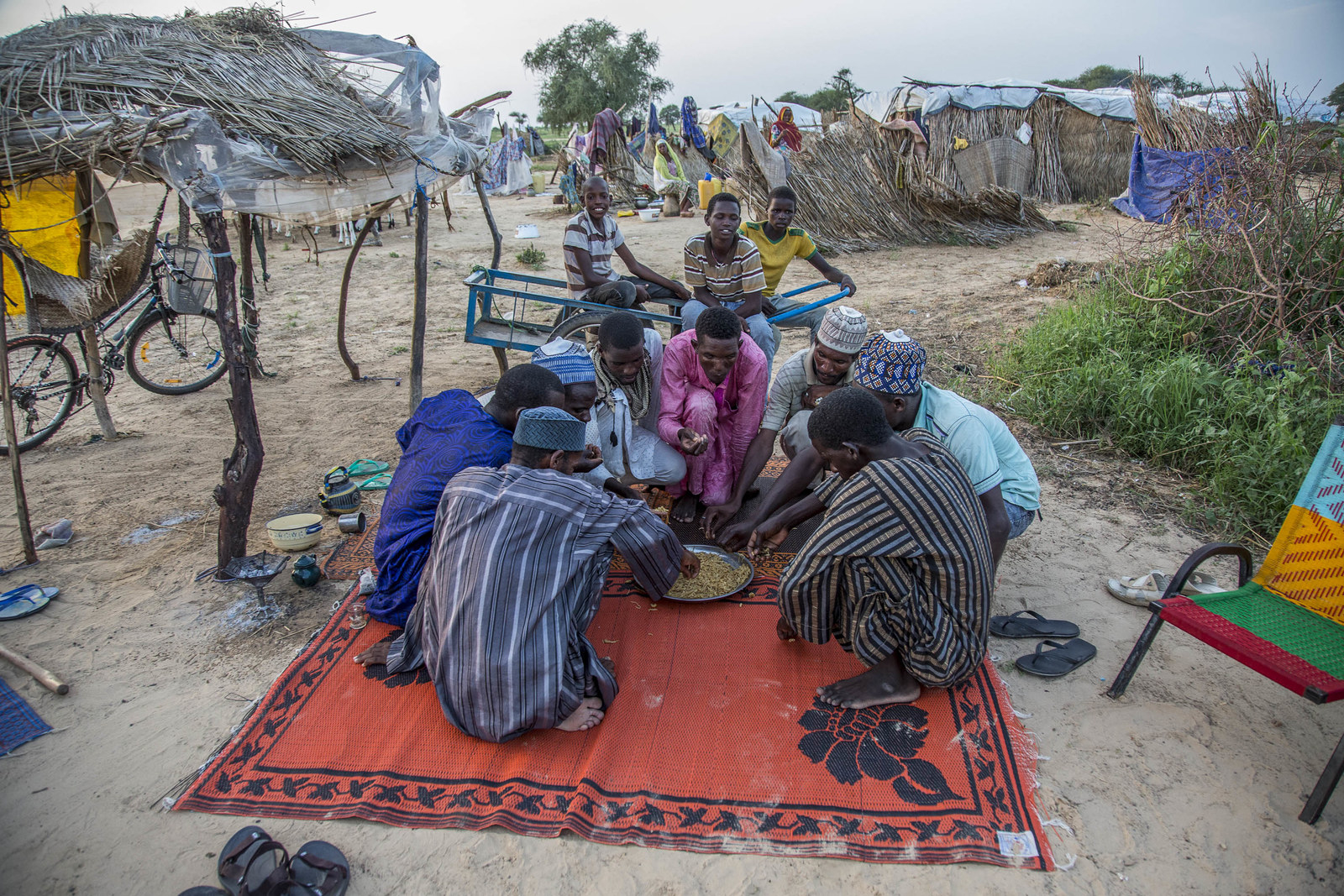 Rice and chili soup with meat, by Aissa Umaru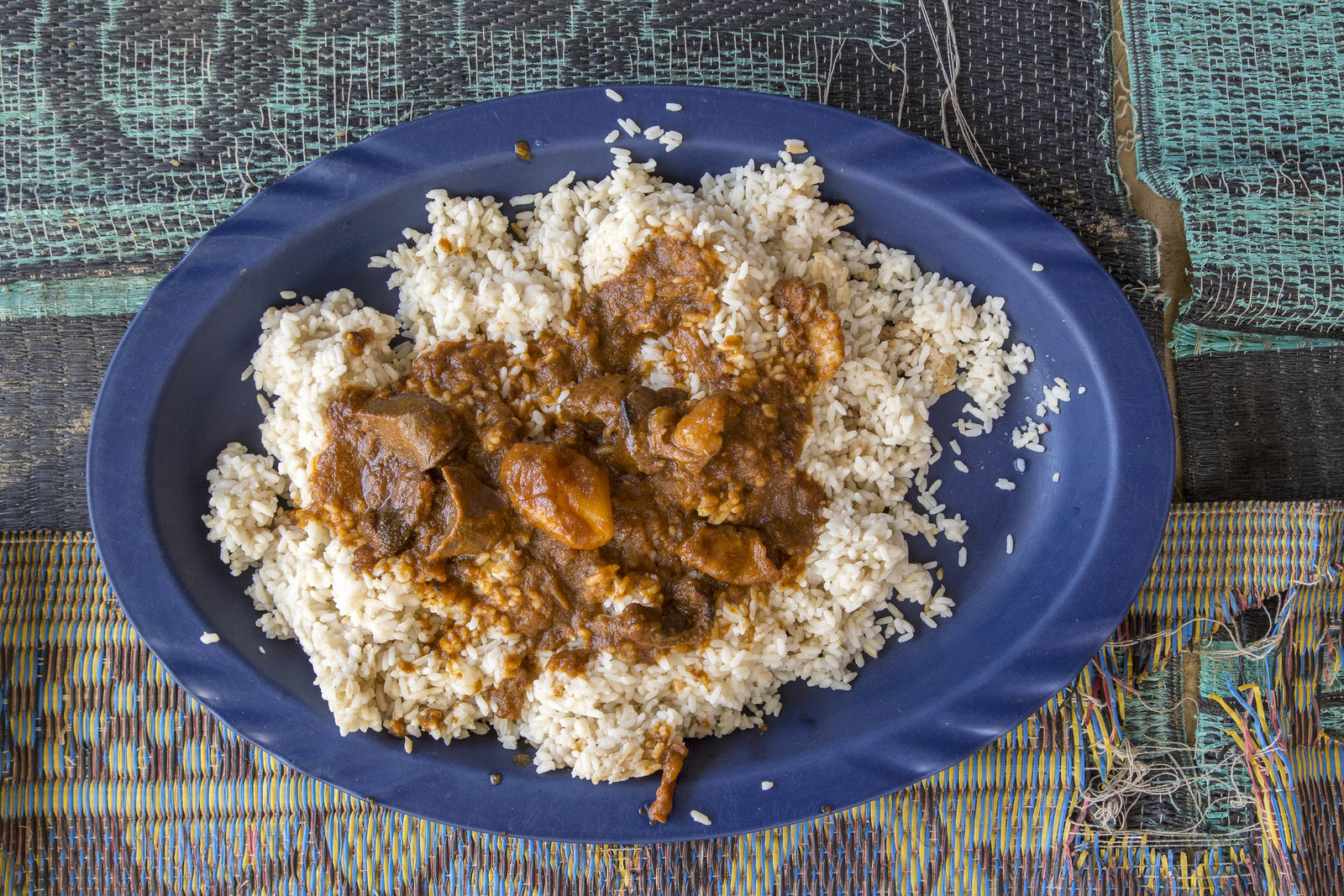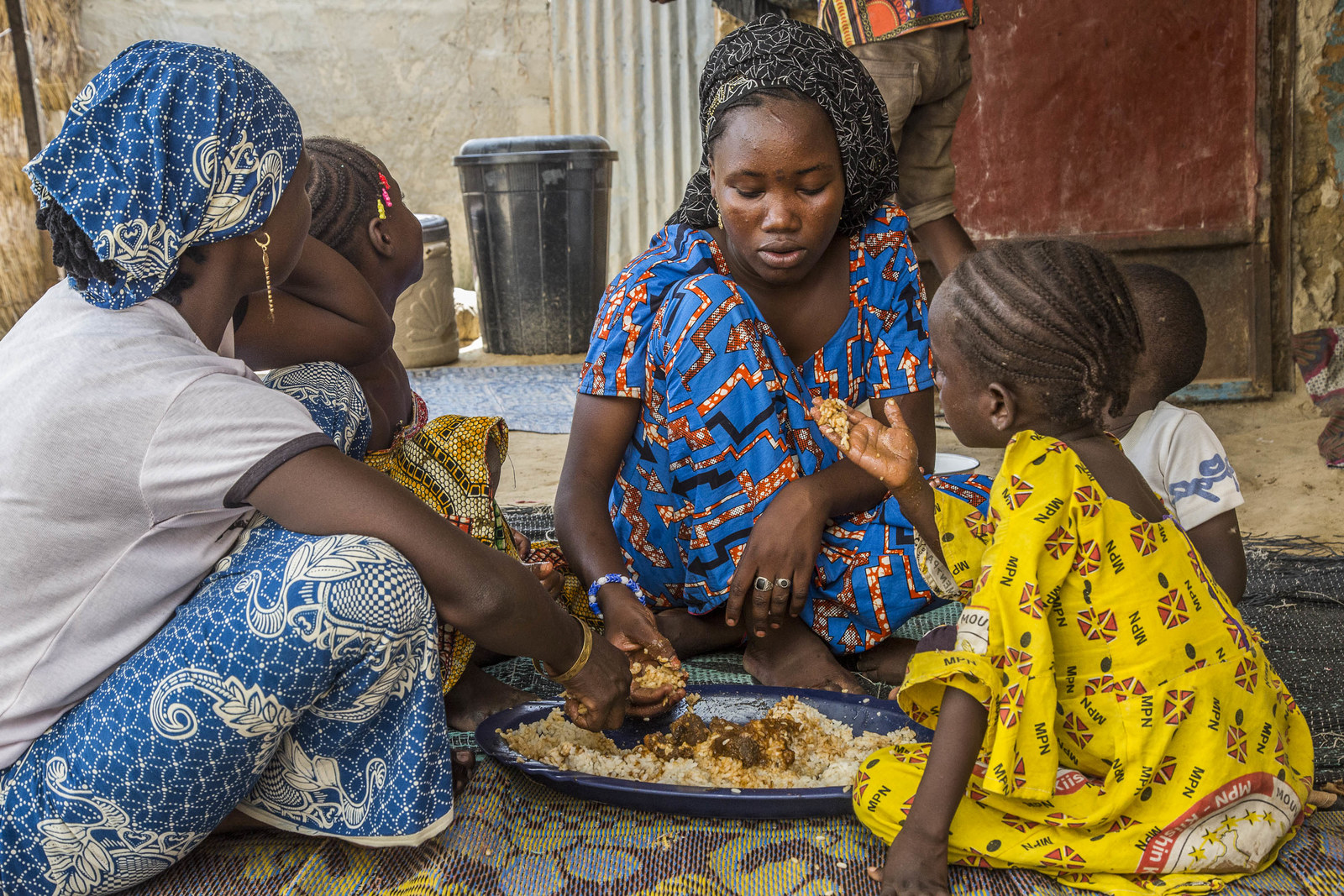 Aissa Umaru and her seven siblings live in a working-class neighborhood of Diffa with their parents. Umaru's father used to be a successful fisherman until he lost his fishing business because of the Boko Haram insurgency.

Bean cakes, by Adisa Isa

Adisa Isa came to seek refuge in the Gagamari camp in Diffa with her four children and husband three years ago after Boko Haram attacked their community in Damasak, in northeastern Nigeria.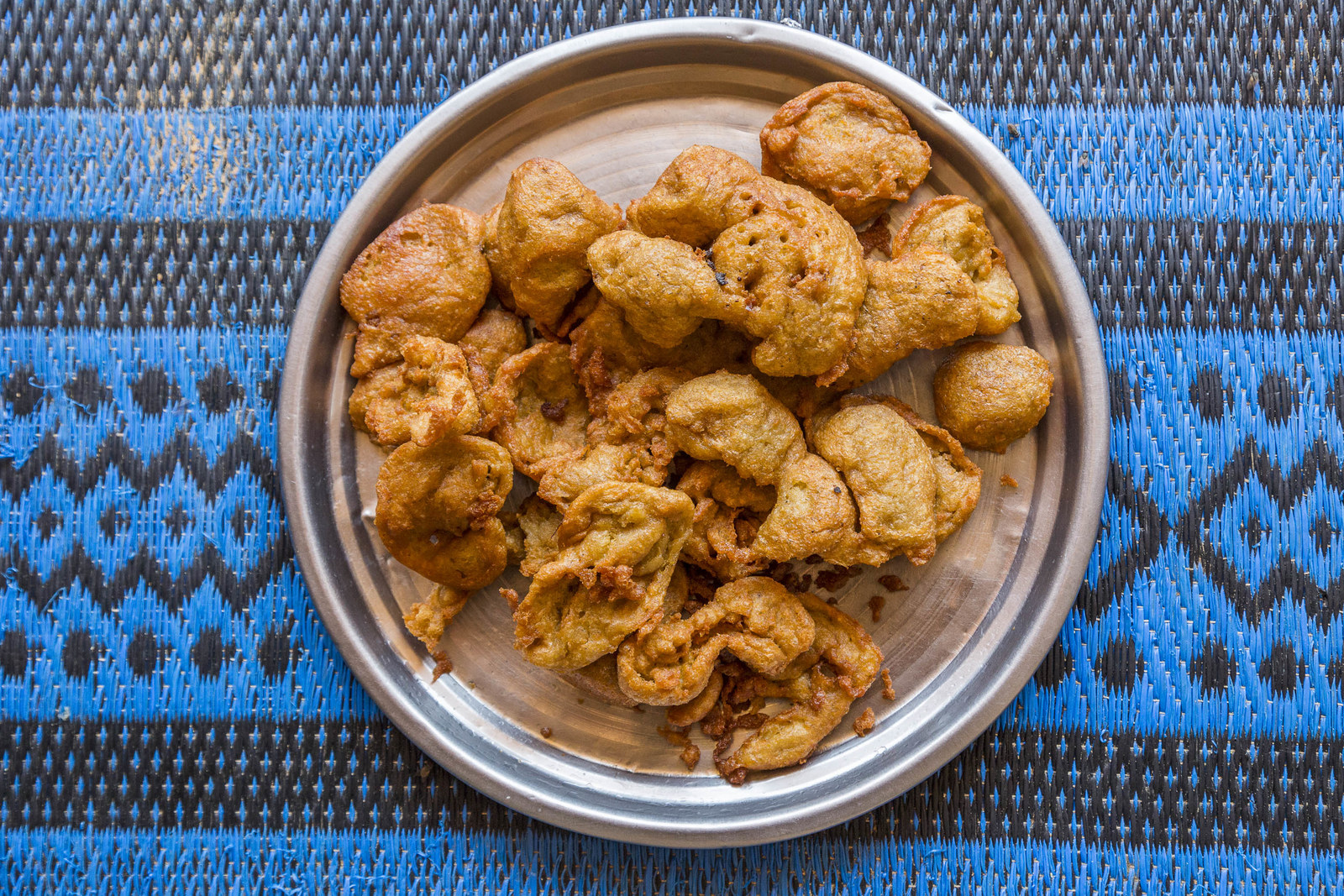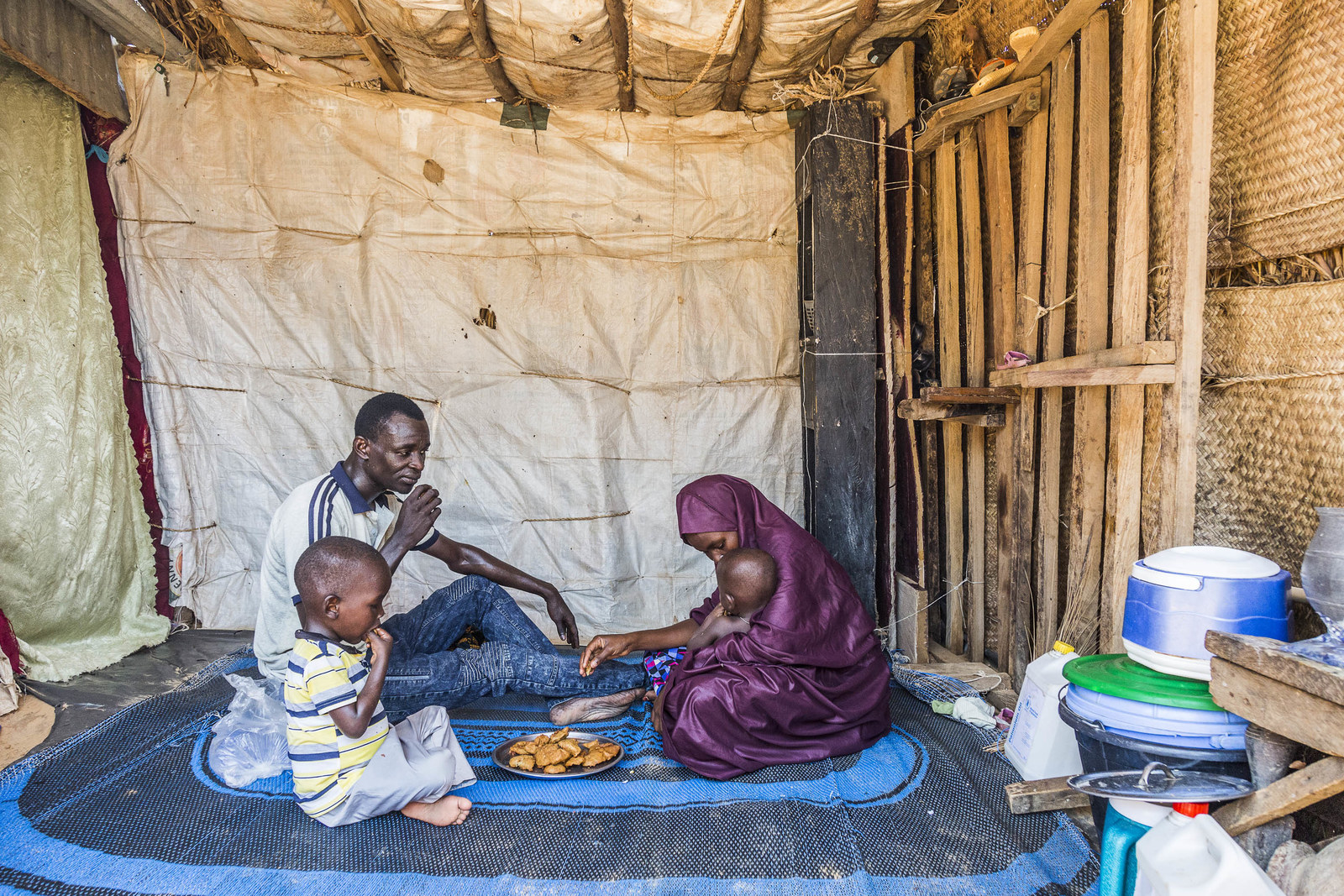 Pasta from boiled flour, by Fatime Abacha

Fatime Abacha is a social worker in Diffa, where she lives with her child and her husband in a working-class neighborhood.